We're hoping that the move over to Synapse from Pulse has been as smooth as possible for you. The only changes you should notice are positive ones. For a start, we are adding new services, one of which is typing, and you can read more about that in a moment.
Another is this regular newsletter.  While I want to keep you informed of news and issues that are important to you, I don't want to add to the burden of your already busy practice. Our items will therefore be brief and the newsletter will only appear every three months. If you don't have the time to read it when it arrives, you can always catch up later by reading it on our website where all our newsletters will be kept.
I'll also be posting a blog which will deal with more informal and immediate matters, and this is a good place to ask any questions that might be of concern to you.  If it's something that's been worrying you, no doubt others are also wanting an answer.
I wish you a healthy and happy 2010,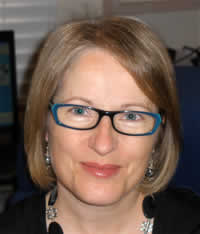 Margaret Faux
margaret@synapsemedical.com.au
M:  0414 600 073 
JUST YOUR TYPE

Synapse is about more than just billing. It's about running an efficient practice. Through working closely with doctors, we've learnt that one of your other administrative needs is a fast and reliable typing service. So we've come to the party.
Starting in March, Synapse is providing 24-hour turnaround typing. And you can dictate from the ward, while on the move, or from a phone anywhere in the world.
Our specialist medical typing can be used for:
letters to referring doctors regarding admission, progress and discharge of inpatients
formal opinions regarding inpatients for inclusion in the medical records
letters regarding outpatients
letters to insurers and third parties
any other purpose, including summaries to yourself on conferences attended or your own speech notes
Your letters are available for you to download 24 hours a day, 7 days a week from any internet connection including your mobile phone. No more calls to your rooms to ask staff to email or fax copies of documents to the hospital for inclusion in a patient's file. You can simply logon right there, on the ward, and download the files immediately.
If you are admitting a patient directly from your rooms, you can download your relevant letters and reports and attach them to the inpatient file as part of the history and admission process. If your patient has presented at the emergency department, you can email or fax letters direct to the triage station.
The virtual filing system also means you can access files from anywhere in the world. All your files are secure and satisfy Australian privacy requirements for health data.
The Synapse typing service allows you to use your dictation device, or our telephone dictation system, or a combination of both. Whatever works for you.
Best of all, there are no set-up costs and no storage costs.
To find out more, go to the 'billing and other services' tab on our website.
   CURRENT ITEM FEES UPDATED 1 JANUARY 2010   
Below is a table containing commonly billed items.
If you would like to know the fees for an item number that does not appear on the table, you can either:
Access the fee schedules for all funds by going to the links section of our website, www.synapsemedical.com.au/links.html. Links to all of the funds' fee schedules are posted here. HCF will require you to register for an individual log-in on their site to access their fee schedules.

Or just send us a message requesting details of the item number you want to know about and we will happily send you the current fees.
We will keep this table updated and post it on our members' blog as fees change.
Commonly billed Physician items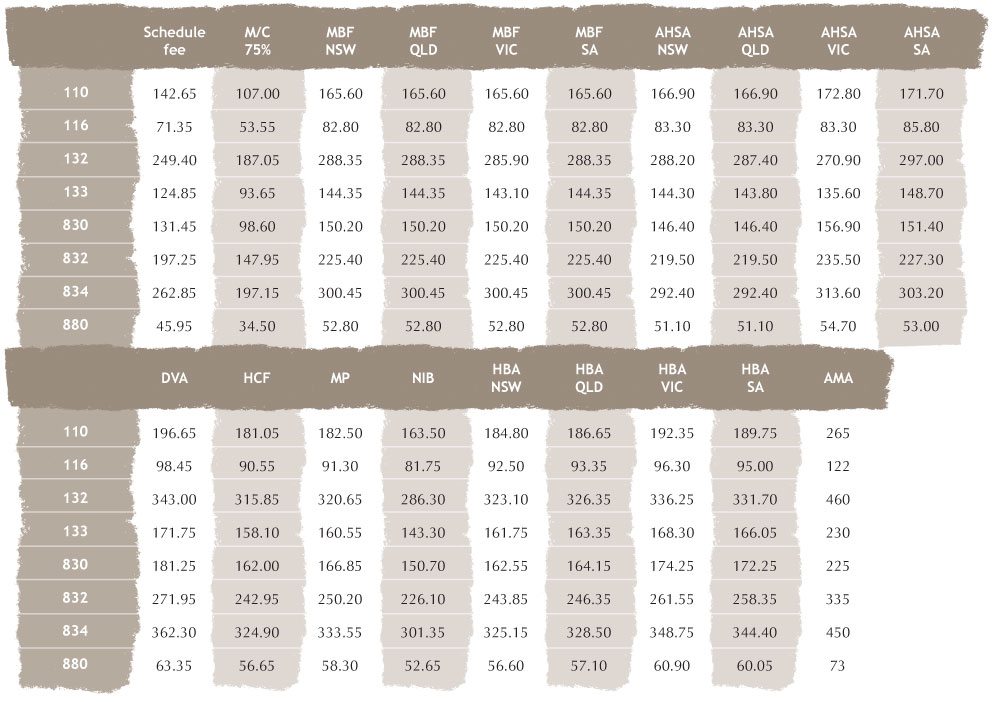 Thanks for taking the time to read our newsletter. We hope that it has updated you on some billing and financial issues. If you have a query, some feedback or even an idea for a new service we would love to hear from you. Please email, blog, call, text or fax! Have a great day and we look forward to writing to you again in our April newsletter.