Welcome to our first newsletter for 2011.
I hope you all managed to find some time to relax over the summer and that 2011 has kicked off to a great start.
In this issue we celebrate the first anniversary of our Just Your Type transcription service with the introduction of a new product that lets you dictate to your iPhone and send the recording straight through!
Also in this issue we look at credit card payments for your monthly accounts, cover our updated arrears management process, and introduce special discounts for doctors using both our billing and transcription services.
And we're inviting you to the Greek islands in September!
Happy reading,
Margaret Faux
Just Your Type just turned One!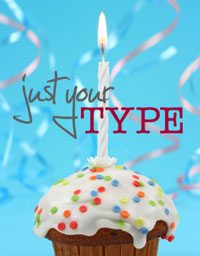 This time last year, three brave doctors gave our fledging transcription service a trial run. One year later, and they've been joined by so many others that we've significantly increased the size of our transcription team to meet the burgeoning demand.
Exceptional quality and reliable 24-hour turnaround on transcriptions have obviously been very appealing to the profession, and it's about to
get even better . . .
We've been trialling software which will allow you to dictate directly to your iPhone, iPad or laptop, and the results are exciting. The iPhone and iPad apps are free, while the laptop software costs much less than a new digital dictation device.
Once you choose which system you prefer, we will assist you to configure it so that all dictations are encrypted and securely transferred directly to our FTP server. This removes the current step of uploading your voice files to our website. Your files will still be returned a day later and all files will be stored for you on our site. And all you need is your iPhone to dictate letters and discharge summaries as you do your rounds.
We have seen an increasing demand for discharge summaries so in response we have created three templates that are proving very popular.
Some clients are now dictating their discharge summaries while on the ward directly onto their iPhones and 24-hours later we return the completed summaries to their secure area of our website. Too easy!
And for those doctors who prefer to continue using their digital devices, we are looking at an option that will also remove the step of uploading your files to our website. This would involve placing your device in its' docking station from where the files will be automatically and securely transferred to our server.
If you would like more information about Just Your Type or if you are an existing client and are interested in modifying your current process by using the software or a docking option, please click here (or reply to this email) and I will contact you shortly with more information.
Credit Card Payments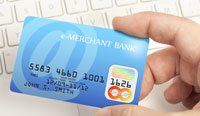 There has been so much interest in paying monthly Synapse accounts by credit card that we are now getting set up to do this. We anticipate that March accounts will be payable online by credit card. Think of the frequent flyer points!
Watch our members' blog where we will announce the release of this service.
Packages for billing and Just Your Type clients

We recognise that clients who bring both their billing and their transcriptions to us deserve special treatment. We have therefore created competitive packages which will reduce the percentage you pay on your billing service.
If you are an existing client of both services and would like us to contact you to review your current fee structures, please click here (or reply to this email) and I will be in touch shortly.
If you are currently using one service only, contact us to explore the advantages of leaving Synapse to look after both your billing and transcription needs. We guarantee that you will pay less than anywhere else.
Arrears Management

We see it as our job to get you paid and we take this responsibility very seriously, so when claims are rejected we take it hard!
There are many reasons why claims are rejected: problems with the patient's level of cover with their health fund; the patient's membership not being paid up at the date of service; the patient being subject to waiting periods; incorrect referring doctor provider numbers; and good old-fashioned human error at the health funds. And that's just some of the reasons.
We work constantly to follow up your unpaid claims and have recently given our arrears management policy a complete overhaul.
In addition to routine daily monitoring, all client arrears will now be completely reviewed and followed up on a rotating fortnightly basis by dedicated personnel.
We have also started uploading arrears reports to your log-in areas so you can see at a glance what we are doing to follow up any errant claims.
We will be rolling these reports out over the next few weeks.
Website update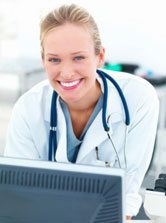 Thanks for your patience during the recent website update.
The process is now complete and has improved speed and reliability without any compromise to security.
The Private Practice – anyone for the Greek islands in September?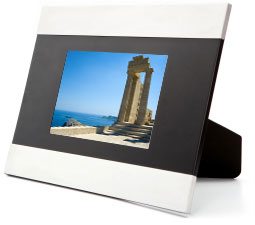 The Private Practice has released its program curriculum for 2011 including the inaugural conference in Rhodes, Greece in September.There are numerous courses in all states of Australia and Margaret Faux has been invited to present again on the subjects of medical billing and outsourcing. The Private Practice is an education and resource organisation, promoting business and financial services for medical professionals.
If you are interested in learning more about the business of running a private practice click here to view the courses available.
That's it for our summer newsletter. We hope you enjoy the autumn months ahead and send our best wishes to those doctors in Queensland who have had a tough start to the year.