Medibank Private Eclipse claiming update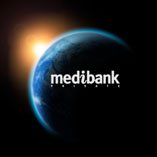 Last week Medibank Private removed its requirement for written informed financial consent (IFC) in relation to no-gap claiming.
This was achieved in small part due to the work of many of the clients of Synapse and others who pointed out Medibanks' inconsistencies in their rules for no gap claiming, which had insisted that written informed financial consent (IFC) be obtained.
Medibank has advised that as and from 29 June 2011, no gap claims could be submitted via the Eclipse channel without IFC. The full bulletin can be viewed at the following link:
http://www.medibank.com.au/Health-Covers/Information-For-Health-Care-Providers/GapCover-Information/Article.aspx?Id=131
This week we have been processing just a few claims under the new arrangement to be very sure it will work and we are happy to report that the claims are processing correctly. What could have been a huge impost on all doctors using the no gap system has been averted. We will now switch to Eclipse claiming for this fund, which will dramatically improve processing and payment times.
Rest assured that for those of you who have had claims incorrectly processed by Medibank, we are arranging top up payments and will continue to monitor these claims until they have all been paid correctly – Synapse is on the case!