In conjunction with The Private Practice, we're taking Synapse on tour across the country … starting next weekend in Melbourne, and then continuing to Perth, Brisbane, Sydney and Adelaide!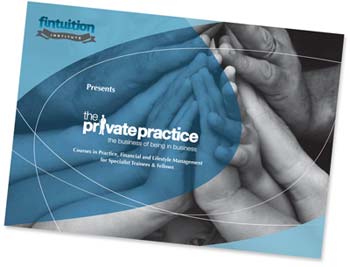 The 'Comprehensive' course series was developed to meet the great demand amongst Specialty Trainees and Recent Fellows for practical information on establishing, maintaining and optimising the performance of a private practice.
It also addresses the need for unconflicted, easily accessible education on financial and lifestyle management.
Topics covered
In addition to Synapse's medical billing and outsourcing expertise, a wide range of topics will be covered in great detail, including:
Working as a Locum
Practice Set-Up & Review
Human Resources
Accounting Concepts & Business Structures
Banking & Finance
Medical Indemnity & Practice Risk Management
Medicare and Billing
Legal Affairs
Financial Planning: creating and maintaining your desired lifestyle
Property
Personal Risk Management
Marketing your Services as a Medical Specialist
Information Technology
Practice Design & Construction
Practice & Personal Coaching
The Private Practice 'Comprehensive' aims to prepare delegates for the challenges involved with establishing and managing successful medical practices. The course also provides training on the actions, processes and habits required to establish and maintain your desired lifestyle.
Comments from past attendee's:
"Thank you for a superb and well thought out course. I think that it is potentially life changing … I have also enjoyed the Private Practice magazine … The course has convinced me that expert advice is needed. Myths were dispelled and a few 'known unknowns' are now comprehensible in an enabling way …". Dr. Melvin Chin, Geriatrician
"Best course I've been on … very interesting". Dr. Brad Johnson, Ophthalmologist
"Informative, enlightening, challenging, thought provoking & inspirational. I appreciated Steve's integrity and ethics". Dr. Marisa Magiros, General Practitioner
Read more

Please click here if you would like to download the 2011 Comprehensive Curriculum.
Register today
Please click here to download the registration form.
Got a question?
Please follow the link below and/or contact Steven Macarounas, the Director of the Fintuition Institute, or contact The Private Practice Marketing & Events Manager Ashley Howarth:
Level 1, 388 New South Head Road, Double Bay, NSW 2028
PO Box 1584, Double Bay, NSW 1360
Tel: 02 9362 5050
Fax: 02 9362 5040
Mobile: 0411 757 551
www.theprivatepractice.com.au
Freebies
Get your complimentary subscription to The Private Practice magazine by following the link below … the current edition features Cosmetic Medicine: http://theprivatepractice.com.au/free-online-magazine
Thanks for your attention and we hope to see you all there!
Kind regards,
Margaret Faux
Synapse Medical Services