Welcome to our October newsletter.
In this issue we have news about administrative changes to Medicare – now part of a newly formed department – and legislative changes affecting Medicare payments which are under scrutiny.
We also take a look at the brave new world of telehealth, and show
you how our quality assurance regime keeps billing errors out of the
equation.
As the end of the year is fast approaching, we will be sending out
our next newsletter shortly, advising of our closing times over the
holiday break.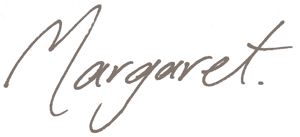 Margaret Faux,
Synapse Medical Services

Medicare Update

On 1 July, Medicare Australia, Centrelink, the child Support Agency and CRS Australia were integrated into one new government department – the Department of Human Services. As a result, you will be receiving information from the new department on matters covering Medicare, the PBS, aged care and other health programs. The name Medicare has not changed and all Medicare provider and public services will continue to operate under existing Medicare program arrangements. There should be no impact on your dealings with Medicare.
The Health Insurance Amendment (Compliance) Act 2011 has become law. The Act deals with concerns over Medicare payments for professional services which should not have been made or exceed the amount which should have been paid. The Act looks at procedures for determining the legitimacy of those claims; recouperating Medicare payments where they are found to be illegitimate; and penalties that may be imposed for illegitimate claims.
For a background to the introduction of the Act, you might like to look at the second reading of the bill in parliament http://www.openaustralia.org/senate/?id=2011-03-03.42.1
Make no mistake . . .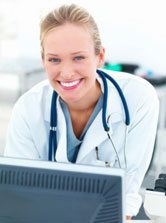 At Synapse, we meticulously check claims and make sure billings are correct – constantly. Sometimes the funds make errors and sometimes there's a data entry error, but these are all rectified under our watch.
Synapse keeps a 'paper trail' so that we can check information at every point in the billing process. Our quality assurance means that every batch of billing is checked three times. Each member of the data entry team double checks their own work; the team supervisor then checks the work again; and finally, the batch is reviewed by the quality assurance team.
Occasionally, incorrect details are submitted from the practice. We might have a doctor call and say: "I actually didn't see the patient on that day. It was a different day." You don't need to worry if you've made an error. Just let us know quickly and we'll make the adjustment.
Good health care – only a phone call away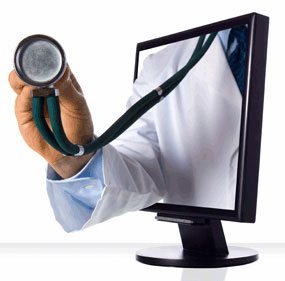 Also on 1 July, Medicare introduced telehealth, an initiative that aims to address some of the barriers to accessing medical services for Australians in rural and remote Australia. Telehealth provides financial incentives for video consultations with specialists, consultant physicians or consultant psychiatrists.
MBS item numbers
There are 11 new derived fee item numbers available to specialists and consultants that, when claimed in conjunction with an existing attendance item number, enable that consultation to be claimed as a video consultation.
Billing
There is a requirement for specialists and consultants to lodge telehealth MBS item claims to Medicare Australia separately from any other claims (via both electronic and paper claiming channels). This is to make sure the derived fee item number is allocated to the correct corresponding consultation item. Synapse will ensure that your telehealth billing is handled appropriately.
Incentives
The government is providing incentives to encourage specialists to take part in telehealth consultations. A $6,000 start-up payment is made directly to your account and consultants receive a further 50% on the scheduled fee for every item they bill as a video consultation. There is further incentive for service providers who bulk bill.
There are also Medicare incentive payments to practices and aged care facilities that host telehealth consultations. Please feel free to contact me if you feel you might qualify for these payments or if you have any other queries regarding telehealth billing.
Tasmania telehealth opportunity.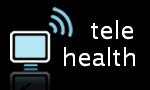 A large general practice in Tasmania, already facilitating daily telehealth conferences, is looking for specialists in all areas to provide consultations for their clients in Devonport. All the specialists need at their end is a computer with a camera. Once an appointment has been made, the GP will email them to confirm the consultation time with a secure link to open the video conference.
If you think you might like to be involved, please contact me and I will put you in touch with the practice director.
Testing . . . one . . . two . . . three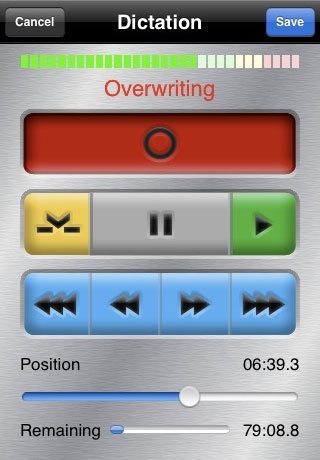 Synapse has been trialling the new iPhone dictation app – Dictamus – which is only $15.99 from the app store. Clients now have two excellent iPhone apps available to them, with Dictamus joining the earlier Pocket Dictate.
We are very happy with the performance of Dictamus which has improved stability and noise cancellation. Anyone interested in trying Dictamus for themselves should contact us. We're preparing an instruction manual for setting-up, so you'll find it easy to use as well.
Disappearing health fund
As of 1 November, Australian Health Management (AHM), will no longer be part of the Australian Health Service Alliance. The fund will merge with Medibank Private.
New fee tables

November 1 also marks the date of the new fee tables. They will be posted in the members' blog and we will send out a bulletin to alert you when they are up on the site.