Welcome to our December newsletter – the last for 2011.
This has been a busy year for Synapse and for me personally. I've been on the road meeting with doctors around the country. The talks I have given to the profession have been to shed some light on the very opaque world of medical billing, and I hope that those in the audience found them of benefit.
But I didn't bargain on how much I would learn from these exchanges, the result of which will be the launch of a new consulting service in 2012 to support our clients with all their medical billing dilemmas. More on this in the newsletter below.
Synapse is also expanding into hospitals, particularly with our transcription service.
And talking of transcription, we are getting a huge response from doctors wanting to use their iPhones for dictation. Everyone wants Dictamus!
Let me take the opportunity to wish you all a very well deserved break in the coming weeks and a bright, exciting New Year.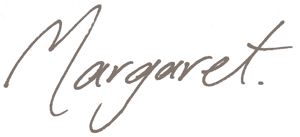 Margaret Faux
Synapse Medical Services

Unravelling the MBS mire

The message that came out loud and clear during my talks with practitioners is just how much confusion there is over the MBS and item numbers. I was constantly bombarded with questions such as;
'Am I allowed to bill two of these item numbers on the same day and if so, how do I do it in such a way that the claim isn't rejected?'

'If the GP hasn't indicated to which doctor in our practice the referral is for, can we simply circle a doctor on the letterhead? Is that a valid referral?'

'If a patient has a procedure as a public patient in a public hospital, but the hospital doesn't provide outpatient follow up, when the patient turns up at my private rooms for their post-op check can I claim an item 104?'
Medicare advises doctors to use their discretion when assigning MBS item numbers and there's good reason for that, but on the other hand, if the doctors are found to be in error, the penalties are onerous. The problem seems to be that there is little out there by way of support and the advice that is available through Medicare provider liaison is often unclear, inconsistent and highly operator dependent. As a consequence, doctors are constantly worried about being audited and lack confidence, when they're simply trying to get it right.
Well, we can't change Medicare, but we can do something to help. In the next few months, Synapse will be introducing a consulting service for our providers. Think of it as a second opinion! Watch this space…
Moving into hospitals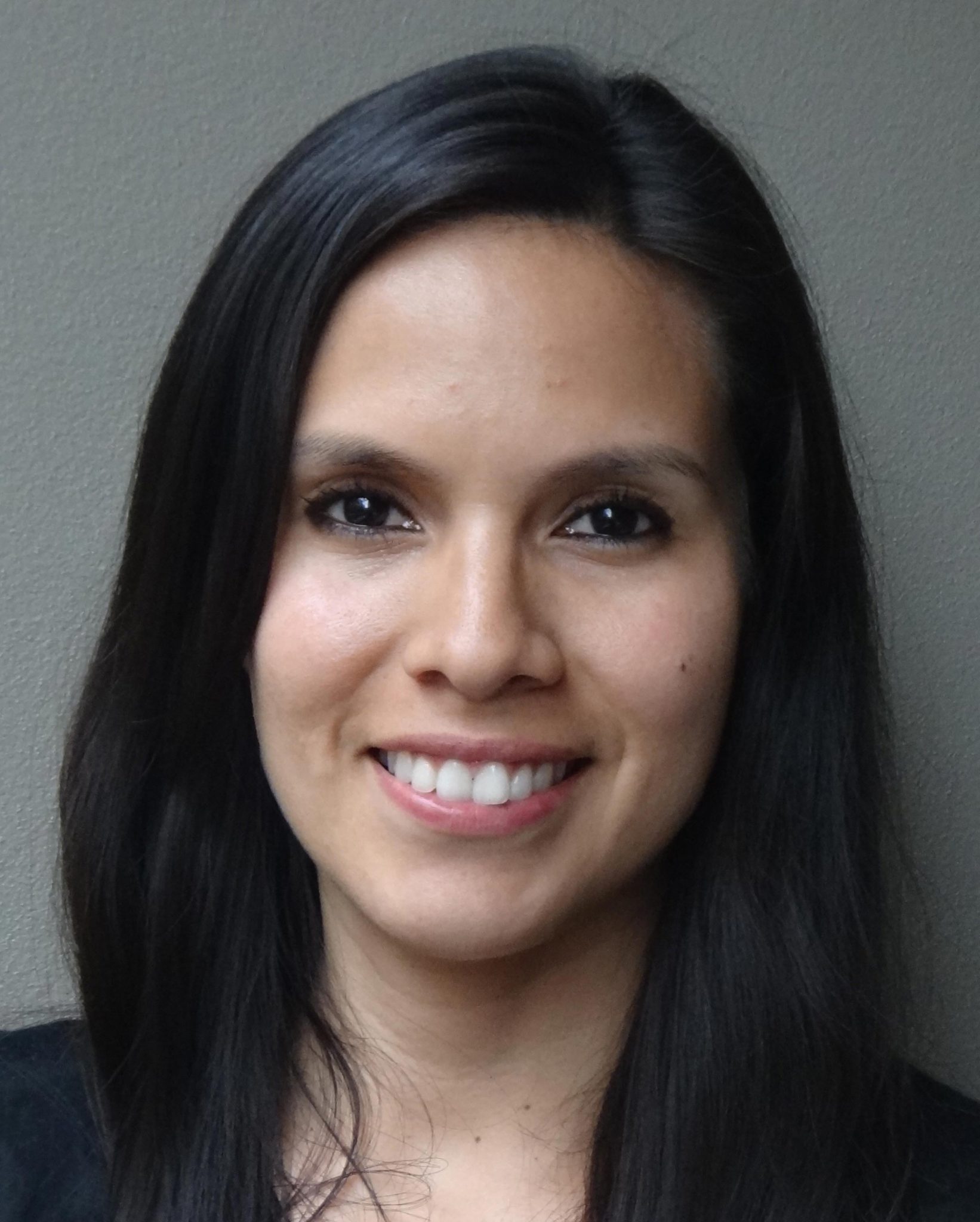 We have also been busy expanding our service into hospitals. To help with this initiative, we've appointed a Health Care Facility Manager, Michelle Romero.
Michelle's previous role with Advanced Computer Software Supplies (ACSS) included managing a hospitals support team and heading up development for a patient administration system.
The administration system she developed, SimDay, allows accounts departments to run financial reports, managers to get KPI reports or the front desk to handle admissions and discharges.
There are a number of legal requirements made by the federal and state governments, as well as the health funds, for patients attending day care facilities or private hospitals.  Michelle's computer program captured all the data these bodies require without much keying in. That data could be grabbed at the end of the month and sent to the funds in a couple of minutes. It also took care of invoicing and even tasks down to food lists, so that the kitchen could provide appropriate meals for patients who might be diabetic or vegan.
Michelle's extensive knowledge of the hospital environment is being put to good use at Synapse.
You can read more about Michelle here…
Dictamus – a must!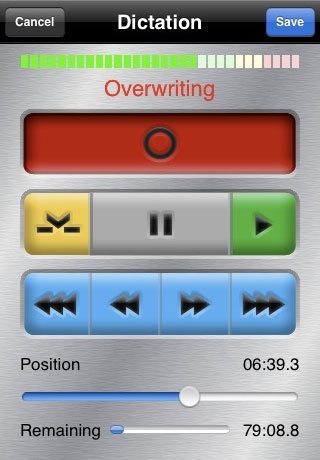 It seems that the medical profession wants to dictate on their phones. In the US, doctors are demanding transcription services that allow them to use the iPhone application Dictamus, and we've observed the same enthusiasm here.
For only AUD$15.99, Dictamus allows your iPhone to function as a dictation recording device. We already have quite a few doctors using the product and here are some of the very impressive benefits:
better recording clarity and noise cancellation than other dictation apps;
the ability to name files for ease of access e.g. 'Mrs Jones 23.12.11' instead of 'dictation 1' or 'dictation 2';
you can set as many locations for sending files as you like e.g. Synapse, yourself, your surgery, the hospital;
because your phone is with you all the time, so is your dictation recorder.
no need to compete with other doctors for the one practice recorder or wait in a line for a free computer to send files;
enhanced clarity reduces the likelihood of transcription errors; and
Dictamus has super secure SSL certification (as soon as the file leaves your phone it is encrypted).
To accommodate the demand we have configured our server to 'speak' to Dictamus, obtained a new SSL certificate and have written a simple to follow set-up manual to help you get your iPhone and our server connected within minutes. You can read the step by step guide at this link: iPhone dictation user guide, or navigate to it through the menu in the secure area of our website, as shown below.
If you're considering changing to Dictamus, feel free to give us a call for any advice or assistance. We can have you up and running in less than an hour. We will continue to support Pocket Dictate as well.
Synapse just your TYPE workflow diagram
The following diagram illustrates how Synapse manages your Dictamus dictations and delivers them back to you within 24-hours: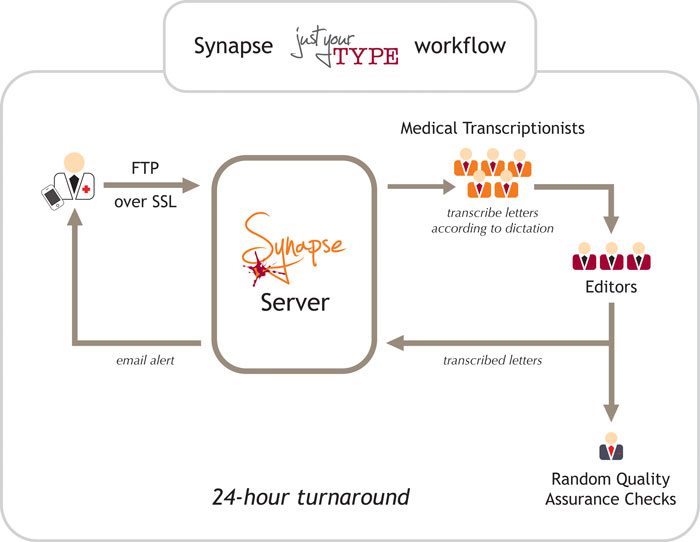 * Our 24-hour turnaround is based on the working week. Documents sent after midday on Friday will be available on the following Monday.

Click here to find out more about our transcription service…

Christmas closures

The Synapse office will be closed from 5pm, Thursday December 22 to 9am Monday January 9. However, our services will continue as follows:
Billing
Please send billings as usual. If you upload via the website you will continue to receive automated emails confirming receipt of your files, but your files may remain as 'new' and appear not to have been actioned until business resumes. If you do not use the website, we will send all confirmation emails after we re-open on January 9.
Skeleton staff will be working over the break processing some billings. This will help us to reduce the backlog when business resumes and ensure that your cash flow is not interrupted for too long.
Just Your Type
This service will continue as usual throughout the Christmas period. The only minor delay may occur for transcriptions uploaded after midday on December 22. These files may be delayed until December 28.
Reports and accounts
December reports and accounts will be issued in the last week of January 2012.
Important Security Policy Update
Effective 14 December 2011, we are updating the way passwords are handled in order to achieve a greater level of security. You will be issued with a new password for access to our secure member's area. Please use the password retrieve option on the log-in page, or contact us if you require assistance.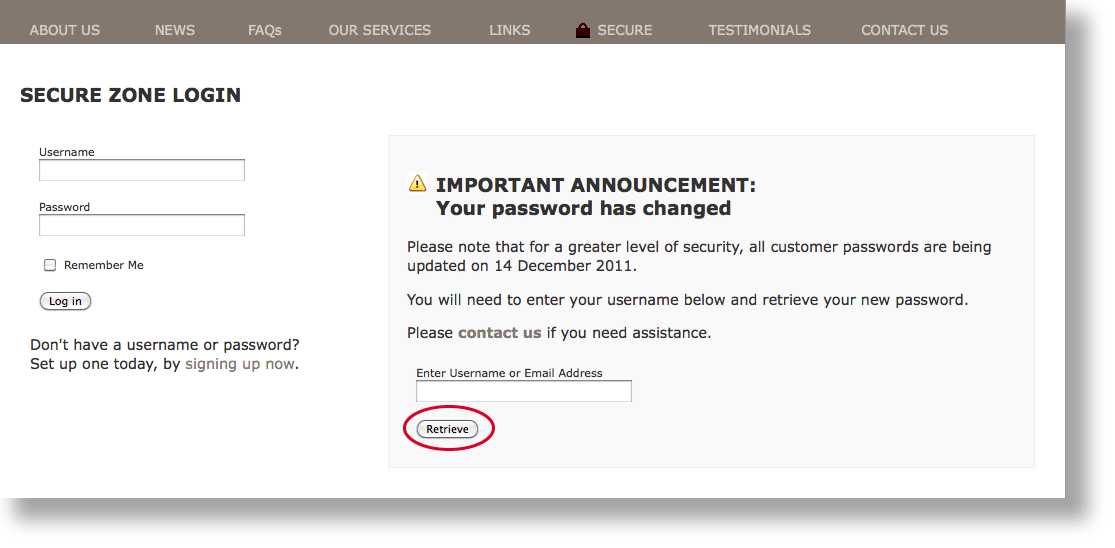 The Private Practice
Three Day 'Comprehensive' National Road-Show
And finally, here's the wrap up from the Private Practice road show tour…
Throughout October and November of 2011, Fintuition Institute convened a series of 3 day Courses, The Private Practice 'Comprehensives', in Melbourne, Adelaide, Sydney, Perth and Brisbane to a total of 172 delegates.
Aimed at final year Trainees and recent Fellows, The Private Practice 'Comprehensive' addressed all aspects of establishing and maintaining a successful medical practice, as well as providing education on relevant issues of financial and lifestyle management.
Each module was presented by an industry leader, specialising in servicing medical clients. The agenda was not only comprehensive but structured as a cohesive learning experience resulting in the establishment of business and financial 'action plans'.
The Modules
Medical practice business planning
Practice set-up
Practice design and construction
Practice review and management
Postcards from practice – an established practitioners perspective
Employment and recruitment

Working as a locum
Employment contracts
Hiring staff and H/R management

Billing
Medical practice I.T
Accounting, taxation and business structures
Banking and finance

Practice
Personal
Investment

Asset protection and estate planning
Medical defence and practice risk management
Financial Planning

Cash flow management
Debt management
Wealth creation
Superannuation

Property
Personal risk management
Medical practice marketing

Marketing plans
Logos and stationery
Websites
Search engine optimisation
Social media

Practice and personal coaching
Course Statistics
172 registered delegates.
64% of delegates said the course exceeded their expectations with respect to learning outcomes, 36% said the course achieved their expectations.
94% of delegates said they would attend future Private Practice courses.
100% of delegates said they would recommend future Private Practice courses to colleagues.
What our graduates said …
"It was a privilege to be exposed to so many (business and financial) specialists and the best presenters of these specialties" – GP Practice Manager

"Very useful overview and introduction of services required for successful business" – Geriatrician

"I now know what I didn't know (always helpful!) and who I need to seek advice from to answer these questions" – Dermatologist

"Essential part of medical education" – Urologist

"I found this an excellent overview of a range of issues which had previously been a mystery to me" – GP

"Excellent" – ENT Surgeon

"Comprehensive overview of key issues to be considered in planning or enhancing private practice aspirations or optimising current medical business. Making sense of the big picture and tying together the snippets of financial and accounting knowledge I thought I already had" – Rehabilitation Physician

"Helping to channel my vision & ideas into action" – GP

"Timely and effective private practice presentations with great presenters" – Cardio Thoracic Practice Manager

"Excellent effort, long overdue" – Plastic Surgeon

"Thank you! Very useful. I liked how speakers are there to educate, not to sell their service" – Intern

"Very productive – realised what I didn't know and the extent of my ignorance" – Geriatrician

"A comprehensive summary of tools, skills and work involved in opening your own (or building) practice" – Gastroenterologist

"Succinct, well tailored to the medical profession" – Vascular Surgeon

"Very educational without a hard sell of their company. Should be attended by all medical professionals regardless of whether they are setting up private practice or not – valuable to everyone" – Ophthalmologist

"I was rather skeptical about coming to this course but I must confess that it was absolutely great and I have learned so much from it. It also gave me a lot of information on the type of professionals I need to get in touch with for my own needs and what to look for in them. Steve, you have a great way of directing and communicating with various people. I loved the way you rounded up each session and introduced various speakers and brought up some interesting discussions on different topics. I am also inspired seeing your enthusiasm and commitment in running and improving the business. A big thank you for providing me with so much information before I start to set up my practice." – Obstetrician & Gynaecologist

"Well invested time and money" – Cardiologist

"Excellent – glad I came, will recommend to my college" – Plastic Surgeon

"Very valuable – just wish we had done it earlier or before making some costly decisions!" – Psychiatrist
Have a safe and happy festive season from all of us at Synapse.