Welcome to our last newsletter for 2013.
2013 has seen significant growth at Synapse as we offer new services, continue to develop our flagship app and are busy at conferences and with speaking engagements. We have even been involved in an innovative program with the University of New South Wales, while in the background we've been beavering away and our new Appointmaid software is almost done.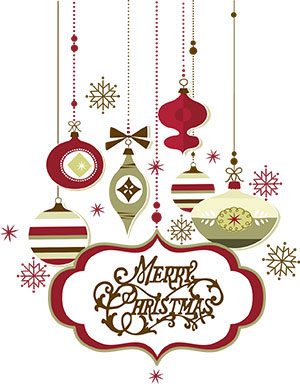 With ten of us in the office on some days each week and an army of contractors, we're now a sizeable team that can get your work done efficiently, accurately and always with professional good humour. We feel very satisfied when we review our metrics each month and can see that we are meeting our promises to get the work done on time every time.
We hit the ground running when we launched Appointmaid earlier this year. The service was in demand from the outset which validated our belief that virtual solutions are what modern medical practitioners want.
But in addition to Appointmaid, during 2013 the demand for informed financial consent (IFC) increased and we responded by developing a separate IFC service. Then to support both services we added a multi-merchant facility enabling us to accept credit card payments from patients over the phone.
We also released no less than eight new versions of Synapps during the year which is testament to the dedication of Rio and Marcus who never tire of implementing my constant Synapps suggestions. More about the latest Synapps release later in the newsletter.
Synapse was also involved in an entrepreneurship meets strategy program with the UNSW Australian Graduate School of Management, which landed us Kaylyn, who worked on a number of projects in the office over twelve weeks.
And if you've ever wondered what the Medicare rules are in relation to provider numbers and which one to use when, we have the answers in our latest article.
The Christmas closing dates and arrangements are now on the website and I'd encourage you to take a moment to read them so you know exactly what's going on.
Thank you all for your good will, your business, your support and your occasionally wicked senses of humour in 2013. We expect the same if not more in 2014.
I wish you all a fabulous festive season.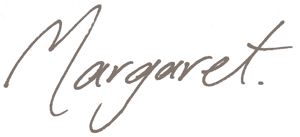 Margaret Faux
Managing Director
Synapse Medical Services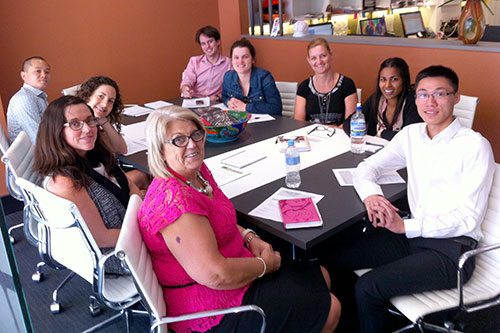 The Synapse Medical team from left to right:

Rodney, Kaylyn, Georgina, Denise, Rio, Rebekah, Monique, Veronica and Marcus.

---
Appointmaid – Your virtual receptionist
Bookings, payments, but no real coffee!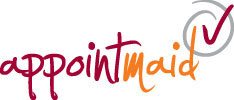 Sometimes a new service can be a little slow to get going but not Appointmaid. It was like having your head in a blender! Fast, furious, sometimes painful but always exciting. Rodney has been on the frontline and is positively gifted when it comes to speaking with patients; they just love him to bits. And with our new Appointmaid software currently in the in-house testing phase, we'll be switching from the current shared calendars to the dazzling new program very soon.
In case Appointmaid is news to you, it's our virtual reception service. You simply forward a phone number to us or we can give you one and we do the rest. We answer the phone using your name or the practice name and manage everything you would expect any receptionist to manage.
It's a service not only available for individuals and practices but is suited to hospital outpatient departments as well. It makes sound financial and business sense to keep your administrative team small and highly skilled and outsource the rest to us.
If you'd like to find out more call us on 1300 510 114 or email monique@synapsemedical.com.au
---
Best practice is fully informed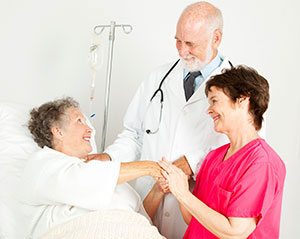 The informed financial consent service has been in high demand and that's probably because it reduces bad debt and shows that providers understand the need to inform patients of their out of pocket expenses before the procedure. This prevents unwelcome surprises after the procedure. At Synapse, we understand that a lot of doctors feel that talking about money muddies the doctor patient relationship, so let us do that for you. We enjoy helping your patients understand their medical fees and have even structured the service so it can be cost neutral for your practice.
Just upload your procedure list via the website and then leave it to us:

---
Better than PayPal
We added a multi-merchant facility to our suit of offerings this year to enable us to accept credit card payments over the phone from your patients either as pre-payments or after the service has been provided.
Combining Appointmaid with the merchant facility is a great way of managing not only procedural services but will also suit anyone seeing outpatients.
---
A practice in your pocket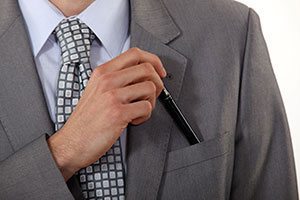 We are currently putting the final touches to our online appointment system which will compliment our existing app based services in billing and transcriptions.
Very soon, for doctors who choose all three services, it will mean simply finding a venue and possibly a person to meet and greet patients on arrival, and that's it. Some very 'virtual' clinicians are already choosing to simply have us inform patients that they should wait until the doctor emerges from the surgery to take them in for their consultation. The feedback we are receiving from patients is that they don't mind one little bit, even the very elderly.
What's clear is that the traditional model of medical practice is becoming a thing of the past and virtual solutions are here to stay.
---
Synapps 'appenings.
Rio and Marcus our IT gurus have worked tirelessly throughout the year to constantly improve and update Synapps and they managed to release a staggering eight new versions during 2013.
This week we have released the final version for the year which has some great new features.
So if you haven't already, please download iOS v1.1.9 and Android v1.2.6.
In addition to the usual bug fixes and improvements, the final new features for 2013 are:
2 consultations same day – perfect for physicians, particularly cardiologists who often review their patients frequently. The app will auto require the times of each consult and the MBS information concerning the requirements is included.

Date of service can now be set to a prior date for an entire list. Great for clearing a backlog of billings.

Non-claimable item added for users who bill non MBS services.

Check single course of treatment. To help you understand the MBS requirements concerning when you can claim a second initial attendance, the app will now alert you, and the Medicare law and rules are there for you to read.
Check possible aftercare. Similar to the above. Synapps helps you to stay on track by alerting you if your combination of items might be aftercare. You can check by reading the Medicare law and rules.
In 2014 big 'appenings are planned but in the meantime please keep the suggestions coming. We love to hear from you as to how we can make our app even better.
---
Medicare provider numbers – a Docudrama

'I saw a patient today at a location where I do not have a currently open provider number. Can I claim using one of my other provider numbers?'
Sound familiar? I've again drilled down into the Medicare mire and have come up with some answers. You can read the full article once it is published in the TPP magazine next week and also here on our website. Here's a sneak preview…
Studying Medicare sometimes feels a bit like conducting a study of the Flat Earth Society. There's a lot of myth, not a lot of substance and woe betide anyone who dares to travel beyond the horizon. Read more here…
---
Conference circuit
Our last conference for the year was the Australasian Faculty of Rehabilitation Medicine in Sydney where three very talented Medimind quiz winners took home an iPad each, pre-loaded with Synapps. The quiz is always heaps of fun and we just love watching the dogged determination of those who attempt to find the answers to our non-googleable questions!
We're already planning and brain storming the new quiz questions for the conference circuit in 2014.
---
University of NSW – entrepreneurship meets strategy

When I heard that Synapse had been successful in securing an MBA student from the UNSW Australian Graduate School of Management, I didn't expect that the student who would join our team for 12 weeks would be a female, Canadian, chemical engineer with a national pedigree in downhill ski racing. Enter Kaylyn!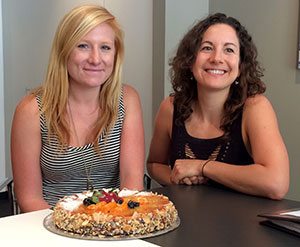 Kaylyn had to work on a defined project which would be examined as a course subject. This innovative program at UNSW was a project driven way of having post graduate students fully engaged in a living, breathing, active business for the benefit of both parties.
The program allowed us the luxury of having a dedicated and enthusiastic person working on the business rather than in it. Kaylyn bought to Synapse the smarts of a business development professional as well as mathematical modelling skills from her engineering past.
We started with one project and through Kaylyn's broader thinking style we ended up with two that are well thought out, well researched and too good to shelve.
But it's time to say goodbye and we wish her well as she returns to Canada for a white Christmas (this whole heat in December thing has been messing with her head)!
And of course we are now compelled to launch both of Kaylyn's masterpieces in 2014. Watch this space…
---
Christmas closures – get your billings in before the 13th!
The Christmas closure dates and arrangements are now on the website so please take a moment to read the details and let us know now if you have specific requirements. We will always try to accommodate, but advance notice helps.
The Synapse office will be closed from 5:30pm, Friday December 20th to 8:30am Monday January 13th.
All billings received before 5:00pm on Friday the 13th will be processed before we close.
We will do our best to process as much as possible received after that date in the order that we receive it. As is the case every year, we will be working hard right up until 5:30pm on the 20th when we close.
During the break, our services will continue as follows:
Billing
Please send billings as usual.
Synapps users – your files will be available to view on the website as usual, though there may be some delays. Once available on the website, your files may remain as 'new' and appear not to have been actioned until business resumes
Website users – you will continue to receive automated emails confirming receipt of your files, but your files may remain as 'new' and appear not to have been actioned until business resumes.
Other users – we will send all confirmation emails after we re-open on January 13th.
Informed financial consent clients – this service will not operate between 23rd December and 3rd January. It will recommence on 6th January 2014.
Skeleton staff will be working over the break processing some billings. This will help us to reduce the backlog when business resumes and ensure that your cash flow is not interrupted for long.
For urgent Synapps support please text 0438 853 120.
Just Your Type
This service will continue as usual throughout the Christmas period with minor delays occurring over the public holidays as follows:
Files received after midday on 23rd December may be delayed until 28th December 2013.
Files received after midday on 31st December may be delayed until 3rd January 2014.
Appointmaid
Between 23rd December and 3rd January all practice calls will divert to individualised voice mail messages. The service will recommence on 6th January 2014.
Reports and accounts
December and BAS period reports and accounts will be finalised by the last week of January 2014 well before the February 28th BAS deadline.
---
Have a safe and happy festive season and we look forward to working with you again in 2014.