Well spring has sprung but you would be forgiven for questioning that, with temperatures still in the teens in Sydney, Adelaide and Melbourne!
There is a lot to tell you, as there has been much happening across the Synapse teams over the past few months. We have been busily working on improvements to the app, our billing processes are better than ever and we need your help with information and compliance so we can get it right the first time. And we are very proud to announce that we recently passed our ISO audit for the second year running.
Read on…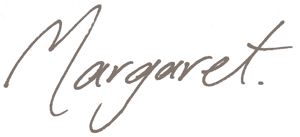 In this issue
ISO – we did it again! | Synapps Version 2.2.0 | Research and Development | New hospital services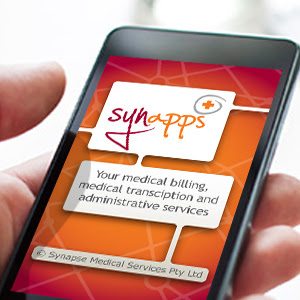 Read on for these articles and more…

You're in the safest hands at Synapse
ISO, we did it again!

Let's start with the most important part of what we do – quality. This includes not only accuracy and other service level promises but also keeping your data and that of your patients safe and secure.
Integral to our values of passion, integrity and excellence is quality. Synapse remains proudly the only medical billing and administration company in Australia to achieve ISO certification 9001 for our quality management system. We sailed through our recent SAI Global second audit for ISO 9001, and are well underway to adding ISO 27001, which involves implementing systems to achieve the highest levels of data security. This internationally recognised certification is not easy to attain, but with robust security already in place across all Synapse sites we are confident that we will add this to our list of achievements in 2017.
In the meantime, you can read more about the government transcription work being entrusted to us, in our article below – Just Your Type transcription gets a call up from the Office of the Australian Consulate General.

Vale to the old app and Hello to the new "all singing all dancing" Synapps Version 2.2.0

Patent 2013255082
It's time to bid farewell to our old app which will be removed from the Apple and Google stores at the end of October. Apple has made changes to its requirements for having apps on the App Store plus it is just not practical for us to be maintaining two separate apps any longer when all of our energies are going into the newest version of Synapps, where we are building a powerful rules engine to help you stay compliant with your billing.
We are also integrating the app more and more with the Synapse website. For a start, when we release 2.2.0 next week, you will be able to watch us work on your billings via live status updates in the 'view sent billing' tab on your app.
There is also a bunch of other cool new features which we will tell you about in a separate bulletin in the coming days.
So for clients still using the old app, we're afraid it's over. We will be in contact with you in the coming weeks to switch you over to Synapps 2.2.0 well before the cut-off date and help with the funeral arrangements!

Synapse Billing is better than ever
We have been constantly working to improve our service to you and whilst it has taken a few years, we now have a highly skilled and trained team of billers who are processing your claims faster than ever before. This transformation has been made possible because of the combination of people, technology, intensive training and the app. We are so proud of the teams' efforts in this area and they are to be commended for their dedication and professionalism.
As you will see from the pie charts below, the transformation from this time last year has been phenomenal:
For clients using the new app, who provide all relevant information to us in the first submission, we are now processing your claims within 24 hours. Our fastest billing submission was 7 minutes from the time the app submission hit our server to transmission – and that included the usual quality assurance checks we carry out on each claim before it is sent. That's gotta be some sort of record!

Speed of processing means you need to get your claims right the first time or…
We ask that you please slow down and take time when you are entering your data into the app. We know you are all busy people and the app has been designed to help you bill on the go, but it is important to take a few seconds to check and ensure all of the data you are sending is complete and correct. Please use the final pop-up screen to glance through the details you are about to submit before you press send. Now that our turnaround time is so fast this is even more important, because once claims are transmitted it is very difficult to make changes.
Our T&Cs have always stated that if we make an error we will correct it for you at no charge and it goes without saying that this still stands. However if you make an error the T&Cs also state that additional fees may apply. Up until now we haven't enforced this, but we really have no choice now, because the cost of reversing and adjusting incorrect claims is huge. The average 'on hold' time when calling health funds is currently between 20-45 minutes (a real delight!) and that is only to get a reference number for the relevant adjustment. Then follows a paper trail which takes on average 6 months! Yes that's right months!
Of course when you are new to the world of private billing we understand that there may be a few initial errors, which we are happy to correct for no charge. But those making a habit of it, will now be charged $45 plus GST for simple adjustments and more for complex claims. Of course we will contact you via email before commencing any work (if it involves extra charges), and obtain your consent before proceeding.

Thanks for helping us help you with your billing compliance. But some details are still as slippery as an eel!
You may have noticed of late that you are receiving emails from us asking for additional information to complete your billings. The reason is simple – at Synapse we do not guess! We take our work seriously, always mindful of the fact that every click of the transmit button attaches to tax payer dollars.
This means that we will contact you for elusive and sometimes tiny details, the most common of which will be referring doctor details. Remember the only person who knows who referred the patient to you is you, and every aspect of the referral is important including the correct provider number and date.
Rest assured, we will only send these pesky emails once we have exhausted every avenue to obtain the missing information ourselves. Our team spends hours on the phone chasing information for you every day, but sometimes we need your help. Our team has a checklist to work through before sending the emails to you so if you receive one, the following has occurred:
| | |
| --- | --- |
| 1. | We have exhausted every possible source of information and the information we needed was not available, or |
| 2. | We have exhausted every possible source of information and the information we needed was held by someone but that person or organisation refused to give it to us due to concerns about breaches of privacy legislation. |
We do our best but everyone is working within increasingly tight privacy and security frameworks and we must respect the concerns of others when they arise. So please help us to get you paid promptly by providing the information we ask for – a big thank you to those of you who already have.
The response has been overwhelmingly positive and when we receive the missing details, we are able to finalise and transmit your billings usually that day – and you can now watch that happen when the status updates in the app. Magic!

Communicating with us using nervecentre@synapsemedical.com.au
Many thanks to everyone who is using the new feedback function on the website, which we will soon integrate into the app. But for the day to day please avoid emailing individual staff members and email us at nervecentre@synapsemedical.com.au
We have a dedicated team member monitoring this inbox daily which means your emails will always be responded to usually same day, but always within 24 hours. Emailing individuals can be problematic if they are travelling, in meetings all day or off sick. This is where things get missed. So please stick to the nervecentre email like a perseverative thought, or a song stuck in your head – just keep coming back to nervecentre!

Research and development at Synapse
– enhancing services on the horizon
1. Analytics – compare your practice to your colleagues
We've been working on using the vast amounts of data we have stored over the years to help you understand your practice and compare your work patterns to those of your colleagues. This new function will be released soon on the website for billing clients using the new app. You will be able to compare your consult patterns to your deidentified colleagues. Have you ever wondered how often your colleagues review their patients: 7 days a week, or twice weekly, or somewhere in between?
This data will obviously have limitations based on the numbers of clients we have working within each specialty but we are working on using these analytics to help you understand how you compare. Below is a sample of what you can expect:
Frequency of service distribution (sample using actual Synapse data of one medical specialty)
In summary, 29% of the doctors in the sample below visited their patients daily, 47% visited their patients every second day and 21% visited every third day, with the final 3% visiting every fourth day.
2. Rewards program – Synapse moves into neuroplasticity!
The rewards program is currently being developed to reward clients with millions of neurones (and dollars) for those whose data is pristine and compliant, who advocate for the development of e-solutions for medical administration and for those who make efforts to be punctual and engage with website services and reports.
By using the systems we have built for you with diligence and care, the amount of work that Synapse is required to do to ensure quality and efficient service delivery, reduces. So we want to share those cost savings with you and at the same time, encourage development of other aspects of your practice like research, quality assurance and maybe some equipment that could assist your practice (dermatoscopes, activity monitors, software etc).
In fact we have a brief 7 question online survey to see what you might be interested in with regards to the Synapse rewards program – for those interested please click on the link below to complete the approximately 15 second survey. You never know, there may be some rewards points in it!!! Take me to the survey

Merchant Terminals will be replaced by
Eway payments
For the very few clients who we are still processing payments through the old merchant terminals we would like to advise this service is due to be phased out by the end of the year. The terminals will be replaced with the introduction of payments through eway. The eway online payment gateway enables us to process your credit card payments safely and securely. You will be contacted shortly by a team member to discuss the process of closing down your merchant terminal accounts and switching you over to eway payments.

New Hospital Services – remote coding and billing
Our client base has been constantly expanding along with the Synapse team so when we were recently approached by a private hospital to take over their coding and billing we took on this exciting challenge head on. We worked tirelessly with their team to create a unique remote solution. It has been a huge success with new hospitals coming onboard rapidly. The service is exclusively remote, and an Australian first, enabling hospitals to do what they do best – treat the ill. If your hospital is in need of some support with hospital coding or billing feel free to refer them to us for a discreet discussion regarding our services.

Just Your Type transcription gets a call up from the Office of the Australian Consulate General
In addition to steadily increasing volumes of medical transcription for doctors, hospitals and researchers in three countries, increasingly we are typing non-medical work, which is coming to us by word of mouth as a result of our reputation for the highest quality as well as strict security. We are proud to say that this reputation has reached such heights that we can now count the Office of the Australian Consulate General amongst our clients. Our recent work for this client was deemed 'fit for purpose' (the highest quality score possible) with prospects of further work on the horizon.

India listens to Synapse and our Australian know how in data security and privacy
On September 2nd Margaret had the honour of being an invited speaker at the Indo-Australian IT Summit in Chennai, presenting on the topic of privacy and security in general, but with specific references to health information. Also making presentations were the Victorian State Government, the ANZ Bank and Telstra.
Margaret's presentation was very well received and she discussed data sovereignty and the need to change the Australian debate to bring it into line with the European Union and shift the focus from where data is stored and processed, to how we regulate its use. She also discussed relevant privacy legislation in the US, Australia, Europe and India.
The presentation generated much discussion and left the summit participants with a great deal to ponder, particularly when an amusing YouTube video was presented demonstrating the basic elements of our security arrangements in the Synapse India office.
You can view the 30 second clip here.

Hopefully we left you with a bit of a laugh and a reward for getting to the end of one of Synapses' longest newsletters.
Enjoy the spring and the countdown to Christmas – yes it'll be here sooner than you think so its holiday planning time. We will drop you a line before the end of the year and hope you enjoy the warmer weather.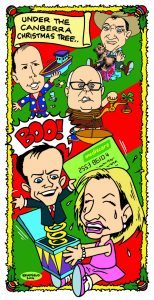 All the best,
Margaret and the Synapse team.