Welcome to our last newsletter for 2016.
At the end of our seventh year in business we have never been more focused as we expand our service offerings in ways I would never have imagined when I started Synapse with two people in my front room in January 2010. All services continue to grow, new services, new technologies and new markets are being added, and we attribute this success to you, our loyal clients, who push us to improve everything we do, every day.
The powerful rules engine in our flagship medical billing app Synapps continues to evolve, our processing time for billing submissions is the fastest in the country, our new clinical coding service is in full swing, Appointmaid has been reinvented, the Synapse arrears 'SWAT' team is in demand by hospitals, we are consulting on exciting international projects, we have expanded into the UK and UAE markets and we have new additions to the team to support this growth. But we know that our individual clients are our strength and our commitment to you is unwavering.
Read on…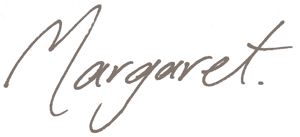 In this issue
Compliant and Efficient Billing | New Clinical Coding Service | Appointmaid Revamped | Synapse Spreads its Wings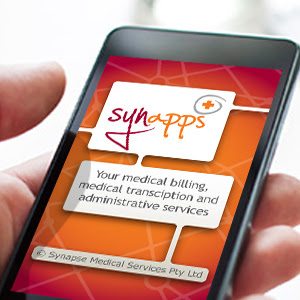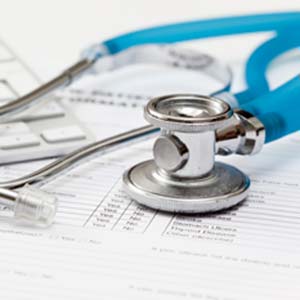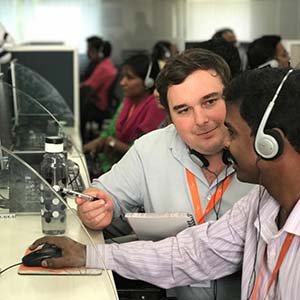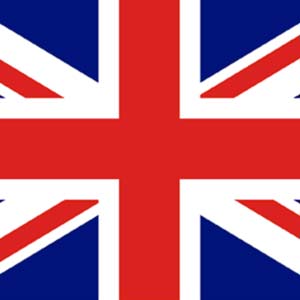 Read on for these articles and more…

Compliant and efficient billing

It's our obsession and our core business.
Even now when the average "on hold" wait time for every phone call to a health fund is 20 minutes (one fund who shall not be named now has a standard 40 minute wait time!), we never cut corners in making sure the data we submit for payment of your claims is right the first time. You may have noticed an increase in annoying emails and calls from us of late, but it's all in the interests of helping you do it right. Your compliance is our passion.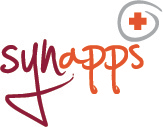 But we are also fast, currently the fastest in the country in fact. The average processing time for our billings is now 4 hours from the time the Synapps list hits our server to claims being sent on their way. Missing or incorrect data will always slow things down but you can see the status of your claims on your app. If you see something delayed and we haven't called you yet, feel free to pick up the phone and call us and get in first. As soon as we have the correct information your claims will be on their way for payment.

'Appenings

Patent 2013255082
We have now phased out the old app completely and here's a fun fact about the original Synapps – it received 416,000 MBS item numbers for 115,000 patients while it was in use. RIP Synapps version 1!
We are continuing to build the most comprehensive and powerful billing rules engine in Australia and are committed to ensuring we make the app work the way you want it to. In 2017 we'll be adding some exciting 'how to' video clips into the app to make it even easier to get quick help and tips while you're on the go. Watch this space…
We are up to version 2.2.3 now so if you haven't already, please download it now to make sure you're up to date with the latest bug fixes and improvements.
Your feedback about the new app has been very positive so please keep it coming as it helps us to keep Synapps in a class of its own.

New Clinical Coding service

We have added clinical coding expertise to our team of experienced medical administrators and are already providing remote coding services to healthcare facilities, making us now a truly one-stop-shop for medical administration.
The new remote coding service is flexible and scalable, enabling us to step in at any time, such as to cover staff absences or to clear an arrears backlog (our specialty!). And as always clients can use us as much or as little as they want, short or long term, whenever the need arises.
We provide flexible, transparent and very competitive pricing to suit the needs of individual clients. So if your hospital is behind with coding, has an ever growing backlog of rejected claims that no-one dares mention anymore, or just needs ongoing coding support, contact us to find out more about how we can help.

The Synapse SWAT team smashes a public hospital's arrears

A few months ago we were engaged by a large public hospital to consult on a $1 million backlog log of rejected outpatient claims that were expiring every day. Yep, as is always the case, desperately needed revenue for the hospital was just dropping off that 2 year cliff, claim by claim, every day. That is until the Synapse SWAT team arrived.
On day one we reduced the volume by 25% after analysing incorrect claims and then set to work on the rest. The project was planned to span two months but was finished in 5 weeks with 65% of claims being paid. We prioritised expiring claims and maintained a clear course of action throughout the project and most importantly, we demonstrated that 80% of claims would have been payable had Synapse had control of the process from the outset.
The project was such a success that we're back there again working in another department on another bucket of claims heading for the cliff, and have more hospitals knocking on our door.

Appointmaid revamped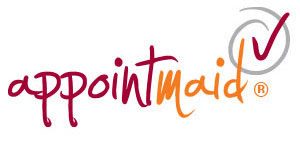 You never cease to amaze us with the novel and inventive ways you find to operate your medical practices. The traditional model of a fixed location with huge HR and infrastructure costs is certainly becoming a thing of the past as a new breed of doctors demand mobile solutions.
Appointmaid is just that – your point of permanence – allowing you to be on the move while your patients and colleagues retain a single point of contact for everything related to your practice.
Like all Synapse services, it has evolved with our clients by listening to your feedback. We have recently revamped Appointmaid to better align the service with your needs, whilst still retaining very competitive pricing. We believe you will not be able to find a comparable service for the same price anywhere as our new packages and pricing will attest.
To find out more contact Jennifer who will be happy to fill you in on all the new details and prices.

Synapse spreads its wings and breaks into the UK market with our transcription services

We are also pleased to announce that our 'Just Your Type' transcription service has now ventured to the UK!
Our newly appointed Dubai based Global Business Development Consultant, Thom Soutter, brings a wealth of experience and connections to the Medico-legal and Personal Injury sector from the UK. We've scaled up quickly and are now offering our bespoke service to medical and legal clients all over the U.K. We look forward to growing this area of our operations and securing more transcription work for our ever expanding team in 2017.

Postage fees from 1 January 2017
We have not increased our fees for any Synapse services since we began seven years ago, and have always absorbed ever increasing postage costs. But unfortunately, with stamps now $1 apiece and all the other costs involved in getting a letter into a letterbox, we can no longer absorb these costs and will be charging for postage from 1 January 2017. This will represent only a small increase in fees for most clients as it only affects claims unable to be transmitted electronically such as direct to patient claims, some arrears follow up, and workers comp / third party claims. This will also bring us into line with other providers who have always charged additional postage fees. If you would like an estimate of how this will impact you please contact Jennifer who will be happy to share your postage logs with you.
But rest assured, we will remain on the hunt for alternative, affordable solutions that may serve as a substitute for expensive snail mail.

The festive season
The medical industry continues 24/7 no matter the time of year so for Synapse it will be business as usual over the holiday period. We will only close on the public holidays ensuring your services will be uninterrupted. Any minor delays due to skeleton staff operations will be notified as they arise but we do not anticipate service disruptions at this time.
So that's it for 2016. We'll leave you with a few pics of our year in review and say a final thank you for your business and ongoing support of all things Synapse in 2016.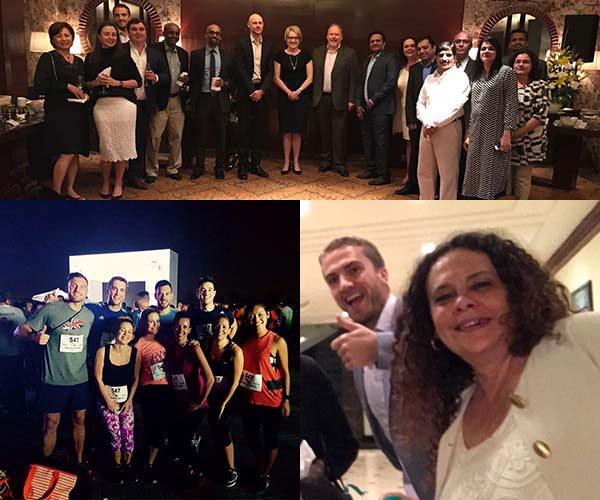 Pictured top: Synapse official dinner with the office of the Consul-General team and dignitaries in India. Bottom left: Team Synapse came 11th in the Dubai Dash. Bottom right: The new business development team, Jennifer and Thom.

Have a safe, happy and restful holiday season but don't take your eyes off Canberra – they have a habit of sneaking tricky little, seemingly innocuous reforms through, just when they think we're not paying attention!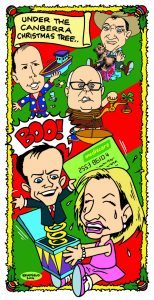 All the best,
Margaret and the Synapse team.