Welcome to our first newsletter for 2017 and Happy New Year!
We hope you managed to steal some downtime over the holidays and have returned refreshed and ready for 2017.
Here at Synapse, we are already off to a flying start with a burst of new clients joining us to get their administrative houses in order before the year gets away. In particular, it looks like hospitals are intent on getting their revenue departments in order and keeping spending in check, as we have received an overwhelming number of enquiries from hospitals seeking to reduce their transcription costs and find efficiencies via app based billing and remote coding.
We also worked hard over the holidays preparing and programming the next round of billing rules, which are currently being loaded into the Synapps rules engine ready for the next release. Our new app videos are in post-production, I've been active on the Croakey Blog explaining the complexities of Medicare, and we're off to one of the biggest health conferences in the world at the end of the week
Happy reading…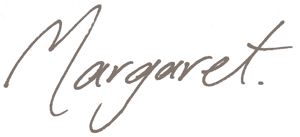 In this issue
'Appenings | Croakey News | Arab Health | Dubai Office

Read on for these articles and more…

'Appenings

It's what you can't see that is what you need in our flagship medical billing app.
With so many unwritten rules, Australian medical billing can be challenging, even for us! Every day we learn something new as item numbers clash, or claims are rejected, and no amount of prior research or knowledge could have predicted these outcomes. It is this 'knowledge' that we are programming into the app to help you stay on track with your billings and benefit you into the future. We are currently finalising the next app release, which will include many new rules, and of course you will only become aware of them if you try to bill something incorrectly. We're there in the background to catch your claims before they fall.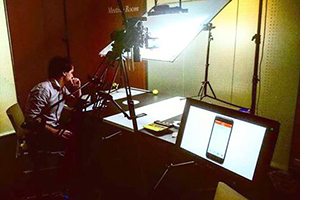 But the very exciting news is that we had a film shoot here last week for our new app videos, the first of which will be programmed into the next release. We know you don't have time to read user guides, and whilst we are always available for app support, we know you like to work things out yourselves. So our new short, funky, 'how to' clips (none of which will run longer than 60 seconds) have been designed with you in mind, so you can quickly see how to do things on the go. We expect the new release to be ready by about mid-February. Watch this space…
Oh and we think Marcus might have a future as a hand model!

Croakey News

A recent Ministerial Advisory Committee proposed increased Medicare rebates in the bush to reduce patient out of pocket costs when they go to hospital. You can read Margaret's article here which argued that the proposal was unlikely to achieve its stated objective.

Arab Health

Synapse Medical services will be exhibiting at the Arab Health Summit in Dubai from Monday 30th January until 2nd February 2017. This is a very exciting move which is in line with our global aspirations and our interest in exporting Australian know how.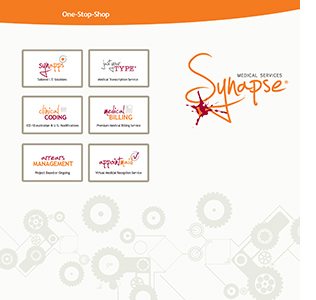 This will be our first foray into such an event away from the Australian continent – and Arab Health is the largest gathering of healthcare and trade professionals in the Middle East/North Africa region. We will be amongst 4,400 of the world's leading healthcare companies from around 70 countries.
We will be exhibiting in the hall of Zabeel 6 during the four day event and look forward to a great week of networking, knowledge building and the now customary Synapse healthcare quiz!
We look forward to making new connections whilst also seeing some familiar ones in the Australian pavilion!

Dubai Office
We are thrilled to announce that Synapse will be opening an office in Dubai to provide services to facilities within the region. Our Global Business Development Consultant, Thom Soutter, has been developing links in the UAE and we feel that we have an innovative offering to assist healthcare administration across the region.
The incredible growth of healthcare throughout the Gulf Cooperation Countries allows us to offer our bespoke services to support efficiencies and sustainability in the region through Australian innovation.
The central geographical location of our Dubai representative office will be paramount in seamless collaboration between our various offices and adds another time zone to team Synapse. We will keep you all updated in relation to this exciting development and we expect to have a fully licensed presence on the ground by the end of February 2017.

Enjoy the summer and we'll be back in touch soon.
All the best,
Margaret and the Synapse team.