Welcome to the June edition of Synapse Connect.
As is always the case, there's been lots happening at Synapse in the last couple of months. We have new sessional rooms about to open, new staff joining our ever growing team of health insurance and administration experts, a new Dubai office officially opened, a new blog, and you may be interested to find out why clients who leave Synapse keep coming back. And all the while I'm still plugging away at my PhD on Medicare claiming and compliance (the end is almost in sight!), and travelling to and from India regularly both to visit our Chennai office but also to participate in health system reform in the second most populous nation on earth!
Happy reading…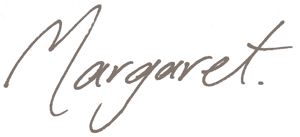 In this issue
Synapse represents Australia | Synapse Sessional Suites | Staff – comings and goings | Returning Clients
Read on for these articles and more…

Synapse represents Australia in development of International Health Systems
As you will all be aware, Synapse is now a truly international organisation having four offices in three countries and providing medical administration services to many more. We are passionate about health and enhancing the healthcare systems in which we work, and fostering long term relationships and participating in the broader health reform debate is a key part of our philosophy. With this in mind we are honoured to announce that Margaret has:
Been appointed as an Honorary Advisor on a Bill and Melinda Gates Foundation project at the National Institute of Public Finance and Policy, New Delhi, India, where she is leading a team of lawyers, economists and health professionals who are mapping the regulatory framework of health insurance laws and practices in India.
Been elected a member of the NSW Management Committee of the Australia India Business Council.
Recently participated in the George Institute's Digital Health Roundtable in New Delhi, India, which was the first official event held under the umbrella of the health MoU between Australia and India, signed by Prime Ministers Malcolm Turnbull and Narendra Mohdi during our PM's recent trip to India. The event included the Ministry of Health, Victoria along with high level political and public service leaders.
These roles involve important responsibilities as well as opportunities to participate in health reform at the highest levels, which will strengthen the scope of Synapse's knowledge base and inform our always expanding service offerings. We are delighted to take our expert knowledge of one of the best health systems in the world to aid other systems globally.

Synapse Sessional Suites
We have some space left in both Sydney and Melbourne, which will be perfect for our modern, mobile clinicians, who are looking for a sleek, stylish, professional and importantly – paperless consulting space on a sessional basis. We have all the necessary infrastructure including billing, app, transcription, appointmaid, IFC, merchant facility, staff and so on, so you won't need anything other than your stethoscope.
For an initial phone call to discuss the way we can tailor a package to suit your specific needs please email enquiries@synapsemedical.com.au.

Synapse – staff comings and goings

Our continued growth has led to us strengthening our management team in Australia, so that we can continue to provide the highest level of service underpinned by a strong focus on quality and compliance.
We are delighted to announce that our Global Operations Manager, Guruprasad Krishnamurthy, has relocated to Sydney to oversee our daily operations and ensure all service levels are maintained. Guru is vastly experienced in both the Australian and U.S. healthcare systems, particularly in relation to revenue cycle management. This internal move is designed to boost our international development whilst commercially and operationally adding extra support to our wonderful existing clients.
We are also delighted to welcome Lisa McPherson to team Synapse. Lisa has joined as Director, Health Insurance and brings enormous knowledge of global health insurance markets to our offering, having most recently resided in Dubai where she was the Health Insurance Manager at Emirates Airline. In additional to heading up our international coding and billing teams, Lisa will focus on health insurance products and services including an exciting new educational project coming soon.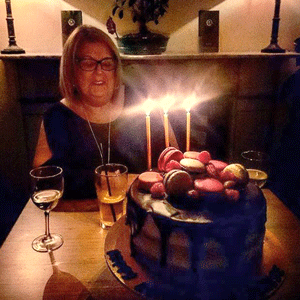 Thirdly, we said a fond farewell to Denise Brown this month. Denise has been with Synapse since we began in 2010 and prior to Synapse, worked with Margaret, our CEO, for many years. Denise has been a superb friend, colleague and mentor to many of our staff over the years and was instrumental in the successful Synapse journey. We made sure we gave her the send-off she deserved paying tribute to her stellar career and contribution to medical administration in Australia. We understand Denise's retirement plans include time with grandchildren and sipping Pina Coladas in a hammock somewhere in Hawaii!

Dubai Office – is finally go!
In March we brought you details of our involvement in Arab Health 2017 and how much we enjoyed being part of the largest healthcare and medical congress in the Middle East at the Dubai World Trade Centre. The event also signalled our arrival into the Middle East region as we looked to expand our international footing. We are now delighted to confirm that our Dubai office has officially opened its doors within Dubai Healthcare City.
In recent months we've been busy building our UAE network and are proud to now be working with clinics, hospitals, insurers and health planners in the region. We look forward to building these relationships over the coming years.

The Synapse Blog
As we've increased our internal capability we've realised that we have more internal experience and knowledge of various bits of our wonderful healthcare system that could ultimatley help you. With this in mind we will be producing regular blog pieces designed for our loyal clients and to make you aware of some of the services we offer that perhaps we don't offer to you… yet.
The first piece is all about Clinical Coding and can be read here.
We would love your feedback or any suggestions as to what you'd like us to cover.

Returning Clients
Like any business, sometimes we lose clients. Whilst always disappointing, it is also an opportunity to learn, grow and become a better business. Our ISO quality management system gives us a framework to deal with these situations when they arise, enabling us to reflect and examine what went wrong and whether there are process improvements we can implement or training gaps we need to fill.
But sometimes there was nothing we could have done differently because it was a commercial decision on the part of the client that we had to respect, because at Synapse, we know the price for a first class quality service. We know how much it costs to do what we do – and do it well – and know our prices are fair. We have seen many neophyte medical billing companies come and go, usually due to ridiculously low prices that make it impossible to do anything other than get claims out. We always say to our clients that getting claims out is the easy part of what we do, it's getting them in (all of them) that is where the value of using a good medical billing service is to be found.
Interestingly, many clients who have departed for a cheaper deal have come back. This week one such client said that she had gone to an organisation who offerred a 'too good to be true' hourly rate, but not only was the service non-existant, she hadn't been paid a cent in the three months she had been with them. Not a cent! And her billing is on the easy end of the billing spectrum.
Stories like this reaffirm our fair and consistent pricing, backed by a high quality service. At Synapse, our work is our profession not a cottage industry, because as our vision statement says – we take our role as gate keeper to millions of medical payments seriously.
If you have any concerns over pricing, performance or suggested improvements we are always available to listen. We and the clients mentioned above wish these conversations had taken place prior to any decisions to move, resulting in poor performance at the new supplier and a return to Synapse.

That's all from us for now, keep warm as winter sets in for southern hemisphere dwellers, and get the sun block out if you reside up north!
All the best,
Margaret and the Synapse team.