It is an exciting time for the health industry and an even more exciting time for Synapse Medical Services.
A week prior to launching our new cutting edge platform, Synapps MBS (www.synapsemedical.com.au), Synapse welcomed a significant hire to our Business Development team, Amanda Barbone. Amanda has been appointed to lead business development in Australia, marking a new dawn at Synapse which will bring new business to the organisation through organic traction and targeted growth.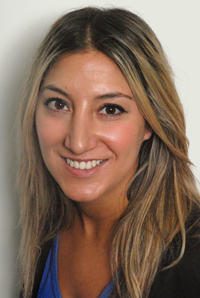 Amanda joins Synapse with extensive knowledge in all aspects of digital health, which is a perfect fit as the company transitions further into the technology space. "The last few years have seen great development and commercialisation of solutions in the health space. Advancements in this area are offering a number of beneficial services to clinicians, specialists, practice managers and everybody else who plays a part in the delivery of care including patients. Great efforts to ensure safe, affordable and governed health care have driven a change in the many moving parts of our healthcare system. I am honoured to take on the role with Synapse; a passionate, innovative company dedicated to alleviating the current inefficiencies and complicated arduous tasks of healthcare administration" stated Barbone.
Amanda will bring her experience in business development to the company to continue to drive the next phase of development for Synapse, across key areas of clinical coding, medical billing and health administration education.
Dubai based Business Development Director, Thom Soutter, comments as follows: "We're thrilled to welcome Ms Barbone to the team. I have no doubt that by pooling our knowledge, resources and experience we will deliver our services to many more deserving clients in Australia, thoroughly complimenting the service delivery that we now offer on a global scale. Amanda will travel between our international locations as necessary but will primarily be tasked with getting our newly improved offerings to the Australian healthcare space".
Synapse CEO and Founder, Margaret Faux, explained the appointment, "We are going through an exciting growth period here at Synapse, with revamped services and a bigger desire than ever to help healthcare systems work better. Amanda is the next step in that development and her joining is a major coup for the business. We look forward to utilising her experience as Director of Corporate & Stakeholder Relations at the Health Informatics Society of Australia as we grow our international operations. Her arrival further demonstrates our  commitment to keeping the most important aspect of our business happy and informed, our clients. We look forward to the journey ahead and warmly welcome Amanda to the Synapse team".
Synapse is proud to grow both its team and product suite in 2018. Having already achieved such substantial growth over the last 18 months, it continues to be yet another great example of Australian business success, at home and abroad. Watch this space.