Earlier this year, we visited Hobart, Tasmania for the 15th National Rural Health Conference. While there we met with the National Aboriginal and Torres Strait Islander Health Worker Association (NATSIHWA) delegation. NATSIHWA is the peak body representing Aboriginal and/or Torres Strait Islander Health Workers and Health Practitioners as part of the 'Closing the Gap' initiative. Their goal is to promote the recognition of Aboriginals and Torres Strait Islanders in the health workforce as vital to obtaining better health outcomes for the Aboriginal and Torres Strait Islander community.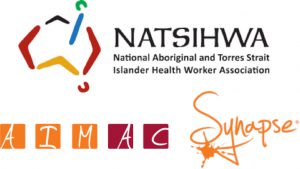 Synapse is proud to be able to support NATSIHWA members in their endeavours with the Synapps Medical Billing System. We've created innovative, online solutions to support both current and future generations of Aboriginal and Torres Strait Islander health workers. Our billing app, which can be used offline, is well suited for health professionals working in remote rural areas of the country as it does not require lengthy paper processes which have until now been a barrier to claiming eligible health revenue. Synapps MBS even has complex telehealth claiming rules built in for the rural health community!
Additionally, we will also be offering healthcare administration courses through AIMAC – our Registered Training Organisation. One of our goals, and the driving reason for starting AIMAC, has been to improve the level of health system literacy in Australia. We will be offering our Medicare Billing Essentials package of courses and will soon have specific rural health courses available including:
Telehealth billing
Rural & Remote General Practice Billing
Medicare billing for Aboriginal health workers
Any NATSIHWA members interested in learning more about how Synapse can help them in their health practice can get in touch with Amanda Barbone and quote "NATSIHWA" in the subject field..
Also see the NATSIHWA newsletter released Friday 16th August 2019 for coverage of this announcement and related news.