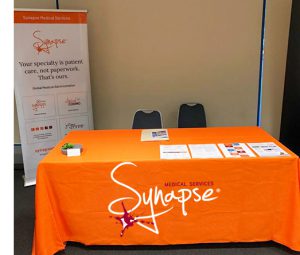 The Royal Australasian College of Surgeons ran their Preparation for Practice workshop in Melbourne on 17-18 August and we were invited to contribute. It was a pleasure and a privilege for Synapse to be involved in this workshop. Participants were engaged, and took part in a lively discussion on everything from information asymmetry, the moral hazard, ethical principles, and Medicare law through to the impact of out-of-pocket costs. The Synapse CEO and founder did an excellent job of engaging the 20+ doctors in attendance. They giggled, they were challenged to think, and ultimately they learnt that private billing has a number of legal and ethical intricacies. Margaret's passion for ethics and accurate doctor's billing was illustrated from start to end.
If you weren't available and would like a copy of Margaret's slides, please contact Synapse.
On behalf of Synapse and Margaret Faux, we wish all future doctors the best of luck in your future careers, and ask you to remember that the only way we will preserve the excellent health system we enjoy here in Australia will be driven by you, the doctors!