Dear Synapse Network,
March already! It'll be Easter in a minute…
We hope 2021 is already shaping up to be an improvement on 2020 for you all.
Here at Synapse, it's been a very busy first quarter. We have released a major app update, entered new partnerships, made exciting developments in the area of remote telehealth, and have even made huge strides in our long-term plans to not only give you the best mobile billing system in Australia, but also give you patients! We have also been out and about promoting bilateral trade in India and Dubai, in partnership with Austrade and the NSW Government, and one of our amazing female leaders landed a prestigious award on International Women's Day.
Read on…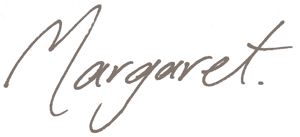 In this issue
| | | | |
| --- | --- | --- | --- |
| The Synapps MBS dashboard is live! | MedicMall & Talking HealthTech | Adventures in the Top End | Tomorrow's Tech & Austrade |
Read on for these articles and more…

The Synapps MBS live billing dashboard is finally here!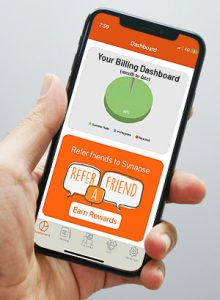 This week we released version 1.4.0 of the Synapps MBS, with a new live billing dashboard.
You can now see what we see, when we see it, on one pi chart, at your fingertips. The statuses of your claims will constantly update in real time, all the time, and you can tap on the chart to check details and dollar values. We are very excited about this new feature, which represents the first phase of a substantial program of work planned for 2021 to improve and enhance the user experience.
The second really cool new feature is the 'refer a friend' function. We are proud to say that more and more clients are referring colleagues to us and we wanted to offer our heartfelt thanks. So now, you can refer a friend directly from the app, and both you and your friend will receive a reward.
You can download version 1.4.0 here [apple] and here [google].
MedicMall & Talking HealthTech

In 2021 we are also increasing our industry engagement and entering exciting new partnerships to support our growth. Our focus is to align our vision and mission with likeminded organisations in the digital health and MedTech space.
We are therefore very excited to have signed an agreement to be the exclusive and trusted national Billing & Coding supplier for MedicMall. MedicMall is the new online marketplace for Australian healthcare providers to source the best products and services at the best prices. This exciting new one-stop-shop will save you precious time finding all the products and services you need to support your practice, and it's free to join, so check it out.
We have also joined the growing Talking HealthTech community and will be featuring on their podcast soon. The innovation happening in the Australian healthtech space is very exciting, so do take a moment to consider joining the Talking HealthTech community to stay abreast of what's going on in this space. We are very proud to be part of the digital transformation of health.

Adventures in the Top End

We have always wanted to make our billing app and online education available where it is critically needed. It has therefore been an enormous privilege to be involved in a major, government funded research project with Simbani Integrated Research which will analyse the effectiveness of innovative and affordable solutions to deliver telehealth to the bush. Working in partnership with multiple clinics in the top end, the project has many stakeholders who have committed to providing robust internet and infrastructure to facilitate telehealth to those who need it most. Many of these communities currently have no medical service providers whatsoever. Zero!
Our role in the project is twofold. Firstly, to educate and support providers, including GPs, Nurse Practitioners and Aboriginal Health Workers on how to bill correctly via short, targeted, online education, and secondly, to provide our app which will:
Support their Medicare compliance by having the only comprehensive medical billing rules engine in Australia, and
Give them a completely mobile system that works offline, so they can bill from the most isolated corners of the country and transmit claims later when they have internet access.
The research also aims to investigate the benefits of improving Medicare billing understanding and compliance as a way of using billing revenue to support sustainable telehealth. It may come as a surprise to learn that some remote clinics don't bill to Medicare at all (even though they could) because they may not know how to, or do not have the tools to bill, or are unable to keep up with constantly changing Medicare rules, or may have heard stories which have led them to fear making billing errors despite best intentions. We can't wait to help these communities by empowering them with knowledge and tools to do nothing more than bill correctly for the services they provide.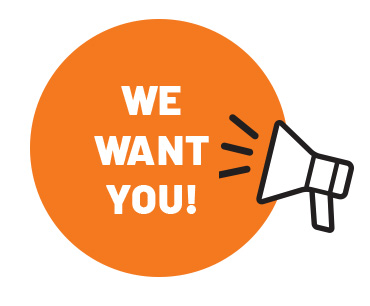 In addition to this project, we have also been in discussion with remote communities who are seeking specialist telehealth consults. It's something we have always wanted to do; give you a great billing system but also give you patients to grow your practice. We are already testing and scoping how we can facilitate this through our app, with a few 'test' patients soon to have their first specialist telehealth consult. Obviously, we have taken care of all the legalities around both the billing and the referral pathways. So, if you are interested in doing some private, Medicare rebatable telehealth consulting with remote Australians, we would like to hear from you. All specialties are in demand and the only criteria is that you must be a Synapps MBS user, and not on the free trial.

NSW Treasury

We were delighted to be involved in the NSW Treasury "Going Global Export Program" where we presented our UAE journey and in-market experiences as an Australian Health & MedTech company in the Middle East.
Our Business Development Director, Thom, discussed our journey from service provider to international MedTech company, starting in Sydney, then Chennai and then Dubai.
We hope that all companies involved were able to learn from our experience and that the program will increase bilateral trade between Australia and the growing Middle Eastern market.

International Women's Day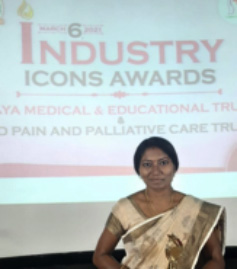 On 8 March, International Women's Day, we saluted the Synapse women who all #choosetochallenge every day.
Our HR Director, Vidhya Bala, deserves special mention because we were so proud to see her awarded the Industry ICON award from the Vijaya Group of Hospitals in India. This award is given to people who excel in the healthcare space for their talent, commitment, and attitude to improvement. That's Vidhya many times over.
We are lucky to have so many female leaders across all areas of our business and we congratulate Vidhya on her richly deserved achievement.

Tomorrow's Tech and Austrade

Meanwhile another of our female leaders participated in the Womens Week, Tomorrow's Tech initiative, in partnership with Austrade, offering insights about doing business in India. In 2 short minutes, Margaret shared the story of her personal love affair with India and challenged Australian businesses and entrepreneurs to take the plunge into this exciting new market, which she says is not as hard to navigate as many may think.

Terms and Conditions update
On 1 March 2021, we made some changes to our general terms and conditions. These were mostly minor, one was a change to the rules of our free trial for the Synapps MBS, and another introduced new fees for fixing billing errors made by the provider or the payer. There are no changes to any existing packages, and you should all have received an email from Thom to reflect this, but if you have any questions at all, please email thom.soutter@synapsemedical.com.au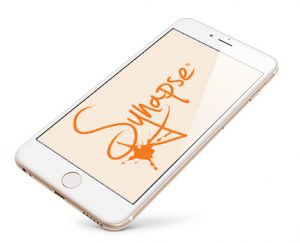 In a world dominated by vaccinations, economic recovery and other global challenges, Synapse has kept its eye on innovation, developing your practice and protecting your compliance … and that was just Summer. Autumn will be an even more frenetic ride, so hang on tight!
Margaret and the Synapse Team