AIMAC is back!
Our popular education academy, AIMAC, has been having an upgrade in recent months and we are delighted to officially launch the new site today!
We have over 100 products, including short courses, subscription packages, free content to read, watch and listen to, and our new 'How To Bill' videos, which are a series of 4-8 minute clips on how to bill certain MBS item numbers correctly.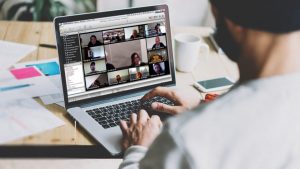 We have also entered an exciting new partnership with the Leo Cussen Centre for Law, and together we will be developing the most legally accurate medical billing courses in Australia. We also plan to host joint webinars and webcasts, and our first event will be a panel discussion with leading Australian lawyers on Rights of Private Practice in Australian public hospitals. Keep a look out for that one, which will be coming soon.
We have also partnered with Inspire MediLaw, a leading medicolegal education provider in the UK, to work together in various areas such as IMGs, to ensure UK trained doctors coming to Australia know how to use Medicare correctly.
Other partners are Advance Health in the UAE, and the Global eHealth Collaborative, GeHCO. And there are more partnerships in the pipeline that we will announce soon.
Here's a summary of some of the exciting new stuff:
More course types available – CPD, for jobs, for free!
More course categories – health system law, paying for health, delivering health and many more!
International content for free – including educational videos.
Tiered subscriptions so that you can enrol at a level suitable for your life, your practice and your development. Sign up for the 'I Know Nothing' subscription and we'll hand hold you all the way. Think of it like having your very own on-tap Medicare advisor. You even get a free annual subscription to Croakey Health Media with that one, so you can stimulate your mind by having in-depth public interest journalism on health delivered to your inbox once a week.
Check it out by clicking on the link below. We look forward to welcoming you to AIMAC.
Visit the new AIMAC website & sign up today

The Australian Institute of Medical Administration and Compliance
AIMAC is part of Synapse Medical Services