So here it is, the end of another year!
Welcome to our final update for 2022. It's been a big year!
We have continued to improve our two software products – Aircoder and the Synapps MBS – and are excited to share that a completely new version of the app is currently in beta testing. Software integrations have also been a priority in 2022 as we expand into hospital accommodation billing. And after 3 long years of covid, I was finally able to start moving around the globe with visits to our Dubai and Chennai offices.
Our pro-bono work continues with the telehealth for the bush initiative, and we have expanded our international footprint in the areas of digital health, health system law, and health classification projects.
I was also featured in a 3-part investigation into Medicare by The Sydney Morning Herald, The Age and ABC 7.30, which unfortunately led to some members of the healthcare community spreading misinformation. However, on the upside, it also led to the Federal Health Minister initiating an independent review of Medicare.
I would personally like to thank everyone who sent messages of support during what was a difficult time.
We are passionate about the long-term sustainability of Medicare and love that our loyal clients and connections are too and tell us that they like our unwavering focus on compliance.
I wish you and your loved ones a safe and restful holiday period.
Read on…


In this issue
| | | | |
| --- | --- | --- | --- |
| Responding to misinformation | The Synapps MBS | Australian Corporate Integrations – Global and Matilda Nepean | International activity |
Read on for these articles and more…

Responding to misinformation

Let's start with my video responding to the misinformation spread by some members of the healthcare community. In it I also offer to assist the independent inquiry, stand by the reported estimates, and clarify key points.
Dr Margaret Faux explains her research in Medicare rorts (smh.com.au).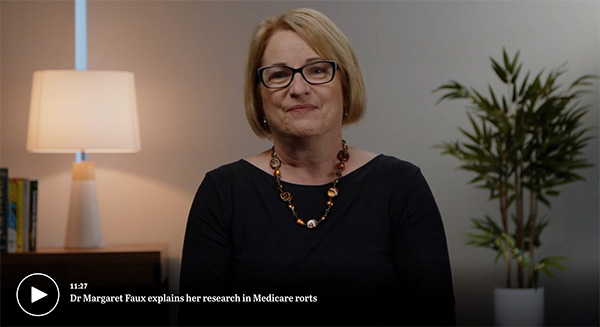 The Synapps MBS
Our billing platform, the Synapps MBS, now has over 65,000 embedded rules, and continues to keep our rejected claim average below 1%.
However, this does not mean that we are not always looking for ways to improve the user experience. So, we are very excited to announce that we will be releasing a completely new and improved version of our flagship app early in the New Year. The new app has lots of cool new features, enhanced functionality and is just overall a more modern product. Beta testing is going very well with great feedback and suggestions from our testers informing a few further tweaks before we embark on the full roll out in early 2023.
Watch this space…

Australian Corporate Integrations – Global and Matilda Nepean

We have some exciting partnerships that will kick off in early 2023 following a year of working hard to improve our service offerings, and carefully selecting the right organisations to collaborate with.
Our automated billing and clinical coding products can be seamlessly integrated with other vendors' products, such as EMRs and PASs. First cab off the rank is an integration with Global Health, which will be launched with the opening of the new Matilda Nepean Hospital in February.
This is an exciting, and first of its kind, joint offering by two innovative Australian companies. We will have more to share about this very soon.

International activity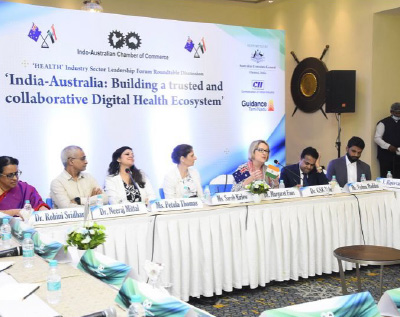 Our international offices have also been kept busy this year.
The Synapse footprint in Dubai and the Kingdom of Saudi Arabia were advanced in 2022 and we are currently finalising some major consultancy and Aircoder projects, and a new partnership in the region for 2023. We are also looking forward to participating in our 6th Arab Health in January.
Our CEO made her long-awaited return to our Chennai office in October, after a Covid hit hiatus of almost three years! The team was so happy to see her again as was she to see them.
While in Chennai, Margaret also co-moderated a roundtable event organised by the Indo Australian Chamber of Commerce (IACC) Health Leadership Forum, on the topic of digital health. Margaret is the co-chair of the IACC's Health Leadership Forum, which promotes trade between India and Australia in the health sector. It was a hugely successful event which included the participation of the Commonwealth Department of Foreign Affairs and Trade, represented by the Australian Consul-General for South India, Ms Sarah Kirlew, who contributed insightful opening and closing remarks.
Over in Dubai, our healthcare networking initiative, Advance Health continues to go from strength to strength, adding value to the healthcare community through education, connections and first-class content. You can watch our most recent session called "The Future of Provider Care" via this link Advance Health | The future of provider care – YouTube. Huge thanks to fellow Aussie, Sarah Hariz, who did a stellar job moderating the session.
Finally, we are proud to share that we have furthered our relationship with Amazon Web Services across our jurisdictions in 2022, and would like to thank AWS for their partnership, which will support us to develop our cloud-based offerings via AWS certified products into the future.

So, thanks again for your support in 2022. We can't wait for 2023 when we can share more news about our various activities including enhanced market offerings for Aircoder, more action in the Middle East, major projects around Australian hospital accommodation billing, the telehealth for the bush initiative, and an exciting new hire who will be joining our team.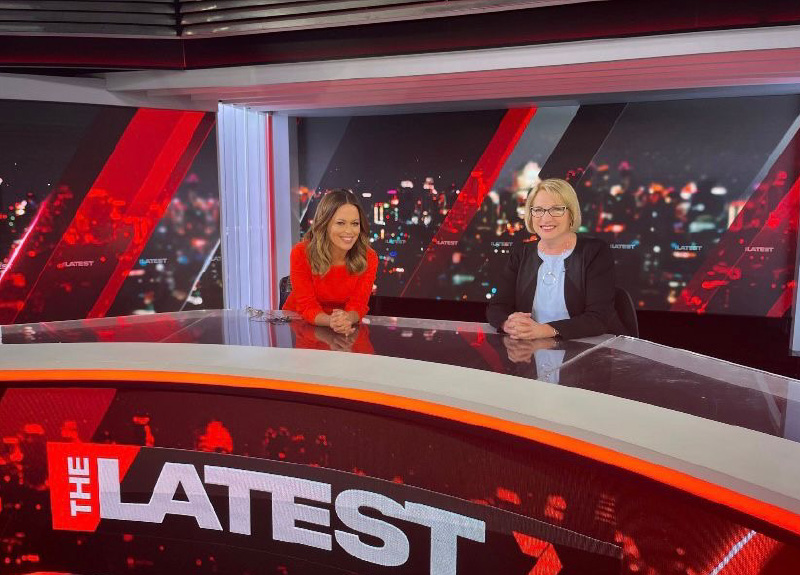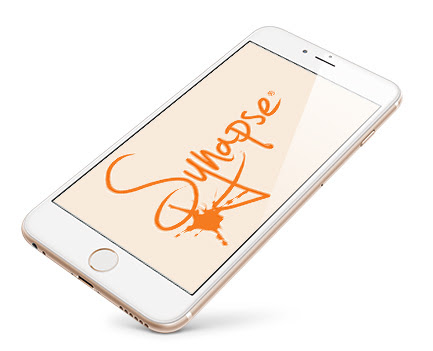 Be safe and happy, enjoy the holidays, and we will see you all in 2023. Loud and proud!
From Margaret and the Synapse team.