Dear Synapse Network,
Welcome to Spring!
As Matilda Mania left these shores with our Tillies having done us all proud, we wanted to update you on what we've been up to. It's been a while since we've updated our network and boy, have we been busy.
I'm continuing to work tirelessly promoting payment integrity in our health system in a variety of ways, we are rolling out our amazing new app, developing the non-admitted casemix classification for the Kingdom of Saudi Arabia (just a little project there!) and we have a lot going on in the UAE.
Read on…


In this issue
| | | | |
| --- | --- | --- | --- |
| Health Payment Integrity | New App release | International Activity | The Voice Referendum |
Read on for these articles and more…

Health payment integrity

It's no secret to anyone working in the health sector that we have serious problems around payment integrity, and it's not just Medicare. These problems cross all our health and disability payment environments – Medicare, DVA, NDIS, Private Health Insurance, Aged Care and the workers comp and CTP insurers. And if we want to preserve what's left of our crumbling health system, we will need to do better.
So, at every opportunity, we intend to proudly continue raising this issue and the problems the nation is facing, even if it means exposing uncomfortable truths.
Most recently, our CEO, Dr Margaret Faux, appeared on 9 news in Sydney in yet another concerning story about allegations of fraudulent Medicare billing.
Margaret is also participating in a panel discussion with award winning journalist, Adele Ferguson, and investigator Geoff Peck, about the challenge of speaking up about vested interests, Fraud, Waste and Abuse, and the upcoming Private Healthcare Australia conference. We hope to see some of you there.
Find our more about our panel discussion
We would also like to personally thank all our clients, and the many health workers (both clinical and non-clinical) and consumers who have quietly supported our stance and continue to come forward to share their stories.


New App release

Our billing app has long since been our flagship product in Australia. We are immensely proud of the speed of transmission, the comprehensive embedded rules engine, integration with the health funds (and your bank account!) and how our Customer Support team deal with any queries with our valued clients.
Right now, we are rolling out a completely new and improved version of the app and the feedback has been amazing. Please keep it coming. The IT team are releasing updates at a rapid pace to incorporate as many of your brilliant ideas as we can, as well as fixing bugs and all the usual things that happen with a new app. Huge thanks to all clients who have transitioned across in recent weeks (over 400 and counting). Our customer service team are working hard to support the transition and are here for to make it perfect for you.
Just a heads up that the old app will be removed from the app stores on 31st December 2023. So, in the coming weeks we will continue to ensure all doctors (individual or corporate) have been moved across and are comfortable with the new format.
So, if you'd like to comment on the app or have any suggestions for new features (10 initiated from client feedback so far) then please contact our customer service team on cs@synapsemedical.com.au

International movements

The Kingdom of Saudi Arabia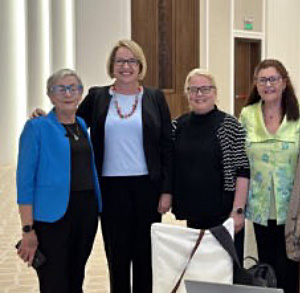 In February, we were delighted to announce that we were leading a national project to develop the non-admitted casemix classification for the #Kingdom of Saudi Arabia across 9 clinical streams.
The project is an initiative of the #National Casemix Centre of Excellence, aligned with #vision2030 of the Kingdom. The project team, led by Dr Margaret Faux, and with our KSA partner, Anova Health, and Australian company, Clarisoft , are designing, testing and piloting version 1 of the classification, and making recommendations for version 1.1 and beyond. The project is now 8 months along and has been a huge undertaking involving clinical and policy workshops, a huge current state analysis project and a separate pilot study project across numerous healthcare facilities in KSA. It is very exciting to be at the forefront of something groundbreaking, with possibilities of international replication. Read more >>
Pictured above (L to R): Project Team – Prof Kathy Eagar, Dr Margaret Faux, Annette Panzera, Heather Grain.
Dubai, United Arab Emirates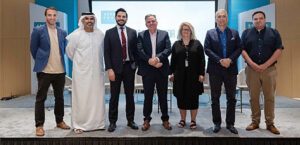 As we continue to spread the Australian word across the globe, our Dubai office has been busy this year with experienced health economist and policy professional Annette Panzera joining the ranks.
We have various POCs in progress in the region and more announcements to come soon.
In addition, our healthcare networking initiative, Advance Health, celebrated its 5th anniversary with a strong panel and 140+ delegate list mapping out where we go with AI in healthcare. We have various events coming up to end 2023 and have moved office into a new block of offices at our Dubai Science Park home. Read more >>

Talking HealthTech Podcast

We are proud members of the Talking HealthTech community in Australia. Watch and listen as our Business Development Director, Thom Soutter, joins the host of Talking Health Tech, Peter Birch, to discuss Synapse Medical Services unique approach health care financing systems. They explore how to extend digital health solutions internationally into regions like the Middle East, navigating complex healthcare systems, different regulations and cultural norms, whilst maintaining integrity.
Listen via link below and all usual podcast providers. We are happy to answer any questions on the topics discussed and our ever evolving international journey.

Australia's Indigenous 'Voice' referendum

We wanted to end the newsletter with a story close to all our hearts at Synapse right now. The critically important Voice referendum.
We at Synapse, with our Australian, Indian and United Arab Emirates offices believe that inclusivity builds creativity. And, as business leaders who care deeply about good policy, we must engage with policies that will affect our current and future employees, customers, and stakeholders.
The Voice represents a historic opportunity to begin to address systemic inequities, recognise and include Aboriginal and Torres Strait Islander peoples, and strengthen the fabric of our nation.
Embracing The Voice is not just a matter of social responsibility, it is an investment in a sustainable and resilient future for our country.
Margaret's been sharing some writing from her legal colleagues about the referendum with the internal Synapse team. So, we thought we would also share it with you. Written by some of our best and brightest legal minds the Australian Public Law blog is churning out some high-quality commentary about The Voice, that is definitely worth a read.
Let's hope this critically important moment in history returns a result we can all be proud of.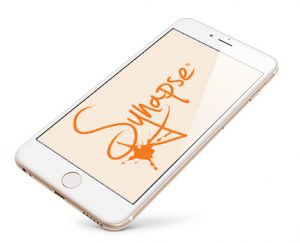 Til it's done
From Margaret and the Synapse team
enquiries@synapsemedical.com.au