Code on demand
Ready to disrupt the expensive, time-consuming, inefficient clinical coding models?
So are we! Let's get started.
Affordable, high quality, on demand clinical coding is finally here.
Have a HIS? Great! All we need is remote access and we'll be underway.
Paper records? No problem. All you need is a scanner and we'll do the rest.
You upload, we code!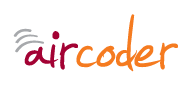 Let our clinical coding army help you!
Outpatients

PER FILE FROM

$2

Same Day Admissions

PER FILE FROM

$4

1-3 Night
Admissions

PER FILE FROM

$6
For stays longer than 4 nights prices are on application.
FTE and project prices are available.
Contact us to discuss the most suitable pricing model for your requirements.
Prices are USD and exclusive of applicable taxes.
Australian clients will be billed in AUD.
Synapse reserves the right to change pricing at any time.
Features
Our coding packages make your life so much easier:
Free sign up
No more tendering, coding backlogs and workforce issues. Just simple, transparent, per file pricing
Our brilliant team of Australian and U.S trained clinical coders are ready to login and code at a moment's notice
All files returned within 24 hours!
Now is the time to engage with Synapse, the health system experts,
who are lean innovators driving next generation strategies. Don't get left behind.