We know we're "Just Your Type".
Swipe right on us
Our specialist transcribers will have your medical, medico-legal, research
and other files back within 24-hours with 98.5% accuracy guaranteed.
Do you want to save time, money and not compromise quality?
Outsource your typing to Synapse!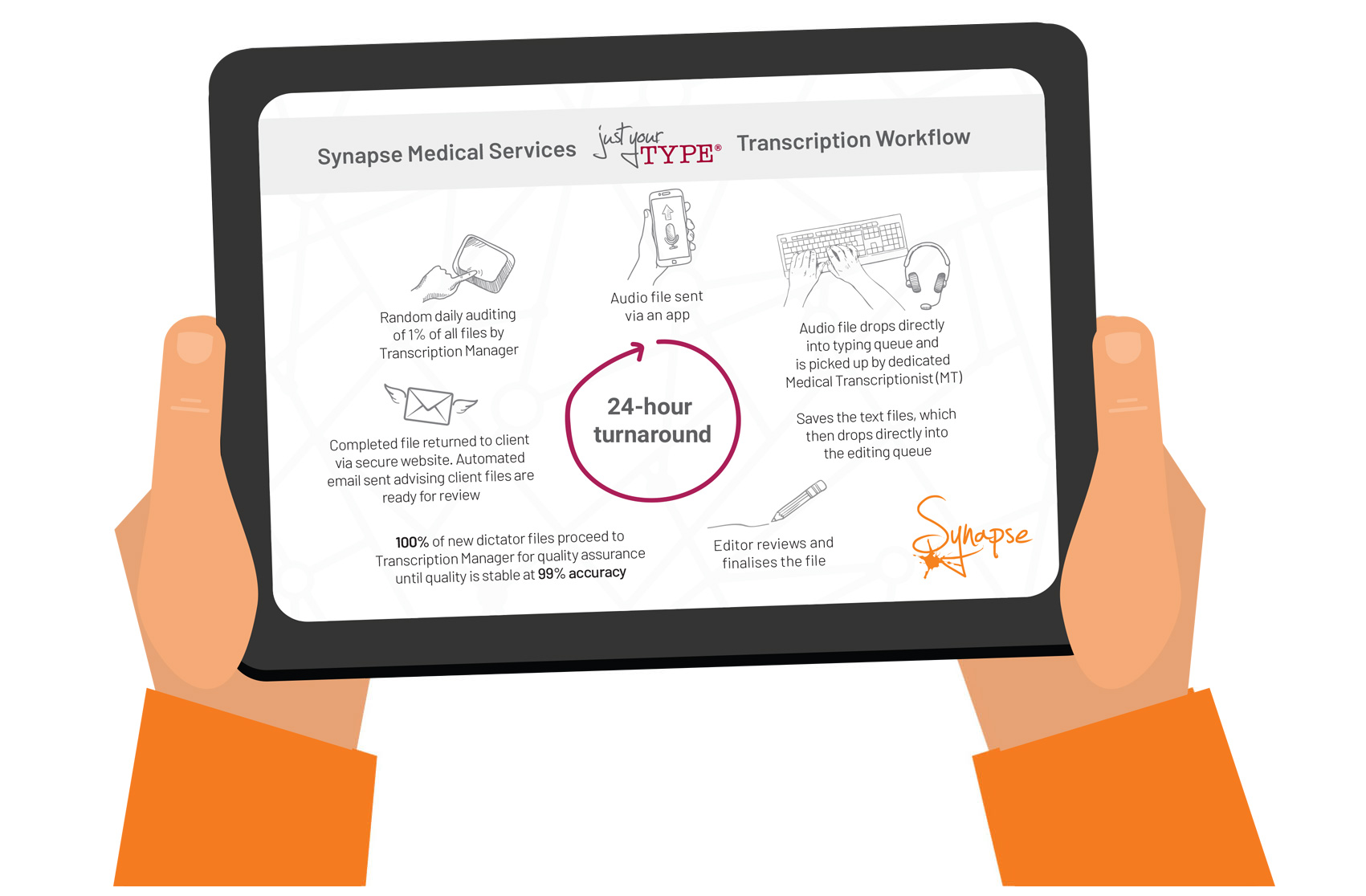 Medical Letters

PER LINE

23c

All Reports & Other Single Voice Files

PER LINE

25c

Multiple Voice Transcription

PER AUDIO MINUTE

$3.80
*A line is 65 characters including spaces.
International clients add a $10 monthly administration fee.
All prices quoted ex GST. Synapse reserves the right to change pricing at any time.
Features
Forget headaches, document delays and poor pricing, use our 'Just Your Type' service.
You speak, we listen and convert!
Free sign up
24 hour turnaround available
Easy app available
All typing in our international offices
– we use time difference to our advantage
No obligation on volume – use as you need
Fully secure. All data protected
Formatted to your preferences
Dedicated team and account manager
Valuable Support

Synapse have provided valuable support to the Mid North Coast Cancer Institute for 2 years in relation to the provision of quality and timely medical typing transcription services.

GLENN PAULUS, OFFICE AND BUSINESS MANAGER, MID NORTH COAST CANCER INSTITUTE