Hello Network,
I hope you stayed warm through the southern hemisphere winter or survived the sweltering heat up north. As ever it's been a hectic and exciting couple of months for us at Synapse towers. We've been globetrotting and experiencing both weather extremes.
In this edition we'll cover some of our global adventures and speaking engagements such as presenting at HIC 2018, the premier digital health conference in Sydney, tell you about our latest achievement as a Registered Training Organisation, introduce the latest addition to our hall of fame, who is one of the most experienced medico-legal lawyers in the country, and share our proud news of being nominated for business awards for the second year running.
I hope you enjoy this latest update from team Synapse and, as always, we are here to make the administrative complexities of the healthcare system easier, so don't hesitate to get in touch with any query.
Happy reading…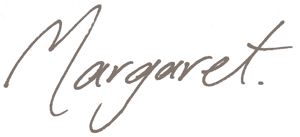 In this issue
| | | | |
| --- | --- | --- | --- |
| Clinical Coding expansion | AIMAC gets the green light | Welcome Karen O'Mullane | IABCA Finalists ... again! |
Read on for these articles and more…

HIC 2018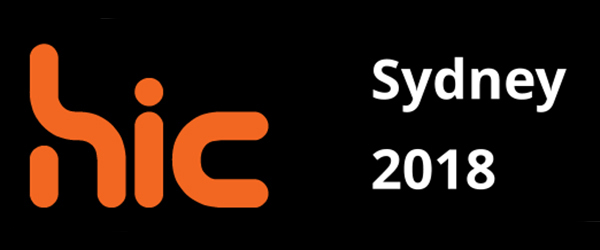 We were honoured to present at this year's HIC Conference – the premier digital health conference which was held in Sydney, from 30 July to 1 August.
For an insight into the conference watch our video here:

Clinical coding team expansion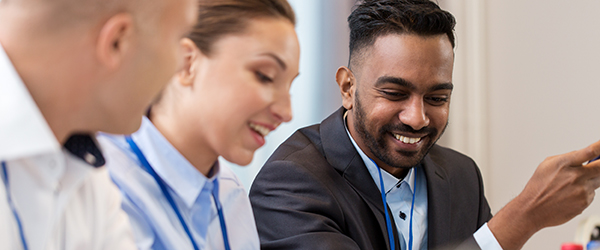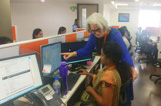 We are well on track to realise our plans of building the largest team of Australian trained clinical coders anywhere in the world. The extremely talented team in our Chennai office never cease to amaze in their commitment, professionalism and dedication to alleviating the administration headaches of our clients. They are supported by a growing clinical coding team based in Australia, our most recent addition to this team being Ronney Kassem, who is already knee deep in coding and coding training. Welcome Ronney.
As part of this growth strategy we've been rapidly building our clinical coding army to service both Australian and international clients and tackle the shortage of qualified clinical coders worldwide.
And we couldn't do it without our coding rock star manager, Anna Coote, who has just spent a month in Chennai working with her team. This training, development and team building is all for the readiness of certain exciting international projects in the pipeline.
The team loved having Anna over, and Anna has fallen in love with India. We hear that Anna is quite a talented seamstress and ended up with a bit of extra luggage to bring home in the form of silk, silk and more silk! And with major projects now imminent, she'll be back in Chennai very soon to work with her team, but also to catch up with her new favourite tailor and, you guessed it…buy more silk.

Visit to the Kingdom of Saudi Arabia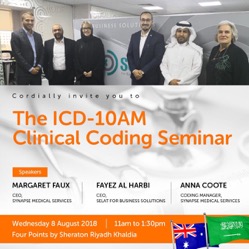 Part of our international growth strategy is the continuing development of our business network in the Kingdom of Saudi Arabia. We have a partner company in Riyadh and are very excited about the opportunity to support the ICD10-AM framework in a rapidly developing healthcare system.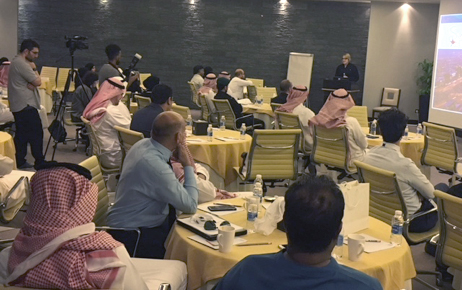 Margaret Faux, Anna Coote and Thom Soutter spent over a week in Riyadh last month and had some wonderful meetings with innovative leaders who are looking to drive positive change. The highlight was our ICD-10AM Clinical Coding Seminar that was well attended and provided insightful discussion with engaged stakeholders on a much needed topic. The event was a first for Synapse in that country and we already cannot wait for the next one. A huge thank you to all who made us feel so welcome.

Our new training academy receives the green light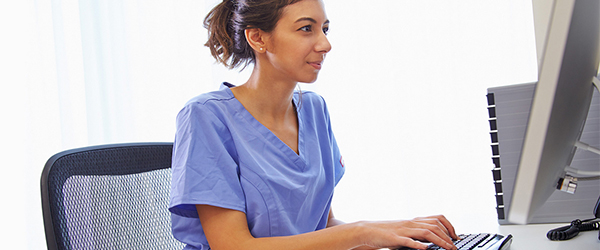 I am incredibly proud to announce that our new training academy recently achieved official Registered Training Organisation status under the Australian Skills Authority, vocational education and training framework!

It has taken over 18 months and a dedicated full time team but we finally received the confirmation we've been striving for. We look forward to delivering a series of medical administration courses for medical administrators and medical practitioners, as well as offering heaps of free stuff for consumers. We are extremely proud of the AIMAC (Australian Institute of Medical Administration & Compliance) team and will officially launch the academy next month. Watch this space.

Introducing Karen O'Mullane
Our internal hall of fame has been significantly enhanced this month with the addition of experienced health-system lawyer, Karen O'Mullane.
Karen is one of the most experienced medico-legal lawyers in Australia, having worked for two decades at Avant, where she represented doctors including those under investigation for incorrect Medicare billing. Karen is the perfect professional to Chair our Medical Billing Rules Committee for the rules engine which underpins our brilliant MBS billing platform. We are very lucky to have her and wish her the warmest welcome to the team.

IABCA Finalists…again!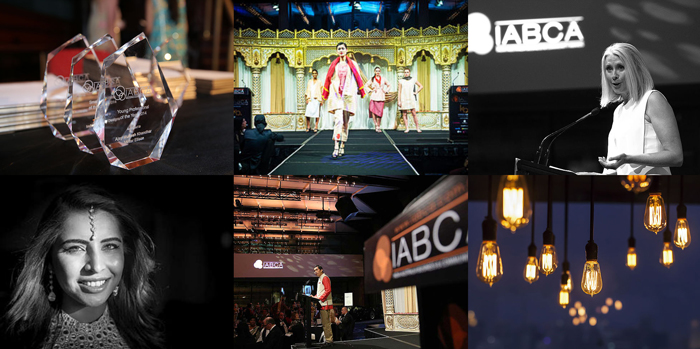 Any keen observer will have noticed that we were nominated for Business Leader of the Year and SME of the Year at the annual India Australia Business & Community Awards 2017. We had a wonderful evening in Brisbane but alas, we didn't bring home the gongs!
Well, we're back! We are proud to announce that we've been nominated as finalists in both categories again which we hope is a sign of our continued commitment to the market and consistent standards of delivery.
Brisbane, we will be back in October!

We're not done yet…
As ever, please continue to watch this space as we plan to end 2018 very strongly. We look forward to welcoming the first students through our education programmes and will also have some exciting additions to the MBS platform coming soon.
We've listened to feedback from the early adopters and have some cool new additional features coming soon as well as a big surprise package that is almost ready. We promised the Synapps MBS would be the highest quality, lowest cost billing solution in Australia and we meant it! Stay tuned…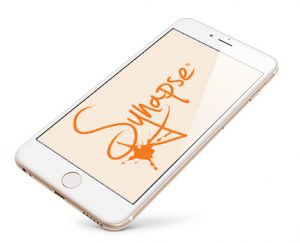 Thanks for your continued support and enjoy the first days of Spring or Autumn, depending on where you are in the world.
Margaret, CEO & Founder.