Hello Synapse Network,
Where has 2019 gone?! With the festive season well and truly upon us it is time to reflect on the twelve months that are coming to a close, and review the transformational year that 2019 has been for Synapse.
We made great progress this year in furthering our mission to strip administrative costs and inefficiencies out of medical practice and the health system more broadly. We have done this through our unwavering focus on innovation and technology, and by being fearless in our quest to automate where possible, and use our brilliant service team to support our products where that is required.
During 2019, in addition to finessing and further refining our medical billing app and system, we automated clinical coding, launched an online Medicare billing education platform and continued to deliver one of the best, most accurate and reliable transcription services in Australia. It's been a big year!
All the while I have been busy with speaking engagements on everything from Medicare billing and the operation of health financing systems, through to the India/Australia trade relationship. As well, I have been quietly beavering away at my PhD on Medicare claiming and compliance and am happy to report the end is in sight after 7 years. So, my new year resolution is to be Dr Margaret Faux by the end of 2020 and now that I've put it out there, there's no turning back. You can hold me to it!
So, thank you all for continuing to support us on our journey. Please read on to find out more about our four key product offerings and get a sneak peek into our plans for 2020 which includes an amazingly good value bundled product offering and much more.
Happy reading…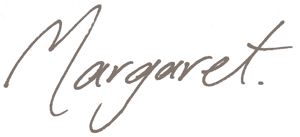 In this issue
| | | | |
| --- | --- | --- | --- |
| Our Synapps MBS clients now receive push notifications | Aircoder – we automated clinical coding! | Setting up in Private Practice in 2020 or just want a leaner practice? | ISO – we did it again! |
Read on for these articles and more…

Aircoder – we automated clinical coding!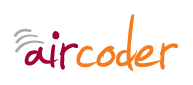 It took more than 10 years and they said it couldn't be done!
We are immensely proud to have unleashed to the world another transformational product – Aircoder – a product that will support the implementation of Universal Health Coverage worldwide.
This amazing AI driven system, that has been built on concepts of human anatomy, codes to any coding system or rules set and learns the nuances of each client as it goes, getting better and better the more data it is fed.
Did you know that one recent study showed that senior clinical coders coding the same complex records disagree 33.3% of the time? Well Aircoder fixes that. It guarantees consistent results every time. It also does not need coders to input data thus alleviating the global shortage of qualified coders.
We're off to a great start with Aircoder already being demonstrated and piloted across three continents, to organisations including:
Governments – who want to be proactive about their coding quality and auditing at a lower cost and plug workforce shortages.
Providers & Hospitals – who want to improve their cash flow with quicker and more accurate coding.
Insurers – who are interested in bulk uploading large datasets to conduct essential audits in hours rather than weeks.
We would love you to check out the new webpage and watch our video to learn more about it.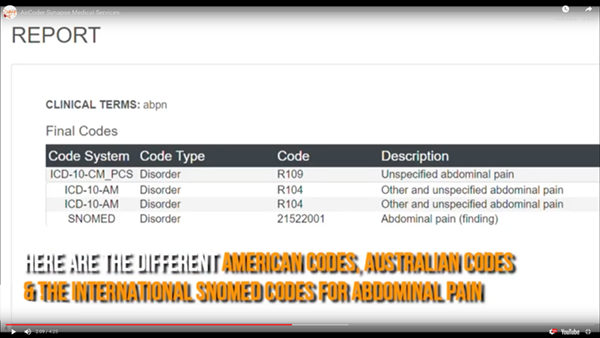 Four key services – We're now a digital medical administration company!

With Aircoder, we now offer four technology driven products and services:
The Synapps MBS, our amazing app based medical billing system with Australia's only medical billing rules engine
Aircoder
Transcription via an app
Online education
This is all part of our movement online, to reduce our carbon footprint and disrupt the healthcare systems in which we operate by providing cost effective, quickly available and sustainable solutions.
During 2019 we have also had a significant increase in the number of large hospital and corporate clients joining Synapse, in both the public and private sectors. This has been both humbling and exciting, as the CEO's of some of the largest institutions in Australia and the world are realising the immense value our products and deep experience in the operation of health financing systems can provide. One example is of course the Synapps MBS, which is the only product on the market specifically designed to protect both hospitals and doctors in the event of a Medicare audit. Chief Executives have been catching on fast!

Quite apart from the reduced risk profile, hospitals are also becoming sick and tired of endless paper, too many touchpoints and delays in payment. We've given them the answer.
Please get in touch if you think you or your facility could do with some help understanding and implementing compliant billing practices. We have been busy with this type of work in 2019 and can help you or your organisation to understand the applicable law underpinning your billing, including understanding the provisions of the National Health Reform Agreement and how it intersects with a number of other Acts that you must comply with. Through a combination of education and our MBS system, you can regain control of your billing, even if the hospital is administering it for you.
Or jump online and do our low cost courses that will teach you everything from the law of bulk billing, referrals and provider numbers, through to the relationship between ACHI codes and MBS codes and how to bill compliantly in public hospitals.
Read more about our Medical Billing for Hospitals

Synapps MBS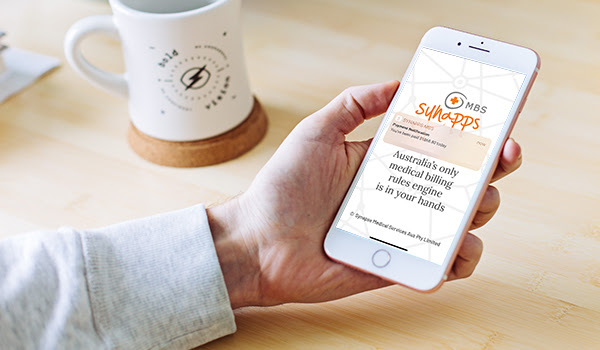 We've also been making improvements to the app for individual practitioners and have added more and more rules to help keep our clients on track with their compliance (we added another 487 rules just in the last week!).
But not wanting to stop there, we recently added push notifications, so our Synapps MBS clients now receive daily notifications that tell them:
How much they have been paid today, and
When a colleague has shared a patient with them, ready for the colleague to bill.
These are really cool features, and the feedback from clients has been great. Now that the product is mature and in full flight, our focus for 2020 is on more improvements in the user experience and increased functionality.

We're 10!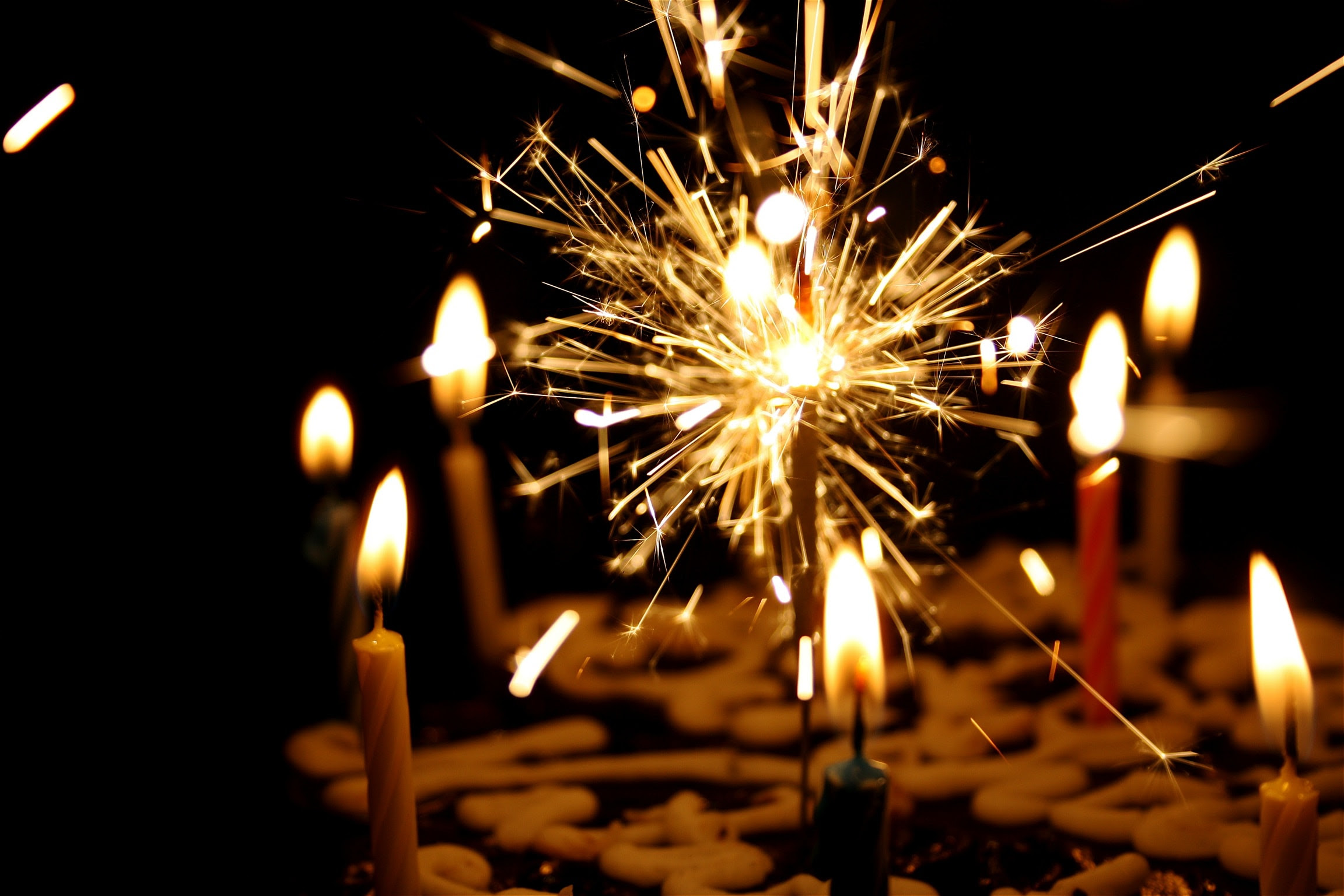 Synapse commenced trading on the 4th January 2010. It was humble beginnings with Margaret and Denise working from Margaret's front room.
So 4th January 2020 marks a very special moment for us – our 10th anniversary!
In addition to an obligatory party, we have decided to mark this milestone with something for you, and for the next generation of medical specialists.
It makes sense for us to bundle our products and services and we have been thinking about it for a while now, based on your feedback. So we're really excited to be able to announce our first bundled product offering and we think it perfectly hits the mark and is exactly what new specialists need when they are starting out.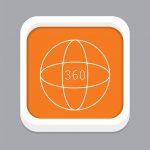 Setting up in Private Practice in 2020 or just want a leaner practice? All you need is a provider number, not a fancy office and a heap of debt!
We have been involved in the operation of medical practices for over 30 years, since Medicare began, and we know from direct experience that you need very little to get started in specialist medical practice. In fact, many specialists with decades of experience and successful practices have neither Practice Management Software nor a HICAPS terminal.
So we are thrilled to announce the launch of our new Synapse 360, low cost, bundled product offering, which includes everything you need and nothing you don't to get started in specialist medical practice. Synapse 360 will include:
Billing – all your billing needs covered.
Transcription – all your letters typed quickly and cheaply.
Bookkeeping and Business Activity Statements for the Tax Office – essential accounting.
A record keeping system that costs as little as $6.90 per month – yes really!
Free online education – learn all the critical things you were never taught about Medicare billing and compliance.
Website & Search Engine Optimisation – a low cost, beautifully designed website for your new practice.
Help navigating the AHPRA and Medicare paperwork storm, ABN application, legal support and much, much, more.
We will even help you find patients and generate referrals for your new practice – yep, we've thought of everything.
If you'd like to know more about this product please register to join the initial webinar. Spaces are limited and it is filling fast. You can register by emailing enquiries@synapsemedical.com.au

ISO – we did it again
It was a fitting end to an amazing year yesterday, when we again passed our ISO audit. That's 5 years in a row!
We are proud of our commitment to the ISO standards and our clients tell us it matters to them. They want to be confident that their sensitive data is in safe hands and our ongoing commitment to the highest global standards in both our Sydney and India offices demonstrates this. Go team Synapse!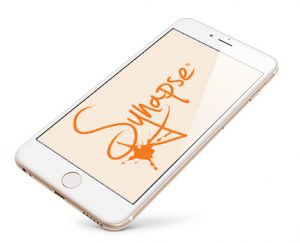 So that's a wrap for 2019.
We'll sign off, as always, with a satirical look at the key health policy issue for 2019 via our annual cartoon Christmas card – now a Synapse tradition.
Merry Christmas everyone. Have a safe and restful holiday season and we'll see you all in 2020.
From Margaret and the Synapse team.