Hello Synapse Network,
Welcome to the first Synapse Connect for 2020, our 10th anniversary year. As ever, the year is flying by, and Easter eggs have been spotted on supermarket shelves!
2020 has kicked off with a bang here at Synapse and we have plenty of updates to share. Health and safety are of course number one with the COVID-19 pandemic upon us, so our teams around the world are currently grounded and remote working is enabled where required. One positive to come out of this for us is that we have put our Business Continuity Plans, required under our ISO Certifications 9001 and 27001, to the test. And I am happy to report that we are ready, and you can be rest assured there'll be no interruptions to services during this challenging period.
As a tech company, our products and services are now mature enough that we can focus on enhancing the user experience, improving customer service and even bundling products where we think it would benefit clients. Our first bundled product, Synapse 360, is amazing. It includes all billing, transcription, bookkeeping, BAS and online Medicare training for just $1099 per month! Many of you would likely pay that just for your billing.
Happy reading…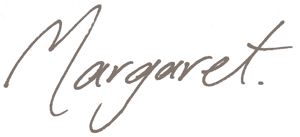 In this issue
| | | | |
| --- | --- | --- | --- |
| Doctology healthtech recognition Synapps MBS | AIMAC education March sale | Our first bundled product – Synapse 360 | Synapse Consulting Services |
Read on for these articles and more…

We are the only Australian medical billing provider with its own software – the Synapps MBS

We are incredibly proud that we are the only medical billing service in Australia that has its own software and does not rely on third party applications to process billings, and were chuffed to see this recognised on the popular Doctology healthtech landscape.
This means we can do whatever we like to create the best medical billing system on the market with really cool functions like sharing patients with colleagues who are locuming for you (so they don't have to take photos of stickers) and giving you live updates on the status of your billings.


Instant billing updates in your app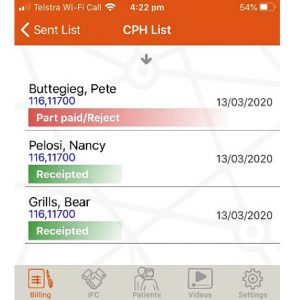 Do you really know how your arrears are tracking right now?
Well, we can't hide them from you. If your claim is rejected, you will see it live on your app at the same time we do, which keeps us on our toes and gives you complete visibility over your billing. Of course, you'll also see the good news, when your claims are paid and auto-receipted, and with 18,000 billing rules in the engine, that's what you'll see mostly – a lovely sea of green!

Credit card payments in the Synapps MBS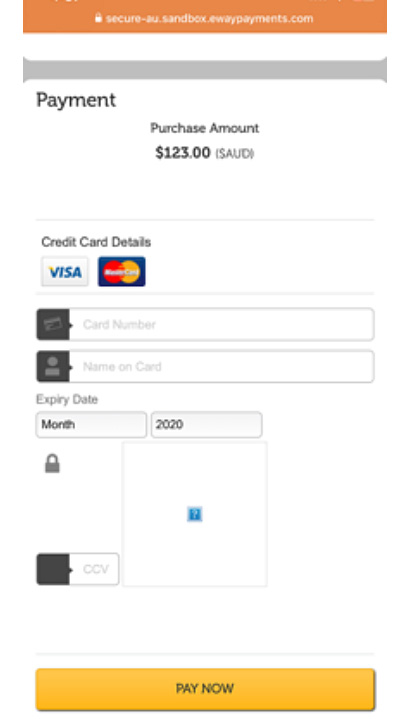 Let's say you are doing a home visit. You don't need anything other than your phone (and maybe a stethoscope) because not only does the app have the only compliant, mobile bulk bill function on the market, but you can also take credit card payments when you are not bulk billing but charging gaps. It works like this:
Step 1 – Patient pays your fee using their credit card, which you process in the app
Step 2 – Patient gets an instant copy of the receipt to their email
Step 3 – The system automatically submits the patient's claim to Medicare for their rebate
So, throw your expensive HICAPS machines and other mobile payment widgets away. All you need is your phone and the Synapps MBS.
To find out more, contact us

Fully integrated and Fast!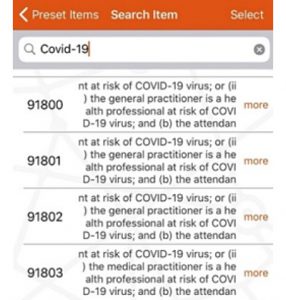 As one client said last Friday afternoon 'That was fast!' when we sent a quick bulletin letting everyone know the 40 new COVID-19 items had been added to the app as soon as they became available.
We are constantly looking to make your life easier by reacting fast, being agile and enhancing the system with things like the new 'Kennedy Function' (named after Dr Kennedy who came up with the idea) which has proved popular. It is used when the referring doctor is on the sticker, saving you a few more precious moments, when adding patients and billing on the go.

Education – The Australian Institute of Medical Administration & Compliance

We know you were never taught how Medicare and the Australian health system works and how to bill correctly, but we also know that many of you would like to find out at a reasonable cost.
With this in mind we are currently having our biggest sale to date, via AIMAC. We've slashed prices, for March only, off our Medical Billing Essentials Pack, Compliance Pack and our Nurse Practitioner Pack.
Hours and hours of learning at rock bottom prices. Don't miss out!
Any purchase of our Compliance Pack also includes a payment to WIRES in New South Wales, as we want to do what we can to support Wildlife affected by the bushfires.

Our first bundled product – Synapse 360

We are dedicating a lot of time in 2020 to supporting the development of new practices and ensuring that specialists continue to be able to move into private practice, without a mountain of debt.
In February we held our first webinar to introduce our "Synapse 360" product in partnership with Dr Mark Hohenberg of The Salus Clinic. The idea is to support specialists in building sustainable practices and keep costs down. You need less than you think to get out there and start seeing patients and earning a decent income.
There are two options, one for $599 and another for $1099 per month, and they include what would normally cost you a minimum of $2000 per month, and probably much more. We are including billing, typing, bookkeeping, BAS, a record keeping system, free education, website, SEO and even assistance finding patients.
It's amazingly good value and includes everything you need and nothing you don't, at prices you can afford.
Take a look here and get in touch https://synapsemedical.com.au/services/synapse-360-starter/

Consulting

Another offering that's had a make-over in 2020 is our consulting service, which has been busy.
We've always offered guidance, audits and advice on all sides of health financing transactions, whether for providers or payers and over time, we have defined our key service offerings which are now live on our website https://synapsemedical.com.au/services/consulting/
They are:
Medical Billing Audits for providers
Medical Billing Audits for payers
Education
FTE teams to support in-house teams
Code mapping projects
We are working on some large projects across these areas advising large organisations how to reduce waste and get control of their financial/billing operations. If your facility needs a complete medical billing makeover or some short term FTEs with eons of experience in this area, contact us here.

A few final things before we go

We were proud to celebrate International Women's Day on 8 March 2020, noting that the Synapse executive team is women led, half our staff are women, pay is equal and merit based and we work alongside great men who support and respect us.
Our medical billing tragic, Margaret, has recently been given the microphone on Pomegranate Health for the RACP, who allowed her to wax lyrical on the history and legal fundamentals of our wonderful health system Medicare. Tune in here and enjoy!
Margaret is answering the call from confused doctors, with daily updates explaining the nuts and bolts of billing the new COVID MBS items, as well as providing clarity around some legal issues such as forced bulk billing. You can read her bulletins here.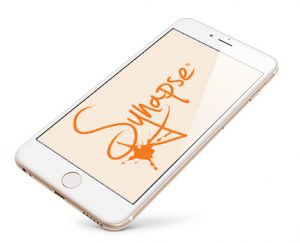 Thank you all for your continued support, stay corona safe and enjoy the autumn leaves.
If you want to discuss anything mentioned in this newsletter please don't hesitate to get in touch here.
Margaret and the Synapse Team.