So here it is, Merry Christmas!
2020! A memorable year for all the wrong reasons and soon to be consigned to history.
We hope that everyone reading this has made it through the year unscathed, and your families are safe and well. At Synapse we tried to stay as positive as possible and use the pandemic to review our processes, improve our services and help others where possible.
In an effort to play our part, Synapse started the Covid FAQ mailers and actually produced 54 bulletins as the Medicare changes were such a hot topic, with continual changes happening almost daily. We appreciated every question and hope we provided a useful source of information. The feedback was excellent so I decided to continue providing free, legal information about the intricacies of Medicare and medical billing via my law firm which you can access anytime at https://mbsanswers.com.au. I will be adding significantly to this billing question library in 2021 so take a look and please keep the questions coming.
Thank you all for continuing to support the Synapse journey, now entering its second decade. Please read on to find out more about our year and get a sneak peek into our plans for 2021 which include exciting upgrades and new features on our popular billing and coding platforms.
Enjoy the festive season, hopefully spending time with your loved ones and having a bit of a break. We all deserve it!
Happy reading…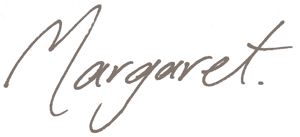 A 2020 Christmas card from America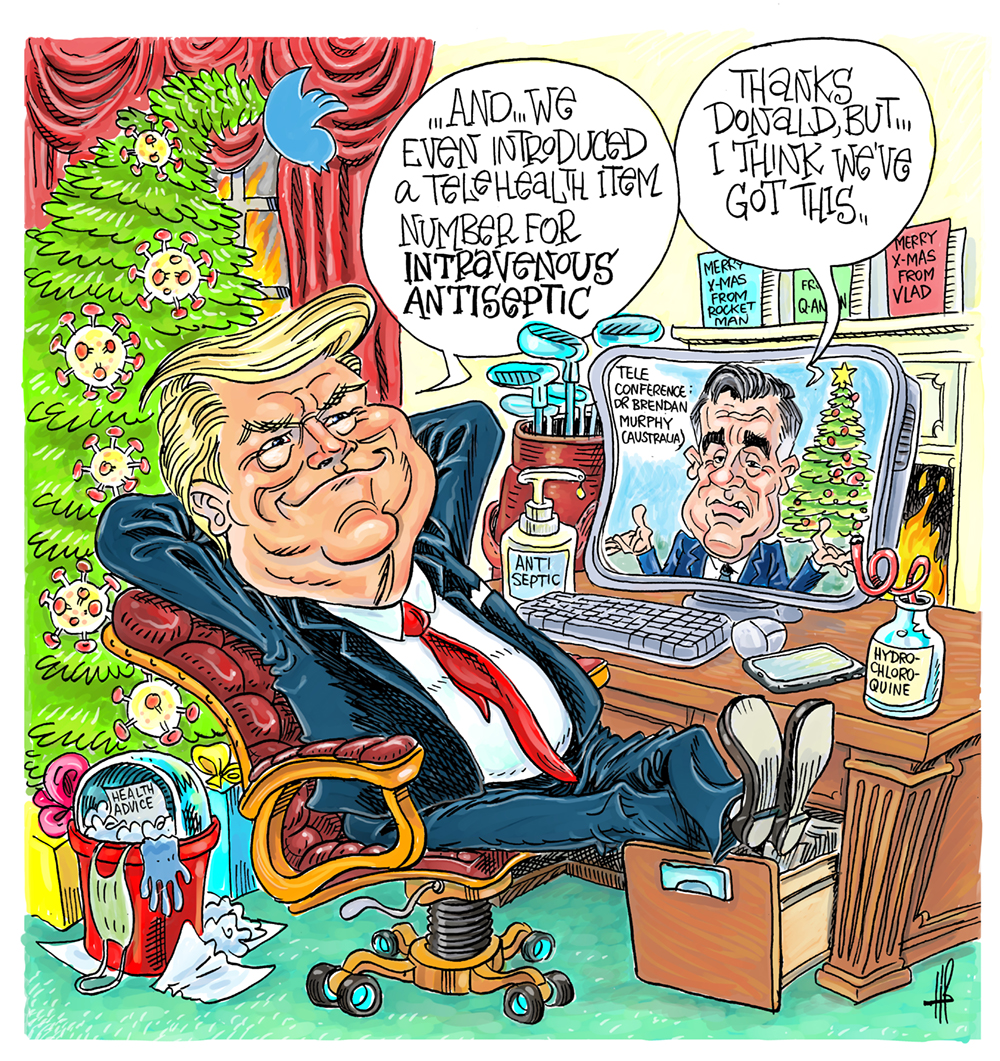 Thinking of our friends and colleagues overseas this Christmas.
Well done Australia.
Be well and safe this festive season.
From all of us at Synapse.

In this issue
| | | | |
| --- | --- | --- | --- |
| Medicare PhD – finished and submitted! | Our flagship Synapps MBS now with over 60,000 medical billing rules! | Hospital Billing | Aircoder – the first year |
Read on for these articles and more…

Medicare PhD – finished and submitted!
Some of you may recall that in our Christmas newsletter last year I said my new year resolution was to have my PhD on Medicare claiming and compliance finished and be Dr Margaret Faux by the end of this year, and you could hold me to it. Well, I am delighted to announce that I submitted my doctoral thesis for examination a few days ago after 8 years, 380 pages and 100,000 words of Medicare law. It's not for the faint hearted!
Feel free to request a copy once it has been passed. We will bring more news on this in 2021.

Our flagship Synapps MBS now with over 60,000 medical billing rules!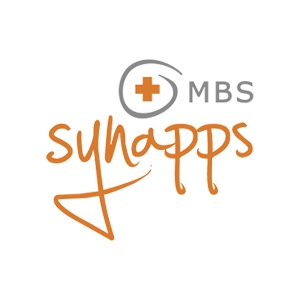 This year was the best year yet for our mature billing platform, the Synapps MBS. The numbers speak for themselves.
More than 80% of our billing clients have an over 95% billing success rate at first submission, largely due to the protective effect of our unique rules engine which stops incorrect claims at the start. The small number of rejections we are seeing across the remaining 20% of clients are mostly attributable to things beyond our control such as health fund delays caused by accommodation bills not paid etc.
The rejection rate right across the platform has remained below 1% and payments are often processed within moments of service delivery, all without any human touchpoints.
The app also takes credit card payments and more of our clients have taken up this feature so they can, for example, process a credit card payment during a weekend home visit while they are with the patient, submit the claim to Medicare right there on the spot in their app, and it's all done before they get back in the car.
What has been wonderful is to see returning clients who have been telling us they are hearing such great things about the app that they wanted to come back. Thank you! We've worked hard to improve the system and our support services, but there's still more to do and we have big plans for 2021.
There will be more in-app notifications, a billing performance dashboard and a new refer a colleague function with discounts for both you and the colleagues you refer.
In a bold move (based on our arrears management process now being exceptionally strong and robust) we are working on an offer to ensure we keep to our word of keeping your arrears below a certain amount. Our current arrears are the lowest they have ever been in Synapse's history thanks to the hard work of the billing operations team. Again, the numbers speak for themselves:
60% of our clients have zero arrears (an arrear being something >30 days old)

20% of our clients have less than 1% of their claims in arrears

10% of our clients have between 2-3% of their claims in arrears

3% of our clients have between 4-5% of their claims in arrears

7% of our clients have between 6-10% of their claims in arrears (these clients typically have more manual claims such as workers comp and third party that take longer to process but will eventually be paid)
Managing arrears is always the hardest part of medical billing operations, but we have mastered it with our brilliant, trained team of billing professionals who work tirelessly for you behind the scenes.

Hospital Billing

Corporate clients have also been a big driver for us in 2020. We've added further hospitals to our customer base as we integrate our billing platform with their internal processes & workflows and from 2021, we will be adding accommodation billing for public hospitals.
Our IT team successfully passed the Synapps MBS product through many layers of rigorous Medicare testing over the last 6 months to complete the bed billing module which is now in beta testing. This means public hospitals can centralise all billing (medical and hospital) on a single centralised enterprise platform with a beautiful, streamlined interface that switches effortlessly between doctor billing and bed billing. More on this early in the new year.
Both public and private hospitals are now using the Synapps MBS which is very popular not just with the doctors but also hospital finance teams and administrators. One public hospital now manages all outpatient, day patient and inpatient billing for all of their doctors using the Synapps MBS. We have the doctors on a WhatsApp group to trouble shoot occasionally (they also ask Margaret sneaky billing questions on there sometimes) and the reports are centralised for the finance team to watch in real time. What a success! We are preparing some case study reports and snapshots that we will share with you over the coming months highlighting some of these obvious benefits:
99% success rate on first submission

Huge cost savings

Vastly improved cash flow

Doctors bill on the go so no billing is forgotten or missed

Live status updates so doctors can watch claims processing in real time on their apps and the finance team can do the same on the backend

No paper (if you are still using tick sheets hang your head in shame right now!)

Doctors have complete control over their billing which is protective against Medicare audits

Hospitals have a reduced risk profile against shared debt recovery implications with Medicare because the doctor is the last person to touch every claim
We even have the only compliant bulk bill DB4 in-app signature function in Australia. So, your outpatients can sign a phone or an iPad at the desk and go. Too easy.
We've been offering free trials of the MBS in public hospitals so if your department would like to try it for a few months with no obligation, please contact us to find out more.

Aircoder – the first year

This time last year we also launched our AI driven clinical coding product, Aircoder. We were incredibly proud to be bringing a transformational product to the global market that could support the implementation of Universal Health Coverage worldwide and just had no idea how the first few months would go with such a unique product.
Well, it's been a fantastic first 12 months demonstrating and piloting the product across various continents to governments, providers, hospitals and insurers who want to save time, money and increase accuracy across their clinical coding operations.
We end the year with key reseller partnerships in the Middle East, Africa and America as interest has been spread far and wide. Multiple Australian facilities are also trialling the product and are already seeing the benefits which are:
No scanning

Does not require clinical coders to input data

No delays

Hospital medical bills paid faster because bed bills are not delayed

Huge cost savings
We have of course also integrated Aircoder with the Synapps MBS which delivers some amazing and very cool things!
We're confident 2021 will be a huge year for Aircoder. If you would like to know more, please get in touch.
Find out more about AirCoder

A year of consolidation
This was a year of consolidation at Synapse. We have four settled offerings – billing, coding, transcription and education – and we dedicated the year to improving them, which will continue in 2021.
From our beginnings over a decade ago as a service company, we have now completed a successful transition to becoming a fully-fledged MedTech company with bespoke, enterprise software products that save you time and money and are the best of breed.
Our Synapse team is mature, cohesive and closer than ever and we are looking forward to continuing to lead the market in the medical billing and coding space with our technology, fair prices and first-class results.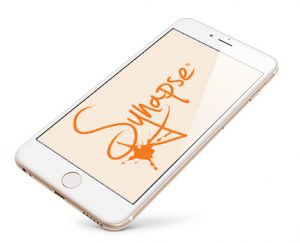 Have a safe and restful holiday season everyone, and we'll see you all in 2021.
From Margaret and the Synapse team.