Dear Synapse Network,
Welcome to the Spring edition of Synapse Connect.
The last quarter has been another very busy one here at Synapse. On the tech front, we have made numerous improvements to the Synapps MBS, as well as to our automated clinical coding product, Aircoder.
On the Medicare PhD front, now that's it's done (more on that soon), I have been given the honour of writing a regular fortnightly column published at The Medical Republic presenting my findings and reform recommendations. And continuing on the Medicare education theme, we also relaunched our education academy, and the response has been huge.
Our telehealth for the bush project, or TH4B, as it has become known, is going gangbusters, we have new collaborations and partnerships, and we've been participating in all manner of interesting industry events.
Happy reading…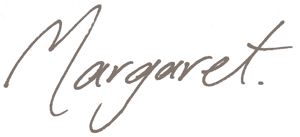 In this issue
| | | | |
| --- | --- | --- | --- |
| Synapps MBS | TH4B | Medicare PhD in bite size, fortnightly chunks | AIMAC |
Read on for these articles and more…

Synapps MBS

Rules engine
There's a big difference between having a rules 'platform' where you can enter rules if you know what they are, and have a legitimate rules 'engine' with correct rules already in place. We have added 1,856 rules in the latest release, bringing the total to 65,324! But the proof is in the pudding as they say, and we have now gathered plenty of real data to demonstrate that rejections of over 20% in complex billing environments are reduced to less than 1% with our rules engine in place. If you work at a facility where billing is a mess and rejections are high, please get in touch. We have the solution for you.
In-app referrals
Version 1.4.2, released in May 2021, of the Synapps MBS heralded an Australian first: In-app referrals!
No more WhatsApp messages, texts, calls or 'corridor referrals'. Now you can quickly create a Medicare compliant referral in the app and send it to your colleague with one click. You can even dictate the referral while you're in the lift or racing between wards.
Your colleague's Synapps MBS app will go ding! And the patient's full billing details, including you as the referrer, will be magically transferred to your colleague's app, so they can bill with one click. And a signed PDF version of the full referral, will be immediately available to your colleague.
To switch this feature on you simply need to contact us and our team will quickly set up a few things in the backend for you. There's one new password to open the PDFs so we keep everything super secure.
Another advantage of this amazing new function is that there'll be no hunting through clinical records looking for referral letters during a Medicare audit. They'll be right there, attached to the relevant claim, where they belong.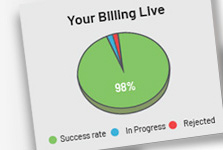 New dashboards
Existing clients will know that we've enhanced the live app dashboards, so you can now swipe between a pie chart and bar graph, where details of claims paid, in progress and rejected are displayed. We love this feature, because it keeps us on our toes too – you see what we see, when we see it, so there's no place for us to hide.

TH4B

Last newsletter we brought news of an exciting telehealth project in remote Australia, in collaboration with experienced local stakeholders and partner organisations.
Simbani Research, a research organisation based in the Northern Territory, are our wonderful partner on-the-ground. You can read more about them here.
As the project has progressed, we have added a patient form to our website which is the entry point to the program for patients. Our wonderful patient concierge picks up the enquiries from this form and supports patients through their entire journey.
We've treated 37 patients so far with many more in the pipeline.
To find out more and get involved, please read the TH4B flyer attached. We would love to hear from you.

Medicare PhD in bite size, fortnightly chunks
Margaret is delighted to be contributing a fortnightly column for The Medical Republic, walking through what is wrong with Medicare and how to fix it. You can of course read the full thesis soon, but for those of you who are disinclined to read 440 pages of Medicare law (ugh!), here are the first three bite sized chunks:

AIMAC

Our educational arm, AIMAC has recently been revamped with new content, features, subscription tiers and fantastic education partners.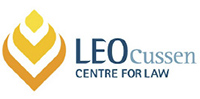 One such partner is Leo Cussen Centre for Law, who have been trusted to provide excellence in legal education to lawyers and other professionals for 50 years.
With Leo, we will be providing the most comprehensive, engaging Medicare and Medical billing law courses in Australia. We're going to kick off soon with a jointly hosted, free webinar on a hot topic – Rights of Private Practice. More to come on that soon.
Speaking of webinars, we are thrilled to be hosting one on 19th October with the Australian Association of Psychologists on Medicare billing and compliance. 1000 psychologists have registered!
AIMAC now has subscriptions to give you full support on your Medicare billing, as well as numerous quick options such as the "How to Bill" videos for just $30 each. The HTB videos are bite size 5-minute videos on how to bill certain item numbers, such as 132 and 133, 104 and 105, 119 and 116, sleep studies, CDMs and more.

Collaborations and Partnerships

This winter was an exciting time for collaborations and new clients.
We have partnered with InfoMedix, a leading supplier of digital medical records. Our complete revenue cycle module – integrated medical and hospital accommodation billing and automated clinical coding – complements their service offering and we are working on numerous joint proposals to digitise and streamline processes in healthcare facilities across Australia. You can read more here.
We also announced our partnership with Evidence Based Medicine (EBM) Analytics, a leading Australian-based technology and consultancy team dedicated to the provision of high-quality clinical research and management services. With Aircoder plugged into their product, clinical words are immediately and accurately coded to both SNOMED and ICD/ACHI instantly, turning their insightful project work and registries into meaningful data. Evidence Based Medicine (EBM) Analytics,

Events

Despite continued restrictions, it has been a busy time for our participation in online events.
Margaret was part of a panel on What to do with all this data? at the Talking Health Tech winter summit. A fabulously put together event of snappy talks on all areas of the Australian digital health space.
Our Business Development Director, Thom Soutter, was named Talking HealthTech member of the month – Talking HealthTech Member of the Month – June 2021 | Talking HealthTech Community from our Dubai office!
We were thrilled to be asked to be part of the Dubai Science Park exhibition during Arab Health 2021, and co-hosts of an Advance Health session about healthcare data in the UAE and beyond. A very topical discussion for us with all the work we are currently doing around the world with Aircoder.
The Confederation of Indian Industry (CII), in partnership with Ministry of External Affairs, Government of India, hosted the "The Indo Pacific Business Summit" – Developing a Road Map for Shared Prosperity, and Margaret was a panellist on the "Together beyond COVID 19: Developing Cutting-edge technologies for Healthcare and Life Sciences sectors" session.
Margaret also:
Was a panellist on the inaugural Global Summit on Womenomics hosted by the CII, Indian Women Network.
Was a panellist on the plenary session of the Australia India Business Exchange (AIBX), hosted by Austrade.
Moderated the digital health panel discussion for AIBX. That was a very exciting and stimulating discussion around the digitisation of India's nascent universal health coverage system.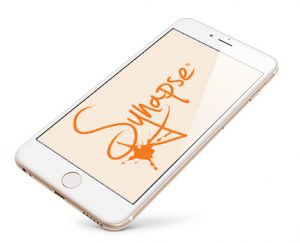 So, there's never a dull moment, and we have more partnerships and announcements in the pipeline. Watch this space…
Until next time, stay well and if you have any questions or feedback, please get in touch via cs@synapsemedical.com.au
Margaret and the Synapse Team