Welcome to our August newsletter!
In this issue, I'd like to introduce you to a group of professionals whose sole purpose is to assist doctors in the business of running their practices. Their group is called the Fintuition Institute and its aim is to be an education and resource centre.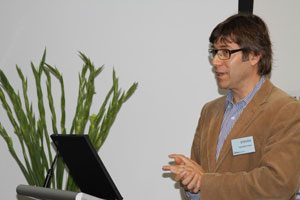 Steven Macarounas presenting in Melbourne.
As one of their network of consultants, Synapse has partnered with the group to provide advice on billing and other administrative services. In Melbourne last month, I delivered a talk at their three-day workshop for gynaecologists and obstetricians.
The response was fantastic. Attendees button-holed me after the session and I couldn't leave. In the end, we were kicked out by the venue management because they were waiting to set up the room for another function.
There's obviously a huge interest in the medical profession about all the ancillary services that allow for the successful delivery of patient care.
Below you'll find an interview with Steven Macarounas who is the driving force behind the Fintution Institute. You'll also see an excerpt from a report by one of the guests attending the Melbourne workshop to the Australian and New Zealand Society for Geriatric Medicine. You won't be surprised to hear that he recommended the Society support a similar workshop.
The next workshop will be for dermatologists and, as with Melbourne, we expect to be packed to the rafters.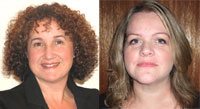 Also in this issue, we'd like to welcome two new Synapse staff members,
Tanya Huggett and Angela Bonomy, two highly qualified women we've
enticed to come and work with us.  You can read about Tanya and Angela
on our website
On 1 July, MBF joined BUPA and this has affected fee schedules. The updated schedules are posted on our members blog, together with our new Geriatrician item fee table.
That's enough information from me for now. Remember to keep checking our blog for any other updates. Until next time, happy reading.
Margaret Faux


Thoughts from the workshop

"When I received the offer for tickets to attend this seminar on getting started in private practice, it came at an opportune time. I am now two months from completing my advanced training in geriatric medicine and although I now have work lined up for six months after completion of training, there are no guarantees of work in the public system in the metropolitan area after this. Therefore, private work was an alternative I had to consider. In any case, it is an area that as advanced trainees we get minimal exposure to and I was interested in finding out more.
The course ran for three days and is aimed at advanced trainees nearing completion, as well as junior consultants (generally up to five years post training). It was advertised as "A Course in Practice, Financial and Lifestyle Management for College Trainees and Fellows"  . . .
. . . There were a total of 19 presentations over the three days. The presenters included a director of a medical consultant services group, a lawyer, financial advisor, an accountant, an obstetrician from a group practice and a representative from a medical insurance company. There were also IT specialists, business marketing experts, a broker, a billing service and finally, a private coaching service. . .
. . . The session on billing gave very useful and basic information on the paperwork required when first starting as a consultant, Medicare provider number issues and details of what needs to be done in registering with private health funds to be able to charge no-gap. There was also detailed discussion about how to read MBS item number details and about AMA rates. This was particularly useful.
When I first looked at the program I thought three days was likely too long and things may have been able to be condensed. At the end, however, there was such a volume of information, mainly of a practical nature, that I think three days are required. . .  Overall however there was enough useful information to make the time and money spent on the course worthwhile and I would recommend the college or ANZSGM look into having one directed at geriatricians."
Dr Mutlu Haksoz
3rd Year Advanced Trainee in Geriatric Medicine

The Business of Practicing Medicine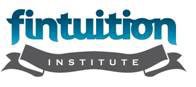 "Fintution has been providing financial advice to doctors for 23 years. It was a natural outgrowth of that service to incorporate education as well. The concept of providing an independent program is only a year old," says Steven Macarounas, Director of the Fintution Institute.
"The aim is to be an education and resource centre for all aspects of business and lifestyle management for doctors."
While the Institute has already delivered a number of workshops, supports a website and produces the quarterly magazine The Private Practice, it plans to expand its online offering to include the delivery of e-tutorials to accommodate doctors in their hectic schedules.
"Specialising in the medical community over the years, our financial advisors have covered a range of disciplines such as superannuation, cash flow management, estate planning, insurance – most of the things to do with managing personal finances.
"But what we've always known is that there is an enormous gap in doctors' education around setting up a practice and business management. Without the ability to create business efficiencies, the hard work of running a practice can result in bad health and stressed personal relationships.
"Doctors are often poor managers of time, money and human resources. Retiring doctors always say that they didn't spend enough time with their family or take enough family holidays."
"So we set up an education company that goes beyond giving one-on-one financial advice. We want to lift the level of knowledge so that doctors can make informed decisions. We provide a comprehensive educational network now in which financial advice is only one element. We cover IT, marketing, professional indemnity – everything to assist doctors to transform their practices and their lives."


Medical Fee Estimates – easy to use templates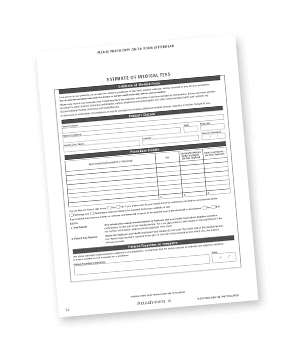 Once their medical problem has been attended to, patients often feel the 'pain' of surprise expenses associated with their medical care. As well as being informed about the procedures they can expect to undergo in hospital, patients should be clear about the cost of those services.
It is considered 'best practice' to advise the patient before they receive the bill if they will be charged out of pocket expenses. If using a 'known gap' scheme, which involves charging out of pocket expenses to a patient whilst also billing the patients' health fund, it is a legal requirement to provide that information upfront.
To streamline the process for your practice, we've included on our website four templates for 'informed financial consent' estimates of medical fees. They're easy to download and use, free of charge. One is the AMA template and another is the AHSA template. The other two have been prepared by us at Synapse and they are also free of charge.
The first Synapse template is for a no-gap provider and spells out what will happen where the private health fund does not provide for no gap benefits. It clearly states what patients can expect, including patients visiting from overseas.
We've also included a template just for anesthetists. Because of the nature of the work, many patients have little contact with their anesthetist and can be unaware that the anesthetist's cost is not factored into the hospital or surgeon's bill.
I encourage you to take a look at our templates. You can use them as is or amend them to suit your own style.
Feedback

Thanks to everyone who responded to our recent feedback campaign. It's good to know that you are happy with our service and we can keep doing the things you appreciate.
However, we are always on the lookout for ways to improve, so please be candid about  what you'd like changed or added to make Synapse work better for you – at anytime. We love feedback! Keep it coming.
For example, one area that has already been mentioned is the provision of online credit card payments. If we get enough interest, then we will attempt to satisfy the demand. So if this is something you'd like, please let us know.