Welcome to our last newsletter for 2012.
It's been another big year for Synapse with our move to our new digs in Spring Street Bondi Junction and the development of Australia's first medical billing app, Synapps.
Synapps was approved and released onto the app store on Wednesday 28 November 2012 which was an unexpected thrill for us all. Apple had put the app through its paces and gave it the thumbs up, but more about that shortly.
Our office opening a few weeks back was a huge success with the place packed to the rafters. And with our new venue we welcome a new team member Maria and a new service starting in 2013.
Christmas closing dates and arrangements are now on the website as are the new fee tables with all the new rates valid from 1 November 2012.
Thank you all for your business, your support, your humour and for always keeping us on our toes in 2012. Let me take this opportunity to wish you all a safe and happy festive season.
Until 2013…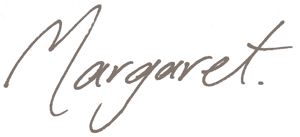 Margaret Faux
Managing Director
Synapse Medical Services
---
Synapps – Australia's first medical billing app is here.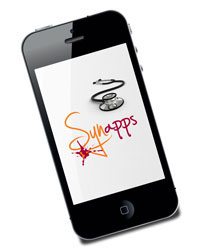 Well, we did it! It took a little bit of perseverance and 250,000 lines of code but the first Australian medical billing app has been launched and is now available from the app store. (The Android version is only a few weeks behind and will be released very soon. We'll update via Twitter.)
To see the app in action please take a moment to view our short video. Click here to view our app video on YouTube.
To download and install the free app use either of the search terms 'medical billing' or 'Synapps'. You will need a username and password to access the app so please click here to get started. Our new dedicated app page has tutorials, newsfeeds, support and more.
For current clients, we will import your patients and referring docs to the app so that you will have all the details you need at your fingertips from the get go. It's amazing to have your whole practice's billing details in your hand and you'll love the added features like the MBS to check your items, and for anaesthetists there is even a billing clock so you no longer need to calculate the time item – the app will do it for you.
The app project has been a great accomplishment by a large number of computer nerds, beta testers and phone hackers. We have gone to great lengths to protect privacy, testing and retesting all the security settings, encryption and running the app past lawyers to ensure it is as secure as an app can be. We have made it as simple to use as possible for doctors of all specialties, while still managing the myriad of claiming requirements and Medicare compliance obligations.
A great big thank you goes out to Michelle, Alan and Marcus (Synapse's team geek) for all the work, time and calm resilience needed to produce the first release version.
Release two is already well underway which will include synching across devices, tablet versions and increased functionality. So have a look and please give it a try, it will save you time, paper and costs – once you're sorted we're sure there'll be no going back.
---
Office opening
The office opening was the biggest thing ever to visit the dodgy end of Spring Street, with over 70 people in attendance, a three-piece jazz band and some wonderful Central Otago wines. The evening was a celebration of Synapse's first official office party (well you can't have an office party without an office can you!)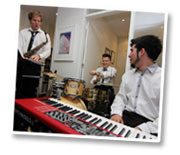 Clients, friends and all those who helped to create a wonderful office from the premises of a once lonely pharmacy were in attendance to meet the Synapse team and witness the launch of Synapps. The minister did not come, no ribbon was cut but the noise of people chatting was deafening and was only interrupted by my brief thank you and the showing of the YouTube video demonstrating how Synapps will help clients, and hospitals alike.
---
New service starting January 2013 but sadly without a name!
And now that we've got our new venue, decked out with desks, chairs and a fab new phone system, we're finally able to offer you an appointment scheduling service.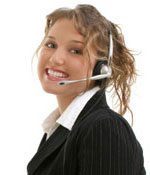 This will allow you to have your patients call Synapse on 1300 510 114 to book their appointments with you and make enquiries. Our team will book your clinic appointments, organise informed financial consents and theatre bookings and will liaise with you regarding your patient lists including slotting in urgent patients and so on.
This service will allow many doctors to work in a number of sites without having to coordinate disparate secretarial services and will compliment our current services. If it's something you're interested in click here to contact us and we'll be in touch.
But our problem is we haven't come up with a name for the new service in keeping with the Synapse theme … but if you do, we'll manage your appointments free for 6 months – yep free!
You can enter the 'Name our new service' competition on our Facebook page. Entries close last day of February 2013 and the free service commences from that date for 6 months, no transfers.
---
A girl called Maria
For those of you unable to come to the opening we would like to introduce you to a new team member, Maria.
When you start using terms like 'customer service' and 'administration' Maria's face lights up and her excitement is palpable. So we just knew she was the one when we were looking for a new Client Service Manager.
---
1 November 2012 fee table now available
We have updated fee tables now available in your members area for the following:
Commonly billed Physician items
Geriatrician items
Anaesthetic items and unit fees
Please log-in to your secure area if you would like to view them.
---
Christmas closures – get your billings in before the 14th!
The Christmas closure dates and arrangements are now on the website so please take a moment to read the details and let us know now if you have specific BAS requirements and do not have the usual 28 February deadline. We will always try to accommodate, but advance notice helps.
The Synapse office will be closed from 5pm Friday 21 December 2012 until 9am Monday 14 January 2013.
Now is a good time to get as much billing to us as possible so that we can have it processed for you before the office closes. All billings received before 5pm on Friday the 14th will be processed before we close. We will do our best to process as much as possible received after that date in the order that we receive it. As is the case every year, we will be working hard on your billings and transcriptions right up until 5pm on the 21st.
During the break, our services will continue as follows:
Billing
Please send billings as usual.
We will be uploading and updating billing files on the website less frequently during this period.
Website users: If you upload via the website you will continue to receive automated emails confirming receipt of your files, but your files may remain as 'new' and appear not to have been actioned until business resumes.
App users: If you are an early uptake app user you will also see your files on the website as 'new' cases which will appear not to have been actioned until business resumes.
Other users: If you do not use the website or the app, we will send all confirmation emails after we re-open on January 14th.
Skeleton staff will be working over the break processing some billings. This will help us to reduce the backlog when business resumes and ensure that your cash flow is not interrupted for too long.
Just Your Type
This service will continue as usual throughout the Christmas period. The only minor delay may occur for transcriptions uploaded after midday on December 24th. These files may be delayed until December 28th.
Reports and accounts
December reports and accounts will be issued in the last week of January 2013 well in time for the February 28th BAS deadline.
---
That's all from us! We wish you all a safe and happy festive season.
---