September newsletter
Welcome to our second newsletter for 2014.
It has been a long, cold, and particularly busy winter here at the Synapse Sydney office but spring has finally come to Spring Street, Bondi Junction and much has transpired since we last wrote.
We've been active participants in the national Medicare co-payment debate on the Croakey blog of crikey.com, we're opening a Melbourne office, we have new staff and new services in the pipeline, there are major new Synapps updates including a bulk billing function and, continuing on the theme of things new – we are thrilled to report the amazing success of the Newington Gunners asylum seeker football team, proudly sponsored by Synapse!
Best wishes,
Margaret

In this issue…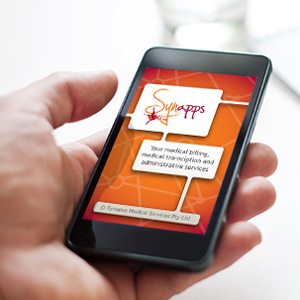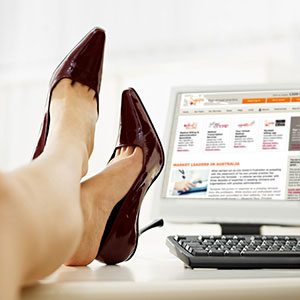 Read on for these great articles and much more…

'appenings

Synapps version 1.3 is now available on Google Play and the App Store. The new release includes compatibility with iOS8 and the usual bug fixes, but more importantly the much heralded Bulk Billing function is finally here.
Synapps clients can now have their patients sign electronic DB4 vouchers from their smartphone or tablet which means no more annoying and fiddly bits of paper. Just select 'Bulk Bill' as the billing type, the Medicare or Veterans voucher will automatically appear and then follow the prompts. Your patient will sign the voucher on your phone with their finger and enter an email address where the signed voucher will be sent – simple, fast and compliant!
And if that wasn't enough, our development team is now testing the alpha version of the all new Synapps. Dubbed Synapps 2.0, this all new app will incorporate a range of new functionalities inspired by feedback from our valued clients. New features will include:
The ability to store and hold multiple consult lists concurrently
Billing multiple dates of service for the same patient on the same consult list
Syncing of data between multiple devices (clients will be able to switch between their smartphone and tablet seamlessly)
Significant performance enhancements for quicker response times
Integration with our Appointmaid system. The appointments we have made for you will magically appear on your app, with all of the patient demographics already there, meaning you won't even need to photograph the sticker or enter any details at all. Instead just press 'Bill', select an item number and you're done – too easy!
The ability to merge duplicate patients
If you're both a billing and Just Your Type transcription client, your patient letters will soon be available to view in Synapps
Enhanced MBS integration
Private Health Fund fee tables for each item
We are looking for beta-testers of this new version so if you are currently a Synapps user and are interested in having an early sneak peek at Synapps 2.0 please let us know.

We're opening in Melbourne!

Synapse is expanding! With the continued growth of our business nationwide the need to expand has arisen and in commitment to our burgeoning client base in Victoria (plus because we love the coffee and clothes) we have decided that Melbourne shall be where we next establish a presence.
A location has been secured, the lease signed, plans have been submitted and the interior fit-out should commence in the next month with a view to be operational by the end of the year.
And before you ask – yes there will be an opening party! Watch this space as well as our Facebook page and Twitter feed for the upcoming details.


Margaret has been actively participating in the healthcare debate and is now a regular contributor to the Croakey Health Blog. In her most recent article she takes aim at the Federal Government's proposal to privatise Medicare billing, citing previous attempts to privatise healthcare billing. You can read more about it here.

New Faces

Amongst all the other changes around us are also some changes to the faces at Synapse. In the past few months we have welcomed new faces, welcomed back familiar faces, and unfortunately bade farewell to some familiar faces as well.
Firstly, the new!
Emma Jin is Synapse's new bookkeeper who takes care of our monthly reporting. She is a Macquarie University accounting graduate who brings over five years professional experience with her, you can read more about Emma here.
Emma Davies (yes there are two Emma's – we call them Emma J and Emma D) is Synapse's new Client Service Manager who handles all client enquiries and new client setup processes. She brings over 10 years of experience working in law and accounting firms, you can read more about her here.
Carl Rain is a final year IT student at UTS who joins Synapse's team of developers in coding refinements to our various programs including Appointmaid and Synapps. He brings youthful vigour and enthusiasm and you can read more about him here .
We would also like to welcome back two familiar faces from their overseas adventures. Larissa Rankine and Caitlin Atkins have both returned to help spearhead our arrears management.
Unfortunately along with these great additions to our team there have been some departures as well.
Monique Berger, Synapse's trusted second-in-command has now departed for a rehab nursing role. She will be missed and we wish her all the best in her future endeavours.
Rebekah Silveira and Veronica Sherwood-Meares, both integral parts of Synapse's arrears management team have also departed to concentrate on their final year university studies. Again we wish them all the best in their future endeavours.

Health fund news

BUPA's known gap scheme, previously limited to some services in certain states, was extended to full nationwide cover as of the 1st of July 2014. Like Medibank Private's known gap scheme, BUPA has capped the patient out of pocket at $500.

Automatic payments at last

Are you sick of manually paying your invoices each month? Do you find yourself forgetting to pay and then having to deal with reminders to pay up? Do you wish your monthly fees could be automatically debited?
Well we now have a solution. Synapse can now debit your monthly fees from your credit card and save you the trouble of doing it yourself! If you'd like more information please contact us.

Gooooo Gunners – asylum seekers rejoice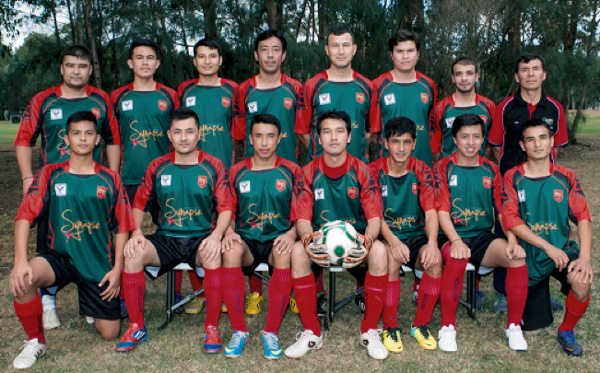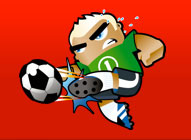 In our last edition we mentioned a group of asylum seekers who, with the help of Settlement Services International and Newington Gunners Soccer Club, were able to form their own team. Synapse sponsored the team and in one of top feel-good stories of the year, they were led by coach Eeza Khan, to finish the season on top of the ladder as minor premiers.
In their semi-final game they dispatched Norwest 3-1 to book a spot in the Grand Final in which they went on to beat Gladesville 2-1 in a nail-biting game at Ron Mody oval only two kilometres from the Villawood detention centre where many had been detained after seeking asylum in Australia. It was the handshakes, well wishes and congratulations from the defeated team of all aussie football players that stated the simple fact that sport knows no racial barriers.
Check out the photos from the grand final game on our Facebook page.

More exciting Synapse services on the horizon

Here at Synapse we are constantly looking for new avenues to develop our business to offer a better service tailored to suit our clients' needs. We have lots of new services in the pipeline including a low-cost, no-frills billing service, a reward program, a data conversion service, a clinical notes/records service, and a completely new, cleaner and fully integrated client website portal. We will be posting updates and announcements soon, so watch this space!

The evidence speaks!
At Synapse we love measuring things. Margaret reckons she came top of measurement in her high school maths class, though we have our doubts about that…
But there is no doubt that everything yes everything is measured at Synapse. Whenever one of your files is touched, that action is automatically time stamped and is then measured and counted. This means that we not only have an excellent audit trail but we also have astonishingly accurate reports to help us know exactly how we are going. Because our commitment to you is to get things done accurately and on time, every time. You would expect no less right?
And because we know that you love evidence as much as we do, we've decided to share some facts and stats with you from time to time.
Here's the August billing stats:
90.58% of all billing batches were completed within 5 business days
3.17% were completed within 7 working days (reason for delay – missing/incorrect information causing patient to fail online verification – usually waiting on return call or need to call fund/Medicare/referring doctors rooms for provider number)
6.25% were completed within 10+ working days (reason for delay – still waiting on client to provide missing details such as item number, location of service, referring doctor – unable to proceed further).
So we are thrilled to confirm that we actually achieve our target with
100% of the claims for which we have correct and complete information.
The reasons for delays are matters beyond our control but which we do
everything we can to resolve without bothering you. As you know, we will
only ever contact you if we have exhausted all options to obtain the
missing data ourselves.
But we are finding that data issues are reducing all the time as more and more clients switch to Synapps. The app not only helps you to keep on track with your billings, but it also provides us with the information we need to get you paid promptly.


And that's all from us until father Christmas tickles your funny bones with the synapse Christmas card which we promise says nothing about Medicare co-payments, the budget emergency or Peter Dutton (who? – the health minister silly!)