The year has definitely kicked off with a bang for Synapse! We have a new website which will be launched later this week, and we have news on app developments, the rapid growth of Appointmaid and more. We have also opened a brand new large scale delivery centre to manage our rapid growth and ensure we can service the needs of our growing client base, and were truly honoured to have the Australian High Commissioner officially inaugurate the new centre. I continue to be an active voice in the Australian healthcare reform debate and have been busy writing and being interviewed as I pursue my mission to help Australians understand that Medicare is a podium winning healthcare system and preserving its flexibility is what we need. We're also expanding our ISO certifications to demonstrate to you the seriousness with which we view the handling of your data and that of your patients.
Happy reading,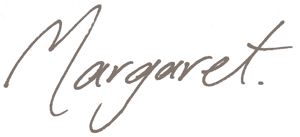 In this issue…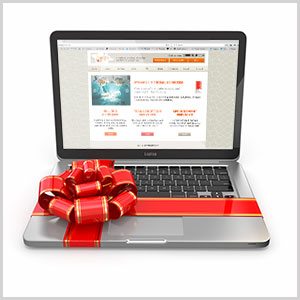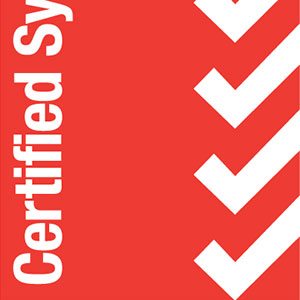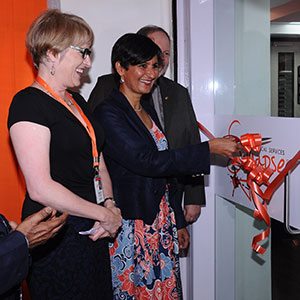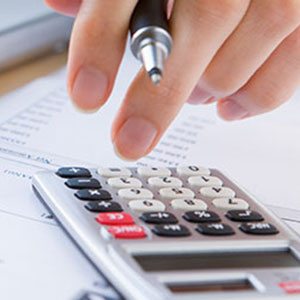 Read on for these articles and more…

New website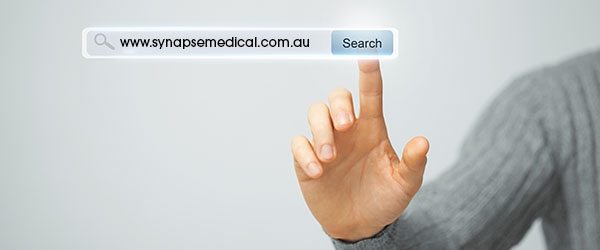 After more than 12 months of development work, our new website is finally ready to launch. The new site will streamline and integrate many of our administrative processes but more importantly, will give you increased visibility over your files including providing real time progress updates as we work.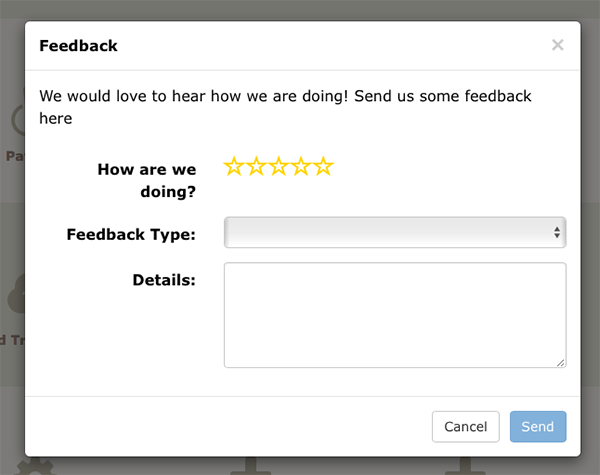 Once logged in you will see a completely new interface with lots of cool features like live status updates of billing files sent from the new app. You can watch your billings move through our processing workflows, plus there's little details we know you have wanted such as, seeing the due date on your billings. We have a new feedback feature for compliments, complaints and the "ideas revolution!" and, if you are a transcription client, we have created a 24-hour countdown clock which you can watch to make sure we deliver on time.
Invoicing has also been completely revamped with the long awaited PDF function finally done (audible sigh of relief), and we have created a new function where you can quickly create 'that' report that your accountants and bookkeepers keep nagging you about.
The website is also fully integrated with the new app so if you are a billing client you can change and update details on the website such as, say a referring doctor for a patient or a location, and those details will automatically synchronise to your app. Yes, that's right the website and the app are now linked! And by the way if you haven't switched over to the new app yet, we'll be in contact with you soon to arrange the changeover.
The migration will occur on Monday 18th April between 12:30am–6:30am when the website will be down. Please arrange to upload your files outside of these times.
And believe us when we tell you that this is only the beginning. Once the new website is live we will continue to enhance its capabilities to streamline the service we provide to you, making your billing, transcription and administrative processes something you will be proud to show friends and your not so computer savvy colleagues, registrars and students!



'Appenings

Patent 2013255082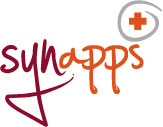 Version 2.0.8 of the app was recently released with discreet new design features, better functionality and bug fixes. But what we have been focusing on is what you can't see – the myriad of Medicare claiming rules that reside quietly in the backend code. We are committed to helping you stay on track and compliant with your billing and will continue programing more and more rules with every release. If you come across a rule that we haven't got to yet but you need, just let us know and we'll not only schedule it into the next release, we will give you $50 worth of transcriptions for free.
We estimate there's about 600,000 MBS billing permutations across the 6000 MBS items (though the mathematicians among us reckon there are more!) including interfaces with health fund schedules and rules, workers comp legislation, third party claiming, public hospital agreements, interstate differences, no gap, known gap, bulk billing, telehealth and the list goes on. It's the rules that are not written down anywhere (secret Medicare business!) that will benefit you the most – the stuff that we just know after decades of experience in Australian billing – and we are determined to program them all and keep coding algorithms to assist you. Our aim is to ensure that you will always have the the most powerful medical billing app in Australia in your hands, all the time.
Don't have the app or need to upgrade? You can now download version 2.0.8 from the App Store for iPhone and iPad users and on Google Play for Android phone and tablet users.

Virtual medical reception at a fraction of the in-house cost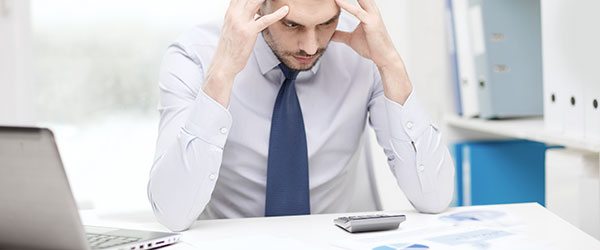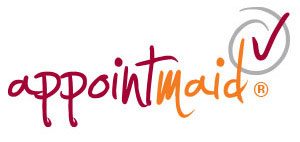 Once logged in you will see a completely new interface with lots of cool features like live status updates of billing files sent from the new app. You can watch your billings move through our processing workflows, plus there's little details we know you have wanted such as, seeing the due date on your billings. We have a new feedback feature for compliments, complaints and the "ideas revolution!" and, if you are a transcription client, we have created a 24-hour countdown clock which you can watch to make sure we deliver on time.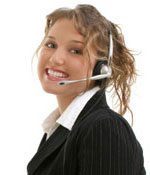 Our highly trained and professional team promptly answer your calls with a personalised greeting, schedule and organise all of your patient appointments and non patient appointments as well, make reminder calls or send SMSs, collect and relay important messages to you in professional and clear emails, screen calls or put urgent calls straight through to your mobile phone. Everything you would expect from a professional assistant. The only difference is they sit in our office and not yours.
For clients seeing patients across multiple sites our web based calendar is easily accessed wherever you are and there's nothing hidden, you will see exactly what we see. We can also generate additional log-in's for your practice staff to allow them to access the calendar without having permission to see any of your other Synapse files, such as billing and transcription.
Why pay someone to sit in your office five days a week answering the phone when you are only there for two? For as little as $25.00 a day we can save you the cost of hiring reception staff and even on the highest Appointmaid package you won't pay anything near the $60,000 per annum you would pay for one junior FTE (not to mention covering the sick leave, holiday leave and doing the recruitment).

ISO Certification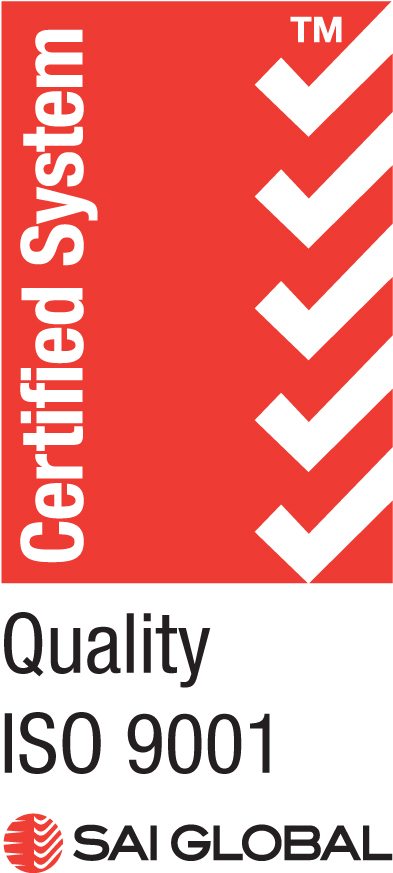 You may recall that late in 2015 Synapse proudly became the first Australian medical billing and transcription company to achieve ISO certification for our quality management systems.
To further demonstrate our absolute commitment to you to operate always at the highest levels of professionalism and accountability, this year we are aiming to achieve ISO 27001 for Information Security Management, which is a systematic approach to managing sensitive company information entrusted to organisations by third parties so that it remains secure. All of our clients, including state and federal government organisations for whom we provide services, demand the highest levels of adherence to privacy and data protection laws and so we have decided to work towards this challenging standard to demonstrate that our data handling across all sites meets the best known standards for information security management. The standard includes systems to manage people, processes and IT systems and will include things like how data is accessed from our Sydney based servers by our teams across all sites. We have met every legal, security and administrative standard set by all Australian governments and are proud to say we have you covered.

Media profiles

I have been actively involved in the Australian healthcare reform debate including two radio interviews on the ABC, mentions in the Sydney Morning Herald and regular Croakey blogs. Issues discussed were the outsourcing of Medicare payment processing, health sector reform generally and cuts to pathology rebates. You can read these posts on our website, Facebook and Twitter.

Melbourne meeting room

Most recently our beautiful Melbourne meeting room was used for a meeting to discuss partnership for research into the use of devices for the care of the elderly. Researchers from Monash University, St Vincent's Hospital Sydney and the University of Melbourne were present and utilised the facilities to video conference with colleagues in other states.
Don't hesitate to ask if you would like to use the space for your next meeting. It's free for Synapse clients!

Office inauguration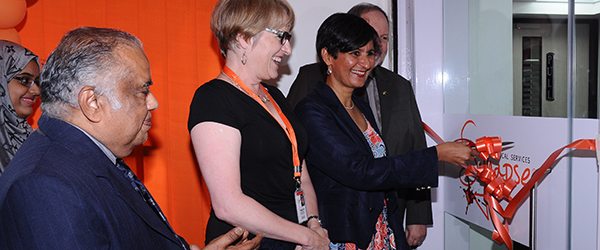 On her first official visit outside of the nation's capital, we were honoured to have the newly appointed Australian High Commissioner to India, Ms Harinder Sidhu, officially inaugurate our new Chennai office. Her Excellency was accompanied by the Australian Consul-General to South India, Mr Sean Kelly, the Trade Commissioner, Dr Grayson Perry and the Director of the Indo-Australian Chamber of Commerce, Mr Sarat Chandran. I took the official party on a tour of our facility, paying particular attention to our state of the art security infrastructure, which complies with all Australian and international privacy and data protection laws.
Three businesses in the same building are also providing services to the Australian market, including an accounting organisation, a security and facility management company and a tertiary education provider. We are in good company as these organisations compliment other Australian businesses already in India including banks, financial institutions, telcos such as Telstra and a variety of Australian state and federal government departments, including finance and health, who have already established Indian back office operations. But of course, if you need to have your data handled in a particular jurisdiction please let us know and we will be happy to accommodate. An inaugural cricket game is being planned for the summer. Go Aussie!
Below are some snapshots of the recent opening: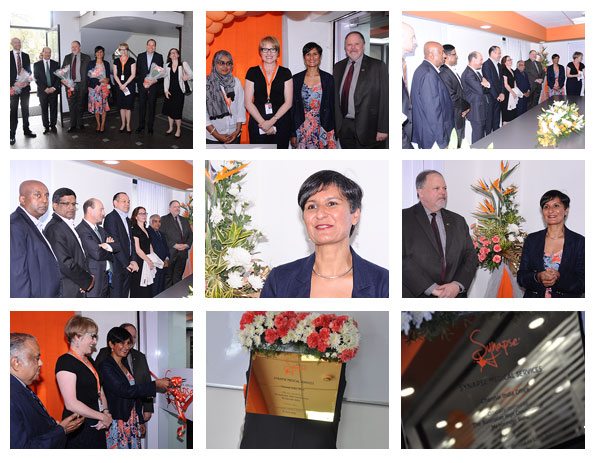 Our asylum seeker football team is back on the field

Synapse has renewed sponsorship rights for the Newington Gunners AAM6 soccer team comprising refugees who rose to fame in 2014 when they won a championship in their first season. They played their first match of the 2016 season last weekend against Wenty Waratahs. After a slow start the Gunners managed to build a 2-0 lead going into halftime through some smart ball-work. In the second half they controlled the match to eventually come away with a 2-1 victory. Their next match is on Saturday 23 April at Silverwater. Go Gunners!

Billing accuracy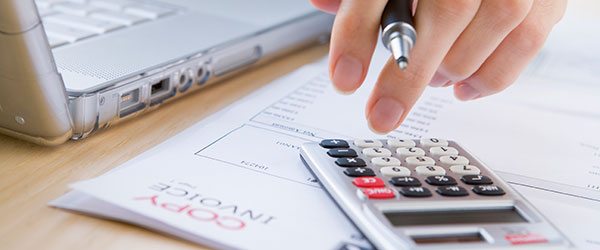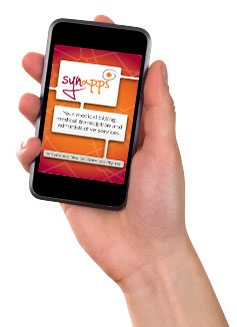 The app has been designed to help you provide us with the data we need to get you paid promptly. But you're a clever lot, and we always enjoy the never ending stream of innovative ways we see you trying to trick and override the app when you're in a bit of a rush. So we've started a gallery of our favourite app events and thought we'd share a few with you from time to time.
This month's winning app submission (shown below) was this photo of …well…um…the patient sticker…er…a dog leash? Was tricky to bill this patient but….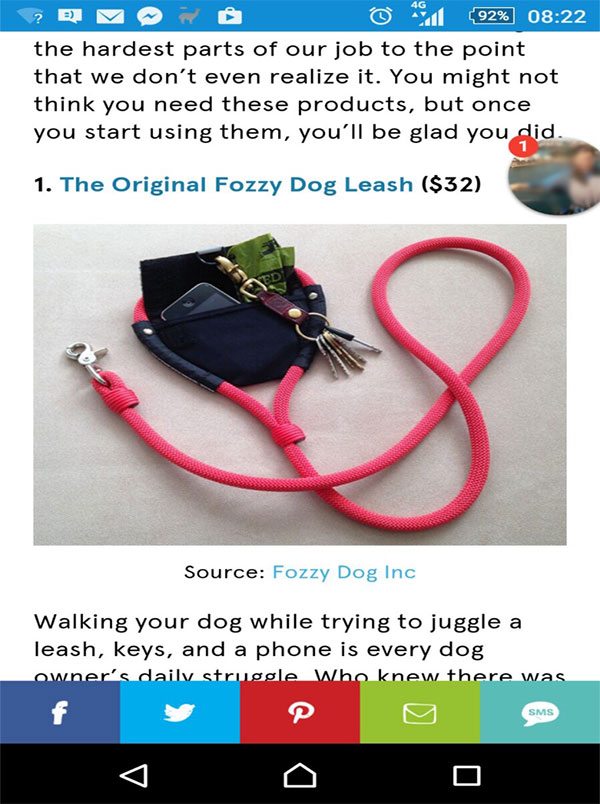 And that's all from us until next time.