It's the festive season and we know you are all really busy so we'll keep this short and sweet. A brief message from us to wrap up the year (yes, pun intended). Read on for my Christmas message, an update on our Rules Engine, Australian delegation to Vijayawada and a handy list of our opening hours for the holiday season.
Happy reading…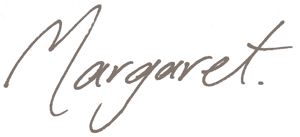 In this issue
CEO Christmas Message  |  Rules Engine  |  Australian Delegation to Vijayawada  |  Christmas Closures
 Read on for these articles and more…

CEO Christmas Message
So here it is, Merry Christmas!
With the start of a new year fast approaching, it is a good time to reflect on the twelve months that are coming to a close, and what a 2017 it has been.
At Synapse Medical Services we don't like to rest on our laurels and this year has seen continued growth across all areas of the business. We've expanded our Australian client base, put down roots in the United Arab Emirates and Gulf Cooperation Council region, and continued our exciting journey into the Indian healthcare space. We have also been steadily building a team with unrivalled expertise across the entire gamut of the legal, financial, operations, administration and classification of health care systems, so that we can better serve you and support the healthcare systems in which we work. And we certainly have some very exciting offerings coming your way in 2018.
You, our clients, remain always at the centre of everything we do, and our dedicated teams have therefore been beavering away behind the scenes on projects designed to directly address and streamline more of your administrative headaches. We will be enhancing our leading technology and bringing some ground breaking new launches to the Australian healthcare space next year, including improvements and disruptions around medical billing, a spruced up global clinical coding service, and a passion of mine, health system education. Our business development department is also expanding so that we can stay in touch with you more, and there's some ultra-modern website changes coming as well. Watch this space…
I'd like to thank each and every one of you for supporting us on our journey, and we promise that our continued growth will allow us to maximise and improve our service offerings to you, and stay ahead of the curve in 2018 and beyond.
Margaret Faux
CEO

Rules Engine
If you have been following us on social media, you will have noticed recently that our first of a kind medical billing app has once more been updated. More automation, more complex rules solved and an easier billing path for you. Our IT team and rules committee have been working tirelessly on this huge project throughout 2017, and with improved data accuracy now going in via the app, we will be looking to bring prices down in 2018.
We are immensely proud of our medical billing rules engine and app, Synapps, both of which are designed to support your compliance by guiding you as you bill to get the data right the first time. There were substantial changes made to the MBS on 1 November 2017 and we set straight to work programming many of the new rules into the rules engine for your benefit. We have added 8374 new rules since our last newsletter bringing us to a current total of 16,854 rules clearly embedded into Synapps. And we plan to keep programming rules for as long as it takes.

Australian Delegation to Vijayawada, Andhra Pradesh

As you will know we are proud of our links to India, whether it be our wholly owned Chennai office, our associations with boards and committees or the support we receive from the Australian government as an Australian company flying our flag in one of the most innovative countries on earth.
Therefore, we were delighted recently to send our new Managing Director, Lisa McPherson, our Chennai General Manager, Hridesh Kohli and our Business Development Director, Thom Soutter to support a strong delegation who were visiting the Andhra Pradesh government to enhance links further and see whether our healthcare solutions could assist in a developing market.
We met with senior government officials from the state and were encouraged by the response to our solutions of technology and service. We cannot wait to expand our India footprint in 2018. The delegation even made the India papers!
The mission was also a very fond farewell to current Australian Consulate General to South India, Mr Sean Kelly, who has been championing Synapse for years now and who will be sadly missed by all connected to him, as his term in office comes to a successful conclusion. We wish Sean well back in Australia and know that we'll keep in touch.

Christmas Closures
Please note that the Synapse offices will be closed from 5pm Friday 22nd December until Wednesday 27th December, and again from Friday 29th December until Tuesday 2nd January 2018. Skeleton staff will be monitoring incoming work over the holiday period.
Billing – Please send through your billings as usual as we will continue to process them within our standard turnaround times to ensure there is no backlog come January.
Just Your Type – The service will continue as usual during the holiday period but please understand that no files will be delivered on the public holidays.

Business Development – Please continue to submit enquiries as usual as these will still be picked up.

So, there is it, 2017 in a nutshell and a sneak preview into 2018 which is going to be bigger and better. The holidays are finally here so it's time to celebrate and hopefully (for those not on call) find time to relax. All at Synapse wish you all the best festive season ever.
And of course we couldn't leave you without sharing our now annual cartoon Christmas card (pictured below).
Enjoy and we shall see you in 2018.
Margaret and the Synapse team.