At the end of 2017 we brought you news of our busiest year to date and the various international projects that we had completed and the ones we were about to embark on. Therefore, as we move deeper into the third month of 2018 (where did that time go?!) we thought we'd better update you on our year to date!
We apologise for the lateness of this newsletter but as you'll see we've been busy making plans to make 2018 our best yet, for team Synapse and all our clients.
Happy reading…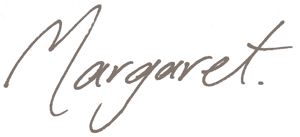 In this issue
| | | | |
| --- | --- | --- | --- |
| Net Promoter Score | International Endeavours | India Business Council | Arab Health 2018 |
Read on for these articles and more…

New Services – New Improvements
In December, we reinforced that our key priority will always be our clients, who remain at the centre of everything we do. We also mentioned that our dedicated teams had been beavering away behind the scenes on projects designed to directly address and streamline more of the administrative headaches our clients face. Well, the wait is nearly over. Synapse Medical Services is close to releasing some new products that we know you will like. In the coming months we will be enhancing our leading technology and bringing some ground breaking new launches to the healthcare space. These will be centred on a disruptive Australian medical billing offering, a spruced up global clinical coding service and our very own health system education programme. Wow!
We are incredibly excited and we think that you will be too. We will reveal all as soon as we can, with a number of marketing initiatives, videos and releases coming soon.

Net Promoter Score Survey
As part of this journey it is vital that we stop, assess feedback and act upon it. Therefore, as part of our ongoing ISO certification and commitment to the highest standards, we have recently launched our first NPS survey to our entire client base, regardless of which service they use. This survey, which comprises only two questions, is designed to collect feedback and assess satisfaction levels from current clients, and see where we can improve.
We would like to personally thank any of you who have responded already and would kindly ask that anyone who hasn't responded yet does so in order that we can continue to meet and exceed your expectations.
We promise to act individually on any feedback we receive.

International Endeavours
As you know we have been growing our international footprint in recent years as we build an international family that can work around-the-clock and perfectly in tandem with one another. Therefore, here's a roundup of recent global gatherings.

India Business Council
Last month our CEO, Margaret Faux, had a very exciting meeting with the Indian Federal Health Minister – The Honourable JP Nadda, while he was visiting Sydney. The Indian Consul General to Australia, Mr B Vanlalvawna was also present at the meeting and Australia India Business Council National Chair Sheba Nandkeolyar.
The meeting was to discuss the exciting future for healthcare in India. Synapse and AIBC are delighted to be innovating in both wonderful countries to develop their healthcare systems. Here's to many more meetings like this.

Arab Health 2018
In January we exhibited at one of the largest health conferences in the world in Dubai, UAE. We had several important meetings outlining our next 12 months in the GCC region and aligning with our strategic partners to further our Middle Eastern offering.
CEO, Margaret Faux, Managing Director, Lisa McPherson and Business Development Director, Thom Soutter were all in attendance to meet a vast array of delegates from around the globe.
The week was great exposure for our growing brand and confirmed that we are developing in the right way to assist developing healthcare systems around the globe.
We also timed it perfectly to be in Abu Dhabi for the Australia Day celebrations and a meeting with the Australian Ambassador to the UAE, Mr Arthur Spyrou. Thank you to the Embassy for the kind invitation.

Saudi Arabia
One such developing system is The Kingdom of Saudi Arabia where, along with 16 other countries globally, they are in the process of adopting the Australian modifications of clinical coding. Go Australia!
Our flexible coding solutions in this area mean that we are speaking to various government, hospital and local suppliers in these jurisdictions as we look to support where we can via a blended model of coding, training and technology. Spreading the Australian quality with our increasing resource.
Our Business Development Director, Thom Soutter, spent a week in Riyadh speaking to our network discussing our services as part of a national framework to improve healthcare data and support the transition to universal health coverage.
Watch this space as we go!

Synapse Website
We are on the cusp of some exciting new initiatives as outlined in this newsletter and another is our new Synapse website. We have been building a modern website that will be easier to navigate, more transparent and with some exciting video content. When the launch happens we would love your feedback.

Recent Articles

Finally, Synapse Founder & CEO, Margaret Faux has been a leading voice in relation to medical billing, Medicare and its wonderful complexities for several years now. This is being reflected in a current series named #OutOfPocket which is being published by Croakey.org in order to arm the Australian public with some better knowledge about the nuances of our healthcare system. The first three articles are out now, debunking the myths about when a GAP payment isn't a GAP, the differing prices for the same service and a look at our good old Constitution.
Out of pocket healthcare costs are set to be one of the health politics/policy issues for 2018 and we hope you enjoy. Links to the first three below and more to come! As always, any feedback or comments are welcome.
Out of pocket costs: a critical health issue to watch in 2018 – but first, some history
'No-gap' does not guarantee there will be no gap
It's enough to make you swear: the complexities of medical billing and out of pocket costs

Welcome to a belated 2018!
Watch this space for exciting announcements in the near future…
All the best,
Margaret and the Synapse team