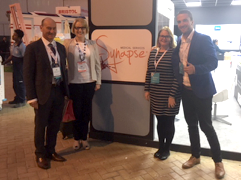 We started the year making our second appearance as an exhibitor at the largest healthcare conference in the GCC, and second in the world, Arab Health. This expansive showcase of all things healthcare allowed us to bring visibility to our United Arab Emirates journey so far, show our new services that are due to launch soon, and look in more detail at new markets through a series of structured meetings with our network who are either based in Dubai or were in town for the show.
Our booth was a joint venture with award winning International firm of specialist Health Planners, Healthcare Architects and Clinical Interior Designer, Tahpi, as we joined forces with their years of Middle Eastern experience to spread the Australian message.
As observers of our social media will know we are expanding our international footing in Sydney, Chennai, Dubai and the Kingdom of Saudi Arabia. Arab Health was a perfect opportunity to meet stakeholders in all of these locations and look for mutually beneficial collaborations. Previously I have talked about our international goals and the hybrid capacity of our solutions, both locally and remotely, to plug necessary healthcare administration gaps. This week was an intense opportunity to further explore where our disruptive plans for 2018 could add value to healthcare operators.
In 2018, Synapse Medical will be offering three improved and clearly defined services to an increasingly international healthcare market:
Medical Billing – we already own Australia's first of a kind medical billing app, Synapps, which allows medical specialists to submit their billing claims at the touch of a button. Shortly this will be joined by our new Medical Billing System, offering instantaneous billing with our evolving rules engine. This will be the leanest product on the market and we can't wait for you to see it!
Clinical Coding – We are clinical coding experts, with projects underway in Australia, the UAE, India and KSA. We've expanded our team and are ready to launch a new global coding service. You upload, we code!
Education – Healthcare education, especially in developing systems, is in demand as all healthcare systems struggle with rising populations, rising costs and a need for innovation. Our training academy is about to offer some distinctive solutions. Education for the modern healthcare professional! We are in the final stages and ready to help build the academic foundations of worldwide healthcare administration. Watch this space.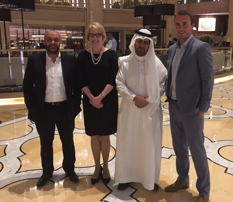 One of these key services, clinical coding, has led to increased conversations in the Kingdom of Saudi Arabia with our on-the-ground partners, private and governmental hospitals, as well as leading academic facilities. Saudi Arabia, through a conscious decision to improve healthcare data and maximise healthcare spend per riyal, has been looking at the Australian modifications of clinical coding, ICD-10 AM. Something that we know better than anyone.
We've had various trips to Riyadh already in 2018 to build our network of support and long-term partners. We look forward to continuing our Saudi Arabian journey for years to come as we are extremely excited about solutions, resource (onsite and remote) and training that we can offer a forward thinking developing national framework.
Funnily enough, Saudi Arabia isn't the first country to look at the Australian coding way, with Moldova, Serbia and Turkey to name just a few!
So watch this space as we continue to look for disruptive ways to deliver first-class health administration without all the usual, old-fashioned headaches. Our model allows us to look at different jurisdictions very quickly so we could be coming to a country near you soon. However, first, we will cement our Middle Eastern footing.
The KSA movement from a government centric healthcare system to more private sector investment, mandatory insurance and collective data is to be celebrated and we cannot wait to be part of it.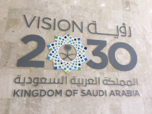 We have aligned strategically with local partners, built a robust internal department specifically for the region and furthered our scope with the advancement of some market-leading coding technology.
We look forward to building our network in the UAE, Saudi Arabia and beyond. The international Synapse family continues to grow…