ISO 9001: 2015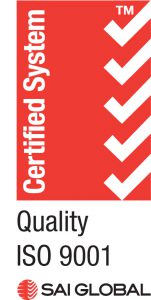 In order to improve it's important that you have a good understanding of what you're currently doing and where your strengths and weaknesses are. At Synapse Medical Services we are constantly evaluating how we stack up against our competition and what we actually want to achieve.
Three years ago we made the decision to implement a Quality Management System and obtain certification under ISO 9001 standards. At the time it was a bold step for our sector, even the consulting agency who came in to assist us in preparing for the audit admitted they hadn't worked with a medical administration company before. But we felt it was an important and necessary step for us to be a leader in our field. After all, medical data is some of the most sensitive of all!
Medical administration, in particular medical billing, is a complex area of business management that tends to have a high level of variance in terms of how things are done from practice to practice and business to business. At Synapse we are committed to becoming leaders in the provision of administrative solutions to the healthcare sector. As such we felt that achieving and maintaining an internationally recognised, consistent standard of quality was important not only for us from a business perspective but also to set a standard for our industry as a whole. Particularly now that we have taken those standards overseas!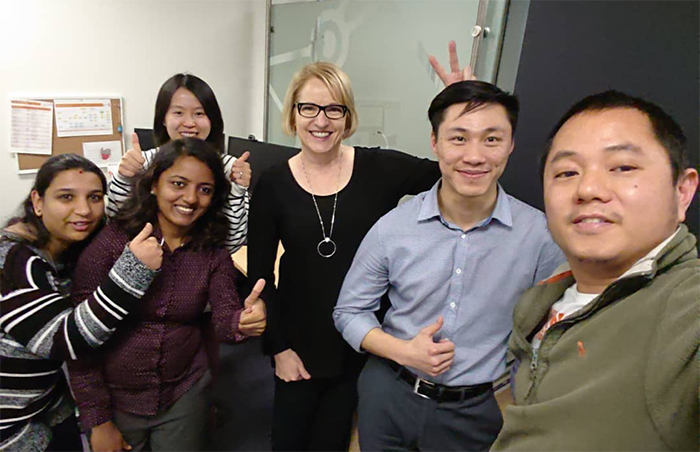 Members of the Synapse team after successful completion of this year's ISO audit, Gomathi our Quality Manager is second from the left.
Fast forward to 2018 and we've just successfully re-certified for the third year running, with flying colours again we might add! We made the decision to hire a full-time Quality Manager – shout out to Gomathi – to oversee this process last year and her continued excellent work has been rewarded.  She is also working to have Synapse certified under the rigorous ISO 27001 standard, which will consolidate our quality initiative across all aspects of our business, in our differing locations. We're proud of what we have achieved with ISO certification and look forward to continuing to build on our standards of excellence long into the future.
ISO 9001: 2015 Certificate of Registration