Synapse partners visit our Chennai office as part of AIMAC launch
In the lead up to our official launch of our registered training organisation,  AIMAC, we invited several of our key partners to come and tour our Chennai office. We were delighted that representatives from Advance Health, Dubai Science Park, Connect Communications and Selat for Business Solutions were able to join us from the Middle East, along with partners from Australia and India where our other offices are situated. This was a truly international few days.
An office tour from CEO & Founder, Margaret Faux, allowed us to demonstrate the extreme security, professionalism and compliance that run through every part of Synapse Medical Services.
Advance Health UAE partners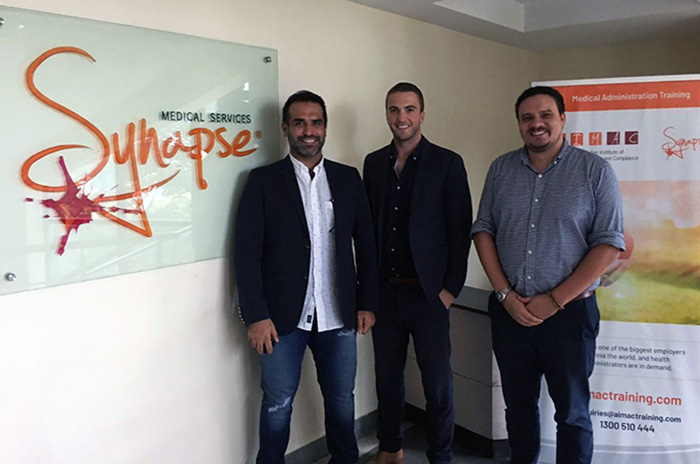 L-R: Marwan Abdulaziz, Executive Director, Dubai Science Park; Thom Soutter, Business Development Director, Synapse Medical Services; Marcus Corander, Managing Director, Connect Communications UAE
Selat for Business Solutions, KSA with some of our Clinical Coding team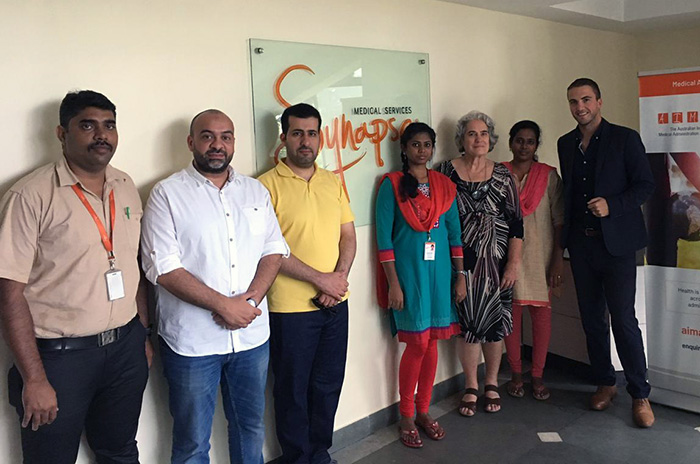 L-R: Rathenasapapathi Vetrivelan, Synapse Coding Leader; Ahmed Emad, Executive VP, Selat for Business Solutions; Fayez Al Harbi, CEO and Founder, Selat for Business Solutions; Angel Bakyavathi, Synapse Clinical Coder; Anna Coote, Synapse Clinical Coding Manager; Angelin Sangeetha, Synapse Clinical Coder; Thom Soutter, Synapse Business Development Director.
Some pics of our group out and about: