IABCA Awards Evening – Brisbane City Hall 12th October 2018

On Friday evening Synapse Medical Services were honoured to be in attendance at Brisbane City Hall as finalists for the fifth annual India Australia Business and Community Awards Gala evening.
Synapse were honoured to once again be nominated for not one but two IABC awards this year in the category of SME Business of the Year and our leader Margaret Faux for Business Leader of the Year.
The evening embodied culture, excitement and many networking opportunities. To have a room full of over 300 people all excelling in their own fields is a wonderful sight. Speaking of wonderful sights, we were all told that we were a pretty good one too!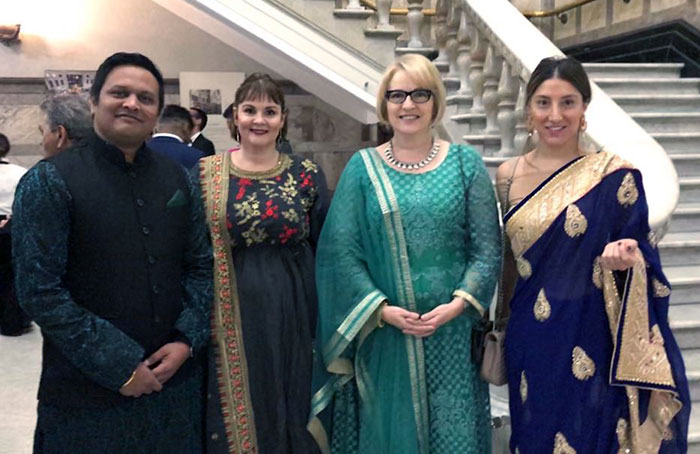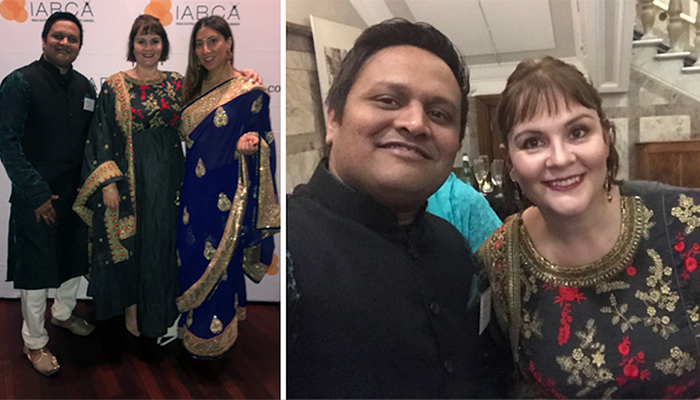 Images (clockwise from top): 1. Group shot of Guruprasad Krishnamurthy – Synapse Global Operations Manager, Lisa McPherson – Synapse Managing Director, Margaret Faux – Synapse Founder & Chief Executive Officer and Amanda Barbone – Synapse Business Development Manager. 2. Guru and Lisa smile for the camera. 3. Guru, Lisa and Amanda looking the part.
On behalf of Synapse Medical Services, we would like to congratulate all the winners in their respective categories. An honourable mention also to all who were nominated and who have committed time to such a great cause and made a significant difference. We look forward to continuing to work with IABCA and taking home gold in the future.
If we didn't  have the opportunity to talk to you at the event or are in a similar industry, please feel free to get in touch with us on 1300 510 114 or contact us online at any time.