Synapse co-hosts 3rd Advance Health plenary session.

Last month we along with our UAE partners OPEN Health, Connect Communications, and Dubai Science Park hosted our 3rd Advance Health plenary session and networking event. The theme this time was "Telemedicine in the evolving healthcare landscape".
Thom Soutter, Business Development Director at Synapse Medical Services, said, "We were delighted by the turnout and feedback for this event. The content was fascinating as the experts in the region covered a broad spectrum of thoughts on Telemedicine from different areas of the sector. We want Advance Health to be engaging, informative and to connect leaders in their field. This event certainly did that and every delegate left with a better idea of the innovative solutions available in the region and why they are so important. We look forward to our next event."
Watch this space for details of upcoming Advance Health events. For any enquiries please contact thom.soutter@synapsemedical.com.au.
Press Release
Dubai, UAE – Dubai Science Park, a science- and healthcare-focused business community, hosted the third forum as part of its Advance Health networking platform under the theme 'Telemedicine in the evolving healthcare landscape'. The forum convened leading industry experts to discuss how telemedicine can advance the healthcare sector in Dubai and the wider UAE.
Dubai Science Park organised the event in partnership with Open Health, a medical communication and market access agency, Synapse Medical Services, a healthcare administration company, and Connect Communications, a strategic healthcare communications agency.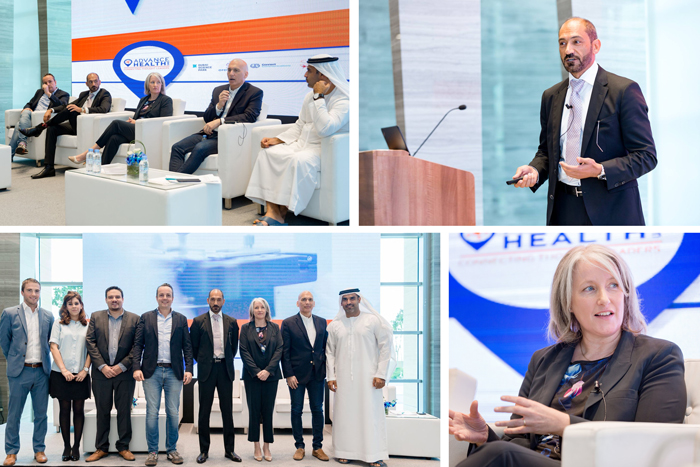 All images courtesy of Dubai Science Park.