Last week was a wonderful moment for Synapse Medical Services as we moved into our new office in Chennai. We held a magnificent inauguration on Wednesday 25th September 2019. We'd like to offer special thanks to our guest of honour from Australian Department of Foreign Affairs and Trade, Ms Susan Grace, Australian Consul General in South India.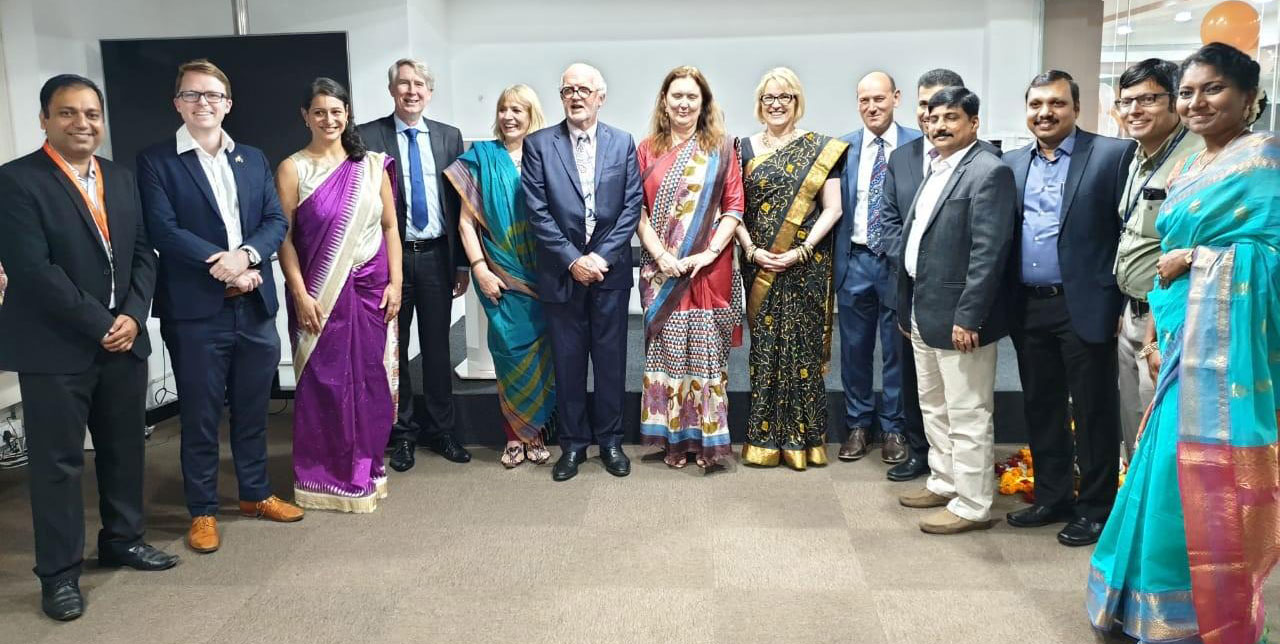 Pictured above, left to right: Hridesh Kohli, Andrew Collister (2nd Secretary and Vice-Consul at the Australian Consulate General, Chennai), Tanya Spisbah (CEO, Australia India Institute), Jim Trotter, Verity Roberts, Philip Smith (Partner, Thomson Gere), Susan Grace (Australian Consul General in Chennai), Margaret and Steven Faux, Fayez Al Harbi (Selat), Rajkishore Bhagvatsaran, Sandeep Balakrishnan (MD, Oneglance Software, Chennai), Dr Rajdeep Ojha and Vidhya Bala.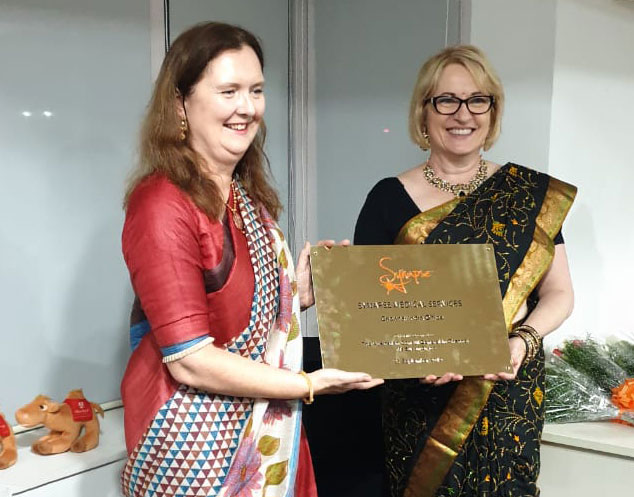 The evening had a wonderful Australian/Indian mix and we celebrated in style with two exciting announcements, the first being that our CEO & Founder, Margaret Faux has been appointed to the Executive Council of the Indo-Australian Chamber of Commerce and the second, our partnership with Murdoch University Dubai which will provide innovative education pathways between India and Dubai leading to Australian Masters Degree qualifications in health administration. Huge special thanks to the Dean, James Trotter for making the trip from Dubai to speak at our event.
Thanks also to Munish Sharma, Trade Commissioner and the team from Australian Trade and Investment Commission (Austrade) and Tanya Spisbah, Director of Australia India Institute Delhi for your support and participation.
More than just a beautiful new office, we were all there to celebrate deepening ties between Australia and India and person to person links in the priority areas of health and education.
This was a fantastic evening for all at Synapse Medical Services. Our wholly owned new office has unrivalled security and significant room for growth for both our key services and our educational arm.
We look forward to the next phase of our growth in our stunning new 150+ seat office with a huge training space.