Synapse Medical Services, the Australian company with an AI driven automated medical coding system that can code up to 10 episodes per second, and Medical Records Institute, a Kenyan company with a focus on health informatics consulting, are delighted to announce a partnership to offer the Aircoder platform to medical f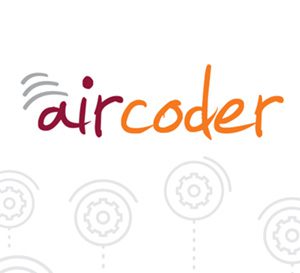 acilities across Kenya.
Synapse CEO, Margaret Faux, said it was an opportunity that they were very excited about. Faux said "The beauty of our automated coding solution is that it codes to any code set and that flexibility means we can offer solutions to countries who are looking to establish their electronic medical record processes, whether they are using ICD-10 CM, AM, Generic, SNOMED-CT or any other classification. We spoke with MRI during lockdown and it became apparent that together, we can contribute meaningfully to the development of the Kenyan health system".
By partnering with Medical Records Institute, Aircoder can be offered to a wide range of facilities in the African continent that are looking to stabilize consistent recording of health data, negotiate better arrangements with insurance companies and be ahead of the competition.
Medical Records Institute provide guidance to physicians, medical officers, hospitals and healthcare executives across the health management spectrum from their base in Nairobi, inclusive of project and software implementation.
MRI CEO and Founder, Kennedy Auma, said "We are delighted to partner with Synapse to offer their automated coding solution across Kenya. The lack of certified and accredited medical coders is a real pain point and will continue to be so as we seek to find a unified approach that will work for all. This is an exciting partnership to offer a flexible platform that is badly needed. This is the right time."
Ms Faux, Synapse CEO, said "We've discussed with Kennedy and MRI where Kenya is heading in terms of health records and information management. With their network and on the ground experience we are ready to assist straight away. Aircoder can help to solve a lot of pressing issues around coding and can be integrated with any EMR."
Through this agreement, both sides will be providing all of the necessary technology, administrative support, and an automated medical coding service to ensure more Kenyan healthcare facilities have the option to perfect the coding of their clinical documentation, medical billing and associated reimbursements from private insurance and even the National Hospital Insurance Fund.
Contact Details 
Kennedy Auma – kenauma@mri.co.ke
Thom Soutter –  thom.soutter@synapsemedical.com.au