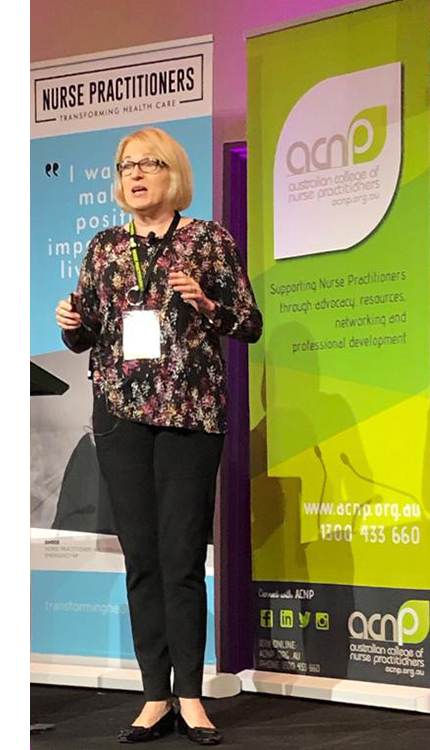 The Australian College of Nurse Practitioners is the peak professional body for Nurse Practitioners and Advanced Practice Nurses in Australia. The fact that their vision statement "Instil nurse practitioner knowledge, competency and capability through access to quality education" goes hand in hand with our own vision statement for AIMAC "Making world-class medical administration training and education accessible to everyone" made our collaboration a clear and simple decision.
And so it was that last week the Synapse team were invited to attend the Australian College of Nurse Practitioners National Conference in Melbourne. Margaret Faux had been asked to hold two workshop sessions on medical billing and the Medicare Benefits Scheme, in particular how that applies to nurse practitioners. In addition, this would be our official unveiling of two new services designed specifically to support the nurse practitioner professional community and the ACNP's vision of access to quality education and innovative technology systems.
Through our Registered Training Organisation, AIMAC, our carefully crafted Nurse Practitioner Essentials pack of short courses was written following dialogue with ACNP leadership. We listened to challenges faced in their profession with regards to Medicare billing, the complexity of rules, provider number issues and concerns about how to bill ethically.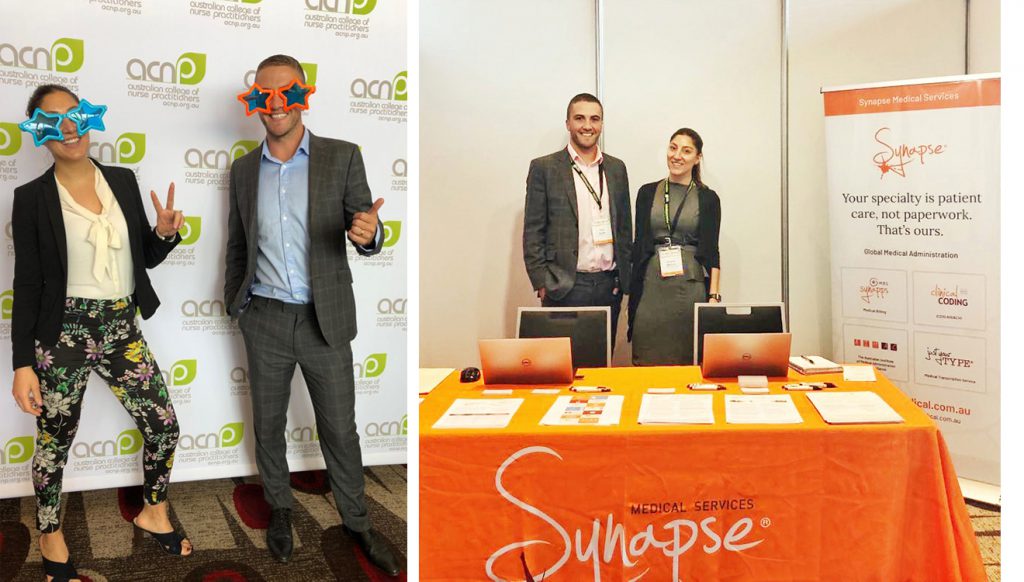 We also unveiled a new service package for our revolutionary Synapps Medical Billing System tailored for nurse practitioners. This app-based solution provides everything a nurse practitioner needs in order to be able to collect payments, bulk bill, and lodge claims to Medicare while on the move. Naturally being a Synapse service, it does all of that in compliance with the thousands of medical billing rules thanks to our medical billing rules engine we pioneered.
The three day event held at Pullman Melbourne Albert Park was a busy one with delegates congregating from all over Australia. Synapse Business Development Director Thom Soutter (pictured left with Amanda Barbone) said in a statement "We are committed to assisting ACNP members in improving their health administration literacy and knowledge".
Margaret's workshop "Medical Billing & Compliance for Nurse Practitioners" covered the basic rules around Medicare including the main problems, common issues and case studies, particularly in public hospital settings. Attendees to both sessions were highly engaged with the content, both during and after the presentation. Upon returning to our booth after finishing her presentations Margaret was mobbed by delegates wanting to learn more.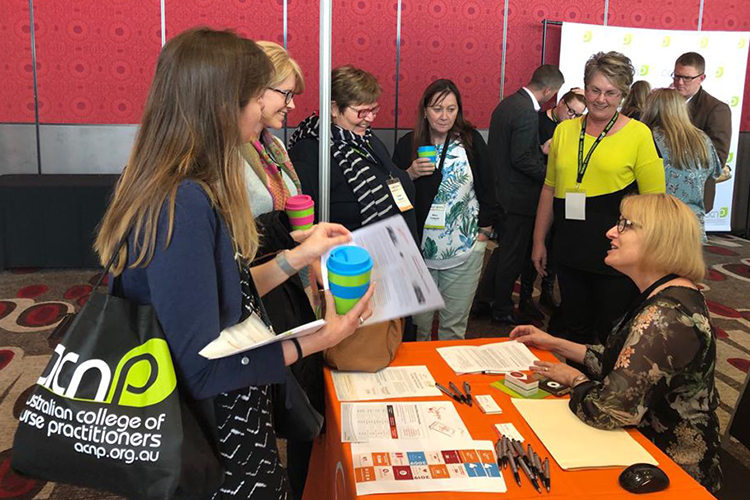 Pictured above: Margaret takes questions from engaged delegates following her workshop.
Synapse thanks the Australian College of Nurse Practitioners for inviting us and for the opportunity to collaborate. We look forward to continuing our partnership with them and the nurse practitioner community far into the future!